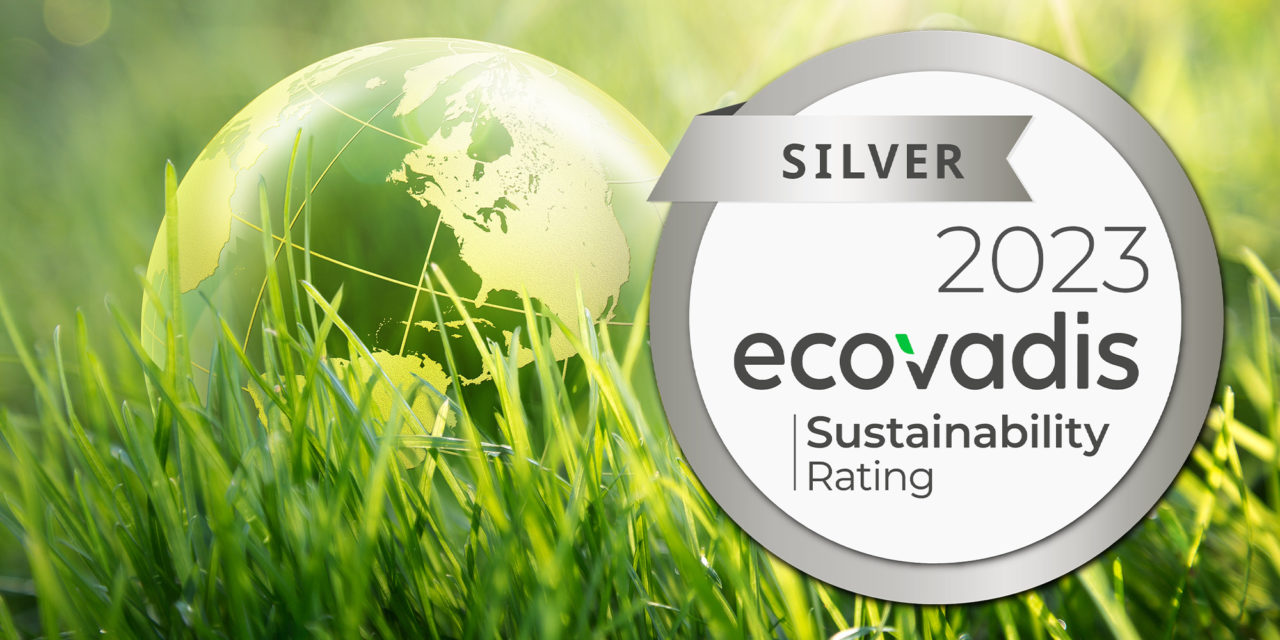 TSG UK, as part of TSG Group, has achieved Silver status for a second consecutive year under EcoVadis – the world's largest and most trusted independent sustainability ratings provider. Ecovadis is a collaborative platform, that allows companies to evaluate how well they have integrated the principles of sustainability and corporate social responsibility into their business operating model and management systems.
These annual assessments grade the performance of an organisation across 21 standards, to create a sustainability scorecard that illustrates its performance in four individual categories:
Environment
Labour & Human Rights
Ethics
Sustainable Procurement
Allocation of the EcoVadis sustainability awards is based on a company's achievement of a minimum percentile score in the areas listed above. The current medal criteria are as follows:
Platinum – top 1% (overall score between 78 and 100)
Gold – top 5% (overall score between 70 and 77)
Silver – top 25% (overall score between 59 and 69)
Bronze – top 50% (overall score between 50 and 58)
This highly respected award is the result of a lengthy assessment process involving many individuals and teams from around the business, reinforcing TSG UK's position as a leading supplier to the energy sector.
TSG's commitment to sustainability
To retain Silver status, TSG has demonstrated its commitment to sustainability through the following undertakings:
Transitioning away from fossil fuels to greener and more sustainable energy sources.
Taking significant steps to decrease emissions across all business lines, by the continual monitoring of the businesses' environmental impact.
Creating a culture of diversity and inclusion in the workplace, to help attract and retain staff.
Maintaining a strict code of ethics and values, and actively seeking the same exacting standards from its suppliers.
Corporate social responsibility (CSR) is integral to TSG UK's business strategy and the company remains steadfast in its commitment to the continual improvement of its environmental policies.
TSG Group's aim is to become one of the best in class in CSR, for the benefit of the planet, its employees, customers and communities.
About EcoVadis
Founded in 2007, EcoVadis is now the world's largest independent and most trusted provider of business sustainability ratings, through which buyers are able to determine how their chosen suppliers have been appraised against multiple sustainability criteria.
EcoVadis CSR assessment is designed to encourage businesses to drive continuous improvement, mitigate risks and provide transparency to their trading partners.