The road to success
Employees want a healthy equilibrium between their professional and personal lives; smart employers are taking steps to establish an operating culture that promotes work-life balance throughout the business.
Having a positive work-life balance can help employees devise new ways of making time for both work and the many other aspects of their lives. But when managing a successful business, although unintentional, it is understandably easy to focus on the amount and quality of the duties they perform, forgetting they have a parallel life outside of the workplace.
So what does it mean to lead a balanced life, and how do management teams help create a work environment that supports it?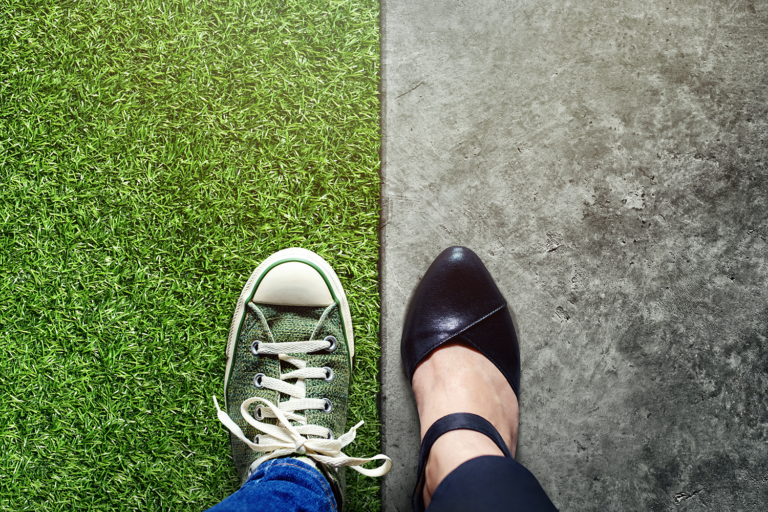 The importance of work-life balance
It is a basic need for employees to enjoy a good work-life balance. Not only does it improve their mental health and well-being, but it invariably boosts morale across the organisation, raising operational efficiency and productivity.  Well-being is something sought by just about everyone in society as it includes so many worthwhile elements — feeling happy, healthy and socially connected, it provides a sense of meaning or purpose and a greater ability to manage daily stress.
There is no doubt that when employees are given the space and time to live a whole and rounded life their sense of well-being increases and they feel more positive, which is ultimately good news for the business.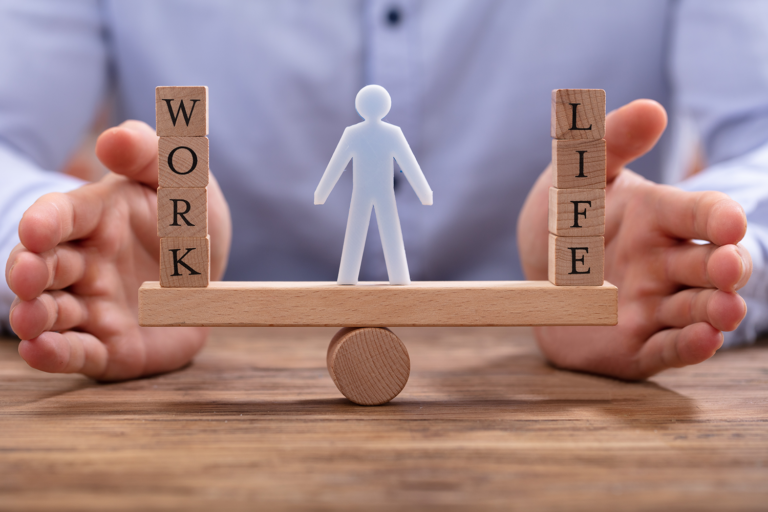 Of course, what form that balance takes is as unique as the individual, a married father of three will have different needs than a female university graduate living at home, for example. Nor will the balance remain the same throughout the employee's career as their personal circumstances change.
The fact of the matter is every employee is entitled to a satisfying life outside of work, and employers should strive to cultivate a company culture to support this ideal.
The flip side
Work-life balance has a massive impact on employees and can affect everything from workplace engagement to welfare. In addition to long days at the office, the always-connected nature of modern life means that most people are answering work emails and calls in the evenings, at weekends and even when on holiday. When employees aren't able to switch off from their duties, it leaves precious few hours available for physical exercise, healthy eating, relaxation, fun and social interactions with friends and family. Over time, poor work-life balance can lead to burnout, anxiety, depression, loss of sleep and other mental health challenges.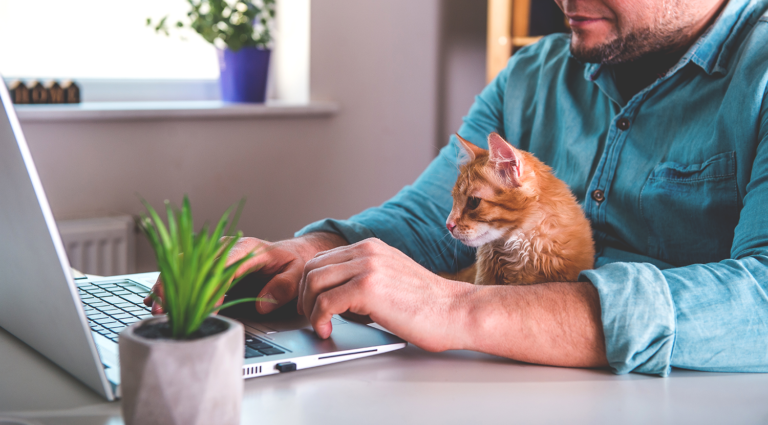 Recruitment and retention
In an increasingly competitive climate, attracting and retaining highly skilled talent is a key contributory factor to a company's success.
A healthy work-life balance culture is one of the top attributes that candidates look for in an employer, and word travels fast. For instance, job advertisements that offer flexible hours and remote working will appeal to a wider audience, than a standard nine-to-five post presented by more traditional companies.
Companies that publicly advocate for solutions that promote better work-life balance are no longer an anomaly, the well-being of staff has become a pivotal consideration for all smart employers looking to maintain high levels of retention.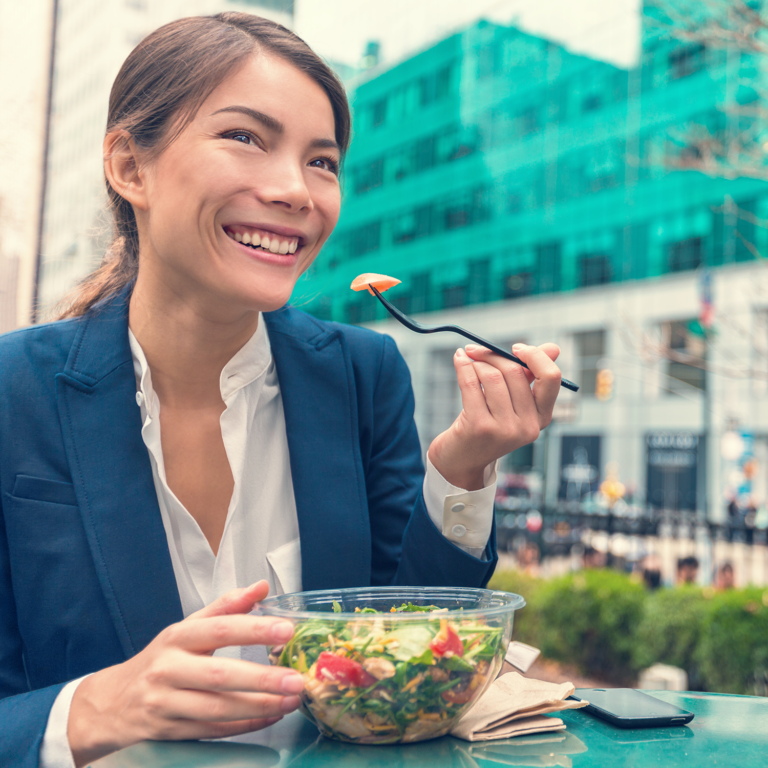 Balance starts at the top
To achieve a workplace culture that promotes work-life balance, the efforts of the employees must be underpinned by managers who understand the importance of staff well-being. Training may be required to enable managers to identify signs of poor balance and its effects on the individuals. Work-life balance should be instilled from the top down, if business owners and the senior management team take a lunch break away from their desks/workstations, employees will be encouraged to do the same.
Good work-life balance benefits both the employee and the business, making it worthy of serious investment, in terms of time to get it right and money to demonstrate commitment.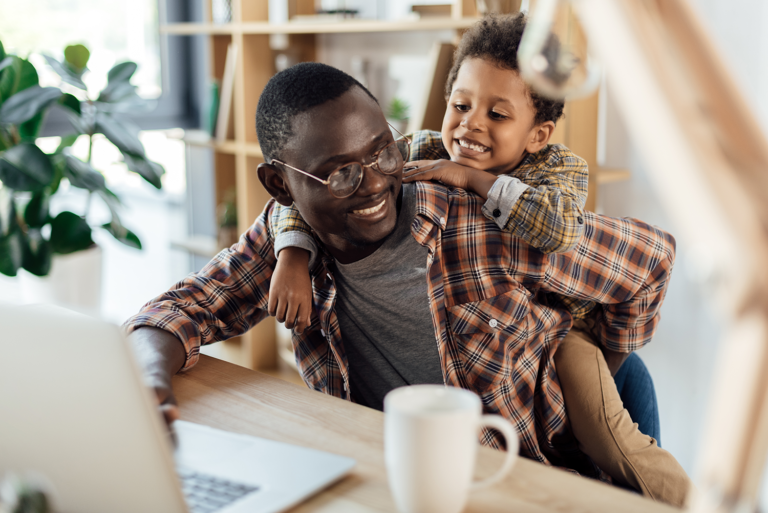 Work-life balance at TSG
TSG employs a multigenerational workforce from many diverse backgrounds, and it recognises the importance of the well-being of every single employee.
The company is managed by a team dedicated to creating a culture of continuous improvement in the welfare and respect of its people, across a wide variety of business lines. A successful business can only be so through a dedicated and happy workforce, so the company has adopted a culture of supporting and developing its staff to reach their true potential, whilst ensuring a healthy work-life balance.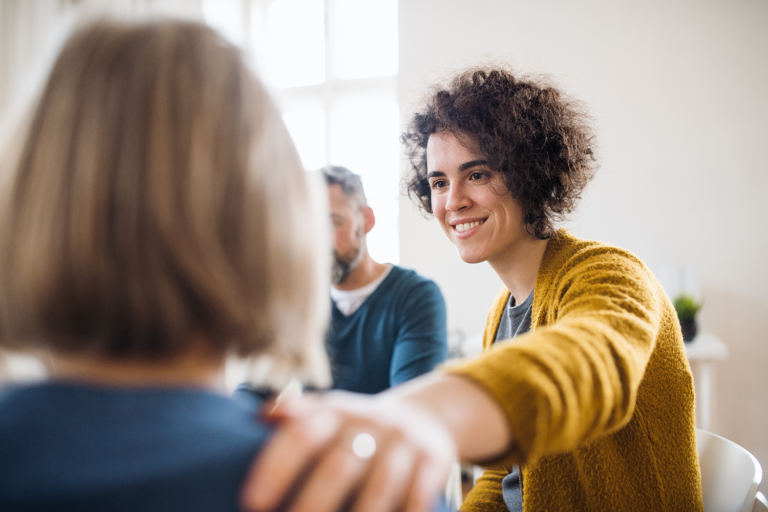 To demonstrate its commitment to the well-being of its employees, TSG offers flexible working hours and working from home. Furthermore, TSG's Human Resources (HR) department operates an open-door policy, where employees can raise problems they are experiencing at work or at home that may be impacting their everyday lives.
A mental health first aid team is soon to be implemented, following a comprehensive training programme for its members, to help support TSG colleagues across the UK.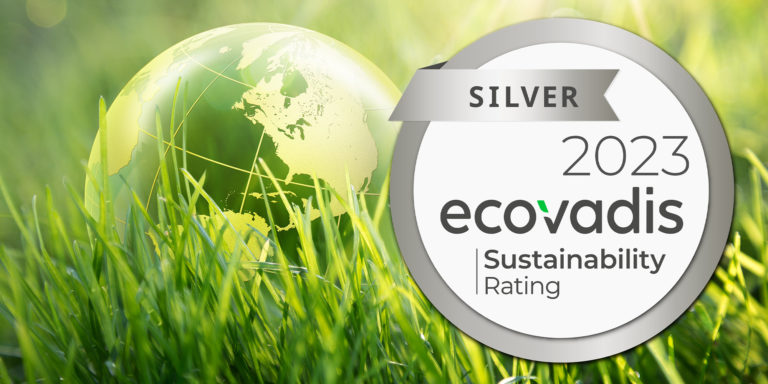 In addition, TSG provides the Simplyhealth care plan as a company benefit that features a counselling service and promotes health and well-being. It is vitally important that TSG supports its employees in all aspects of a work-life balance, as they are the company's most important asset.
TSG is a progressive company that has heavily invested in future fuelling technologies to support its customers in the transition to greener energy alternatives such as; electric vehicle charge infrastructure solutions, liquefied natural gas (LNG), compressed natural gas (CNG) and hydrogen to help in the fight against climate change. TSG is accredited by EcoVadis, and upholds a high standard of Corporate Social Responsibility (CSR), and ethical and safe work environments.
TSG is a rapidly expanding company, employing staff across a multitude of skill sets, including electrical managers, project managers, electricians, engineers, IT support, operations, etc. so there are great opportunities for career advancement in new and exciting directions.
TSG Charge – installation and maintenance of electric vehicle charging solutions
TSG Fleet – fleet fuelling equipment and nationwide servicing and maintenance
TSG Retail – installation and maintenance of gas retail and hydrogen equipment
TSG Gas – dispensing solutions for alternative fuels based on gas
TSG Systems – fully integrated range of payment and media solutions
TSG Wash – Kärcher's self-service car, bus and lorry wash solutions
TSG Technics – solutions for the facilities management industry
To view TSG's current vacancies, please visit: https://www.tsg-solutions.com/uk/working-at-tsg/