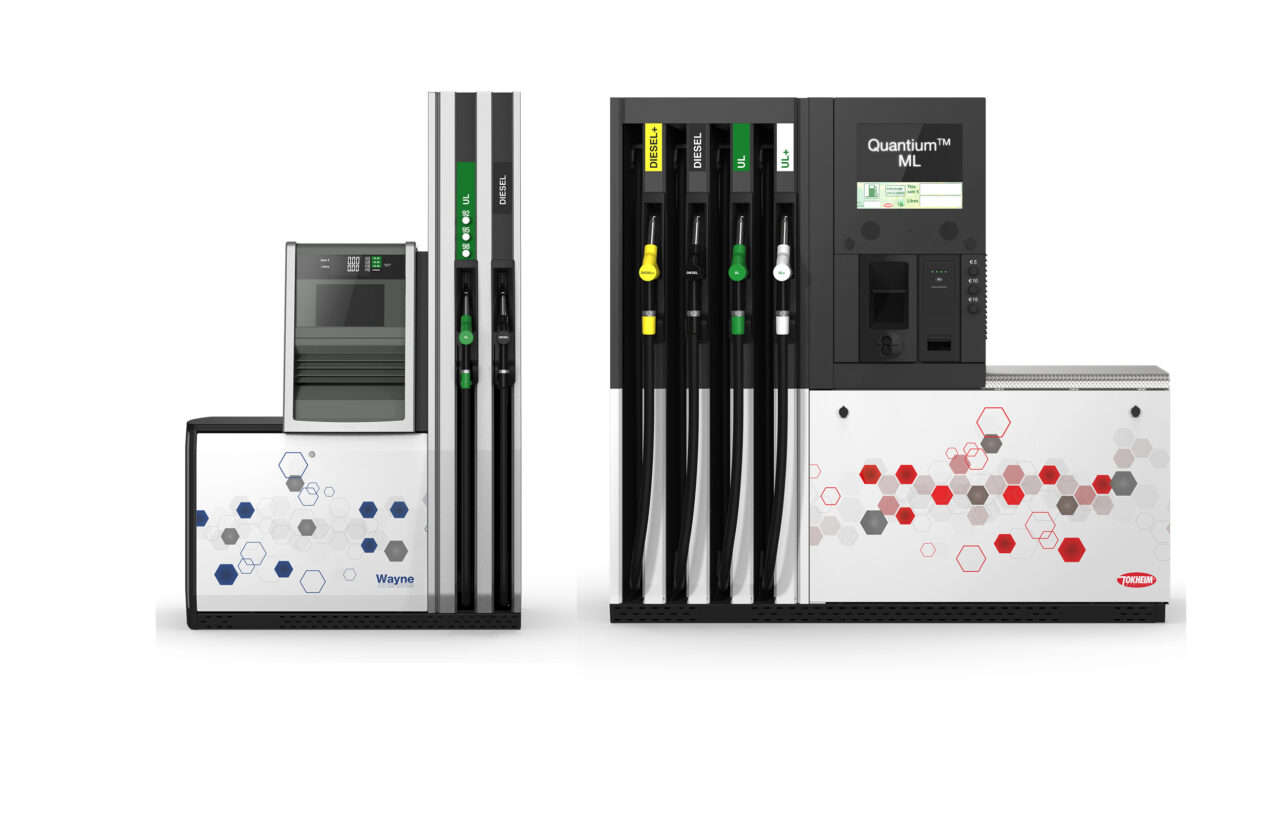 In May 2022, at the UNITI Expo trade fair in Stuttgart, Germany, Dover Fueling Solutions (DFS) launched a new range of dispensers under its Tokheim and Wayne brands.
The Tokheim series now comprises the new Quantium™ ML and Quantium™ FS dispenser ranges, whilst Wayne has released two new families –  Helix™ 6000 II and Century™ 3.
The next-generation Quantium,  Helix and Century dispenser models showcase the latest in technological innovation, providing fuel retailers with reliable performance and a low total cost of ownership (TCO). The modern, intelligent design of all three new model ranges offers unparalleled choice and modularity, with configurations available for both conventional and alternative fuels, making them the perfect fit for any forecourt, now and in the future.
Tokheim
The new range of Quantium dispensers will undoubtedly drive incremental sales for TSG, by attracting new business and by encouraging the existing customer base to upgrade their aging equipment. Tokheim dispensers are renowned for superior quality and engineered for a lifetime of reliability, requiring a minimum of service intervention. The TSG name has been synonymous with the Tokheim brand for many years, and we are delighted to be able to take this new range of dispensers to the UK market.
In addition to the traditional fuel dispensers,  both Quantium™ ML and Quantium™ FS offer AdBlue® and liquid petroleum gas (LPG) models.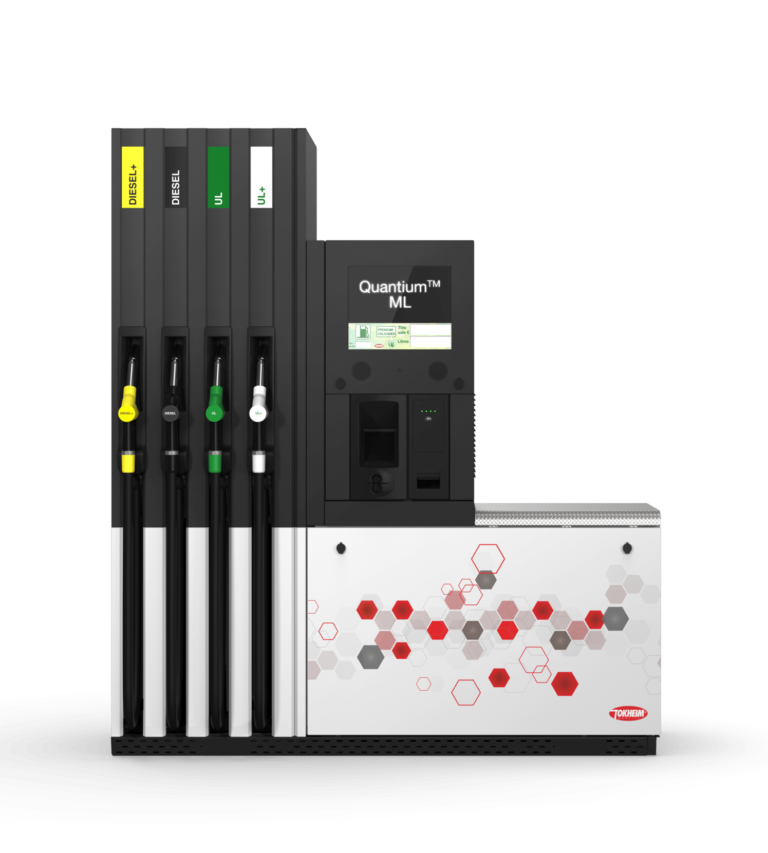 Quantium™ ML
The Quantium ML fuel dispenser is configurable to dispense up to five fuel grades per side and comes with an extended range of options to meet specific operational requirements. There is a choice of three hose management systems, including the new Extended Hose Retraction (EHR) option, which offers industry-leading hose reach and provides optimal traffic flow on busy forecourts. The Quantium ML builds on the trusted quality of Tokheim Quantium™ 510M and offers true modularity and reliability, with strong corrosion protection for long life and low TCO.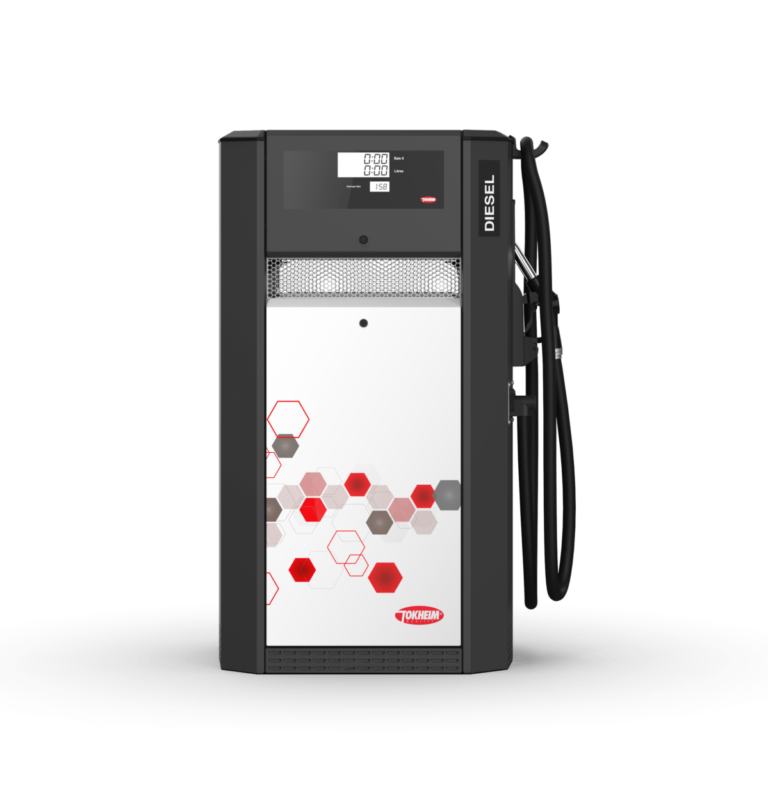 Quantium™ FS
The Quantium FS fuel dispenser is compact and powerful, capable of delivering a broad range of flow rates to suit applications from heavy-goods vehicle refuelling and marinas, to industrial applications and fuel retailing. This model, just like the Quantium ML fuel dispenser, is incredibly flexible and doesn't sacrifice functionality or compromise on performance – it continually delivers, even with demanding daily use.
Wayne Fueling Systems
TSG was recently appointed as the sole distributor of Wayne Fueling systems products and solutions in the UK, thus strengthening its long-standing partnership with Dover Fueling Solutions (DFS). The launch of the new Helix™ 6000 II and Century™ 3 has come at the perfect time to reinforce TSG's standing as a leading supplier to the energy sector and provide impetus to our Wayne dispenser sales.
Together with the conventional dispensers, the new Helix 6000 II range offers AdBlue®, liquid petroleum gas (LPG) and compressed natural gas (CNG) models, whilst Century™ 3 delivers AdBlue® and LPG derivatives.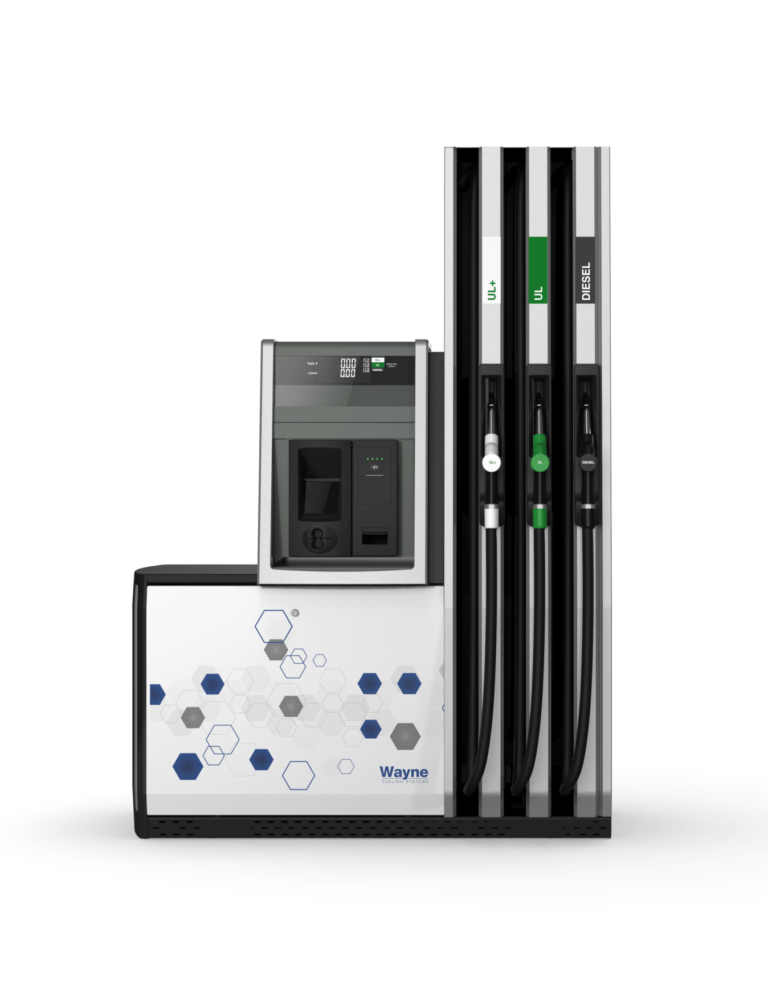 Helix™ 6000 II
The Helix 6000 II fuel dispenser is derived from its very popular predecessor – the Helix 6000 – and is packed with cutting-edge componentry and advanced technology. This new model revolutionises connectivity, seamlessly linking to the cloud and the DFS DX™ connected solutions platform to allow for advanced monitoring and remote management. Configurable to dispense up to five fuel grades per side, the Helix 6000 II fuel dispenser is available with a comprehensive range of options to satisfy all business needs. The exceptional meter accuracy and stability help to reduce maintenance call-outs, providing a low TCO.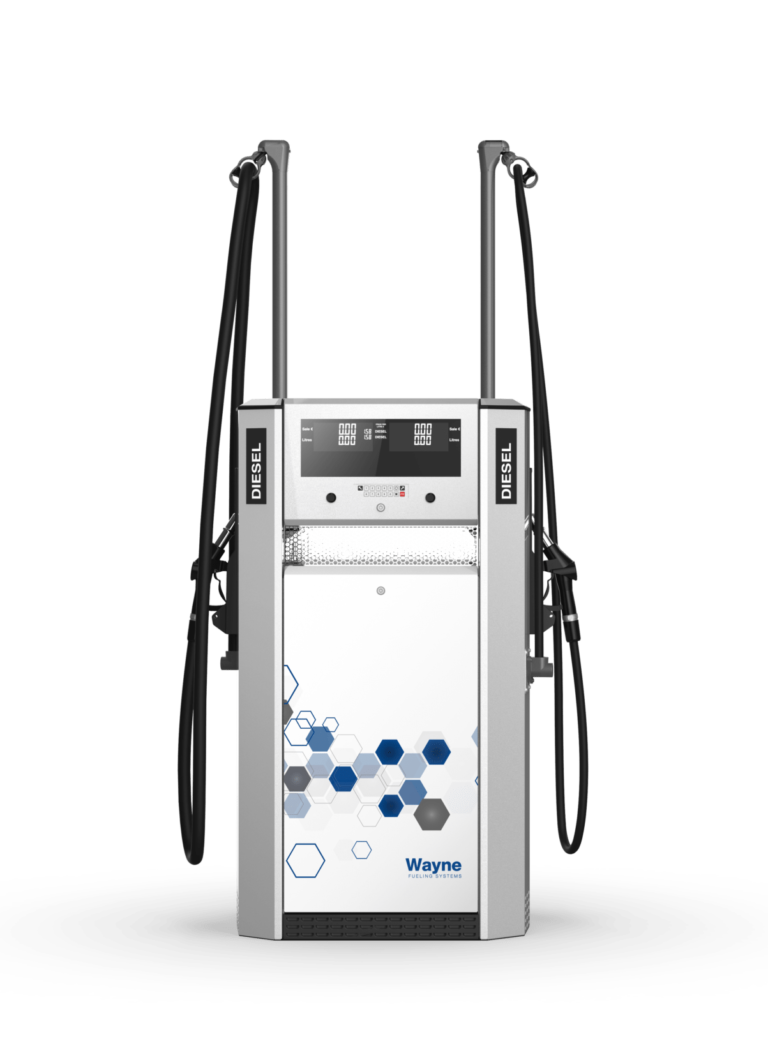 Century™ 3
The all-new Century 3's compact design and robust framework make it ideal for high-flow heavy goods refuelling. Built with field-proven components, strong anti-tamper protection and corrosion-resistant materials, the Century 3 offers outstanding resilience to even the harshest of environments, providing long life, reliability and durability. Fully configurable to meet a wide variety of fuelling needs and applications, providing fuel retailers and fleet owners the freedom to design the dispenser to their own specification