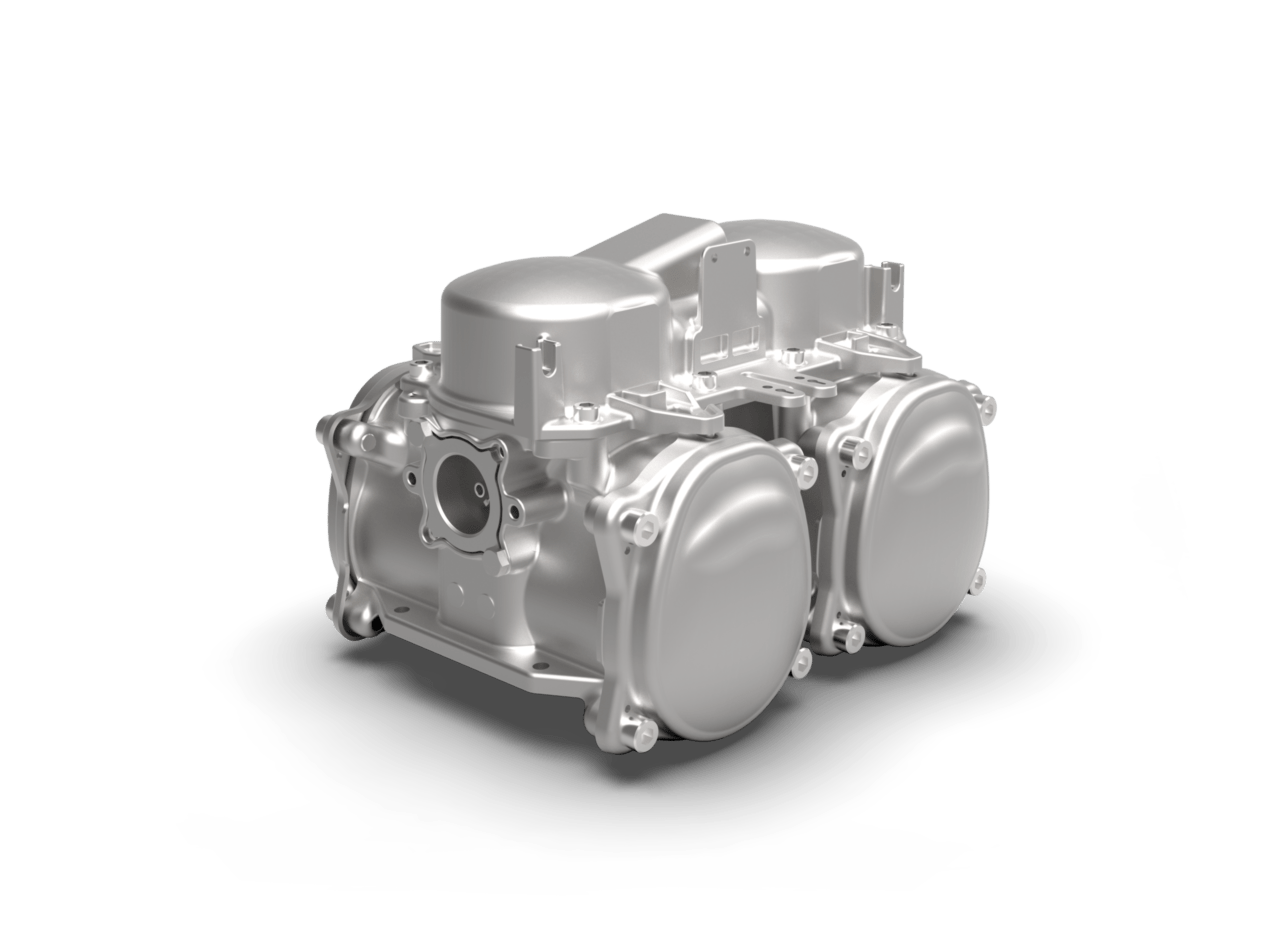 A large proportion of fuel retailers across the UK employ the services of a reputable wetstock management service to help monitor their fuel stocks. This type of specialist service can help to identify instances of fuel loss from a variety of sources including; leaks, theft, short deliveries and meter drift. On detection of an issue, the site manager is informed, allowing for remedial action to be taken.
This article focuses on meter drift, its definition, the impact and how to mitigate the risk of it developing. Drift is a measurement error caused by the gradual shift in a gauge's calculated values over time. The variance is generally caused by normal wear and tear on the meter's components and is more likely to occur on ageing or high-usage fuel dispensers.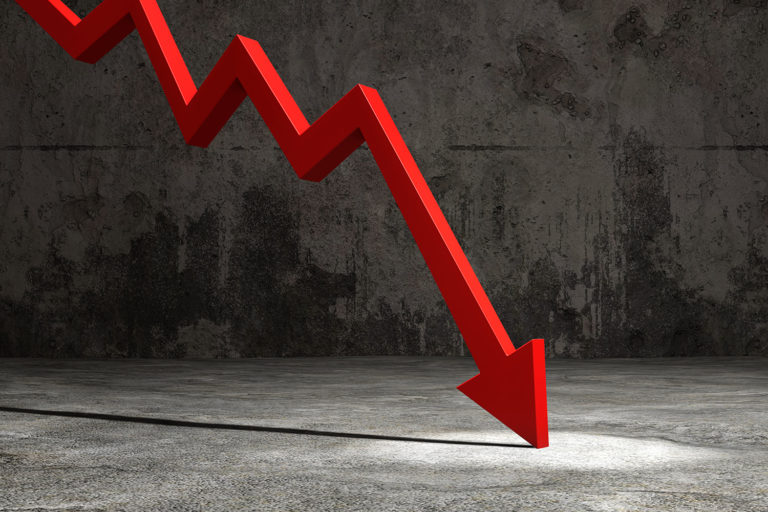 Impact on profitability
Drift causes the meter to pump inaccurate measures of fuel, typically dispensing a greater amount than recorded on the display and consequently eroding the site's profits. Conversely, if the meter drift results in less fuel being dispensed, it could be exposing the site to substantial fines for contravening weights and measures standards. In either event, meter drift has a severe impact on operational profitability, to say nothing of the potential damage to the site's reputation.
How to manage drift
Prevention is always better than cure – so investing in a proactive scheduled service and maintenance programme is recommended, to stop meter drift from becoming a real problem. Regular pump verification checks conducted by qualified technicians, approved by the Office for Product Safety and Standards (OPSS), can provide peace of mind for site owners. If the meter is found to be over/under dispensing, it can be recalibrated and restamped on the same day, restoring integrity to the refuelling process. On completion, a full verification calibration report is supplied to the site and the Trading Standards Office is informed. Early identification of meter drift will ultimately save fuel retailers a significant amount of money and prevent unnecessary dispenser downtime.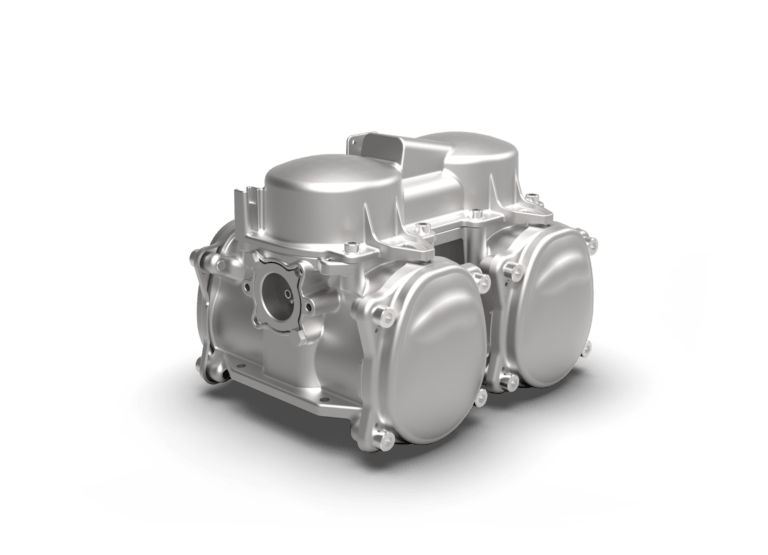 Innovative meter technology
The meter is responsible for the fuel flow rate, accuracy and efficiency of a dispenser and as such, is arguably the most important active component during refuelling. Retailers in the market to upgrade their site equipment should take into consideration the calibre of the onboard meter during the dispenser selection process.
The Dover Fueling Solutions (DFS) industry-recognised, positive displacement piston meter delivers an improved flow rate, better accuracy, extended life and an outstanding return on investment (ROI). Engineered to retain its precision over time, ensuring lasting performance for a variety of fuel types and boasting a robust design to withstand an extreme operational temperature range of between minus 400C to plus 600C.
The piston meter has an embedded intelligent pulser with component authentication and encrypted communication for security and protection against tampering. Manufactured with fewer moving parts, a durable crankshaft and optimised yoke guidance to minimise wear (which can impair accuracy) and assembled with fluorosilicone o-rings for excellent fluid compatibility; this meter provides superior lifetime stability for an outstanding total cost of ownership (TCO).
Advanced engineering and precision design combine to significantly reduce the amount of fuel that retailers give away through meter drift every year.
Choosing the right dispenser
TSG is pleased to be able to offer two brand new dispenser ranges comprising Tokheim Quantium™ ML and Quantium™ FS and  Wayne Helix™ 6000 II and Century™ 3, all of which incorporate the superior DFS piston meter. The next-generation Quantium,  Helix and Century dispenser models showcase the latest in technological innovation, combined with a sleek modern outline to enhance any forecourt.
These trusted favourites have been redesigned to deliver outstanding performance and durability, with minimum service interventions to provide the lowest TCO in the industry. All three new model ranges offer unparalleled choice and modularity, with configurations available for both conventional and alternative fuels, making them the perfect fit for any forecourt, now and in the future.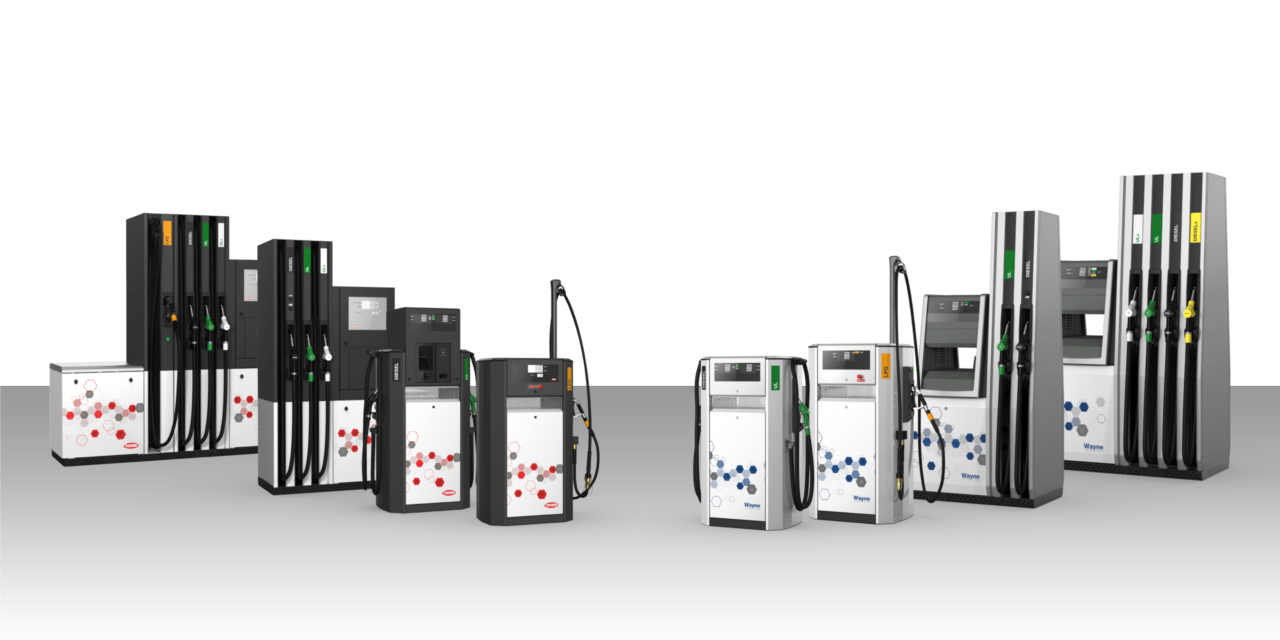 Tokheim
The new range of Quantium dispensers will doubtless be a popular choice for retailers wishing to upgrade their ageing equipment to keep pace with the raised expectations of today's drivers. With advanced inbuilt payment options to improve the traffic flow on busy forecourts and the opportunity to add media screens to drive incremental sales in the store.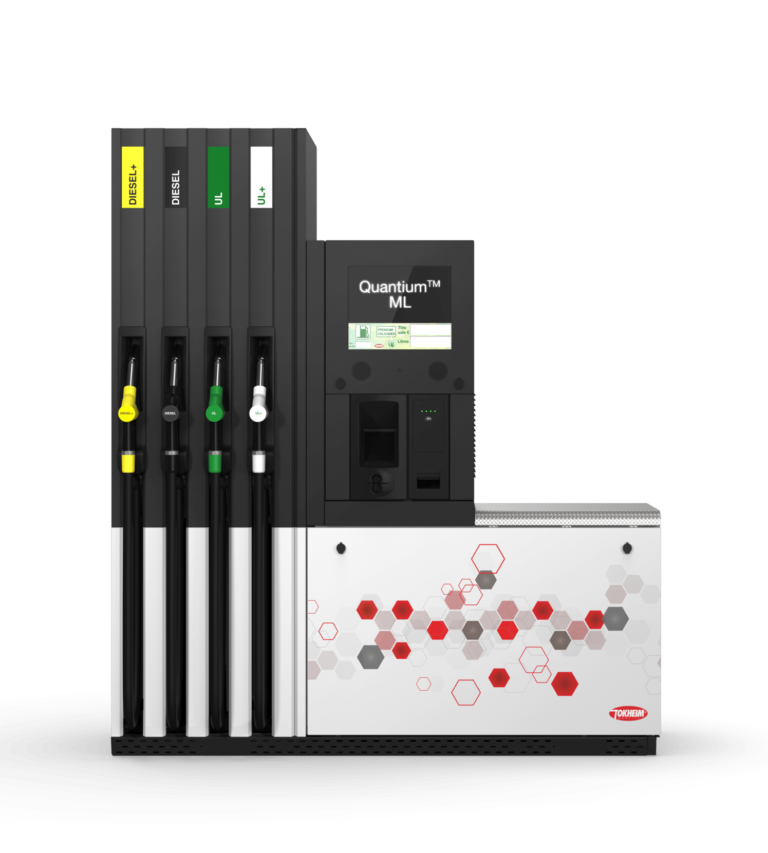 Quantium™ ML
The Tokheim Quantium™ ML fuel dispenser is the successor to the extremely popular Tokheim Quantium™ 510M model. The ML dispenser family offers more options through modularity, greater customer retention through reliability, and unfaltering customer loyalty through its clear emphasis on quality. The Quantium™ ML fuel dispenser is versatile, durable and highly configurable, offering superior nozzle availability that can dispense up to five fuel grades per side. It comes with an extended range of options to meet specific site requirements, from heavy-duty vehicle refuelling to fuel retailing.
Quantium™ ML is also available as an AdBlue® dispenser, engineered to combat the corrosive nature of the additive, and as a Liquid Petroleum Gas (LPG) model, designed to deliver outstanding performance time after time.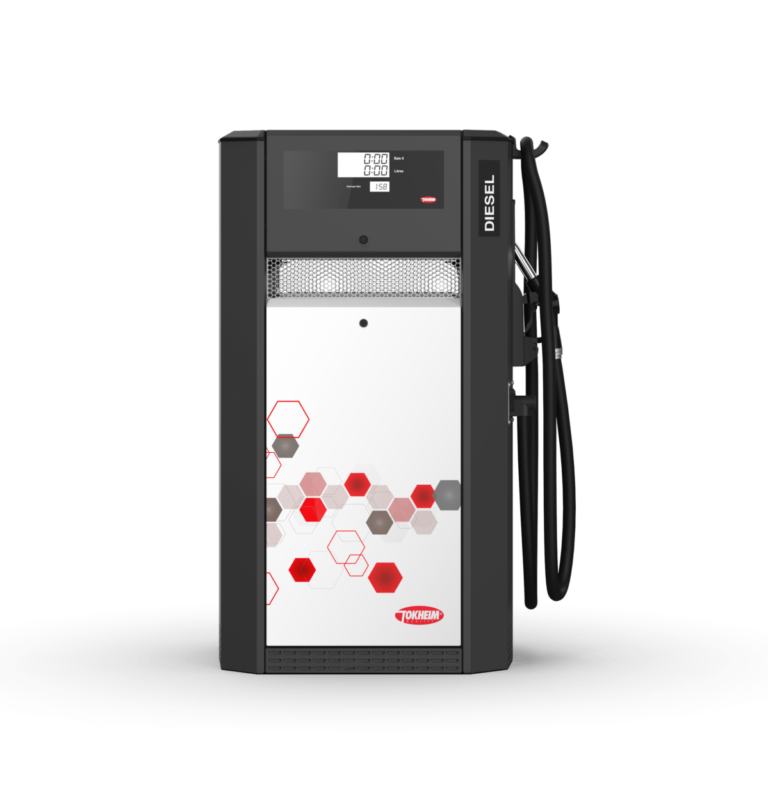 Quantium™ FS
Tokheim Quantium FS fuel dispenser is small but unbelievably powerful, with a vast range of configuration possibilities. Engineered with precision and flexibility in mind, this dispenser is perfect for small retail and commercial fleet environments, with a compact footprint to suit the layout of any forecourt. Comprising Tokheim quality components, the Quantium™ FS offers unparalleled meter stability, requires fewer service interventions and delivers a low TCO over its lifetime.
Quantium™ FS is also available as AdBlue® and LPG models, both built for durability and reliability for longer operational life.
Wayne Fueling Systems
TSG is the sole distributor of Wayne Fueling Systems products and solutions in the UK, and this new range of dispensers is already proving to be a great success with fuel retailers. The single global platform emphasises intelligent design, advanced technology, safety and security. All dispensers come with certified metering accuracy and electronic calibration to mitigate meter drift and provide complete stability.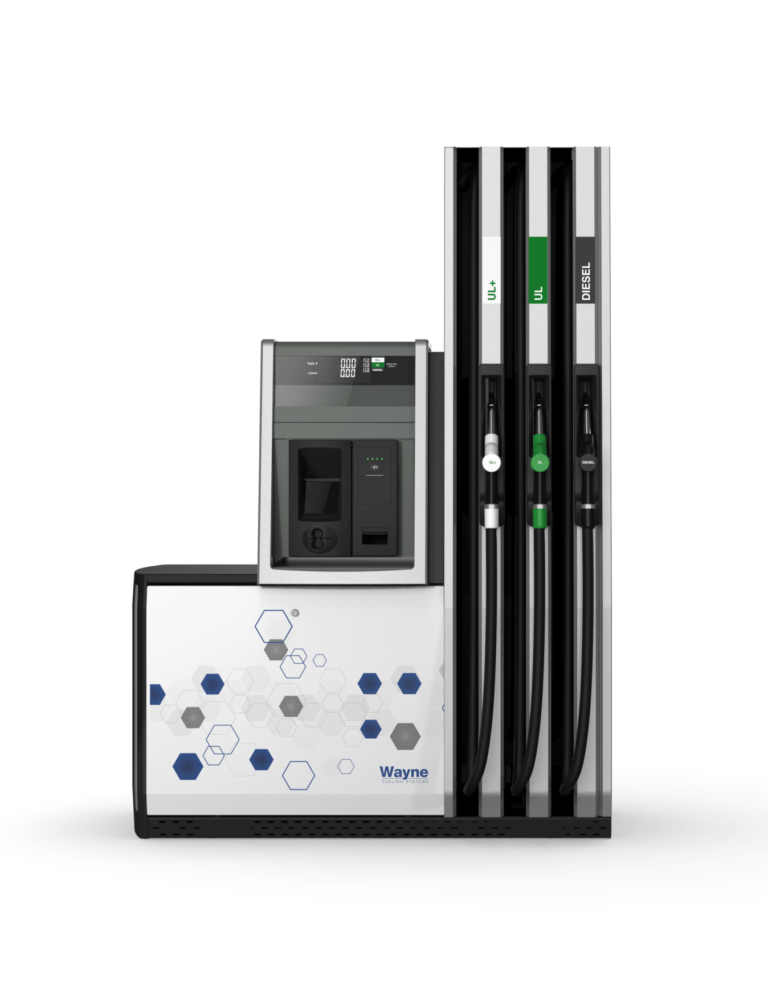 Helix 6000 II
The Helix 6000 II is configurable for up to five fuel grades with a wide range of flow rates, providing up to 4 metre hose reach from a choice of hose management systems. This dispenser has been designed to require fewer service interventions, which adds up to a much lower TCO. Certified accuracy from advanced meter technology delivers exceptional stability for minimal drift. The Helix 6000 II benefits from an intuitive user interface, with the option to upgrade to digital media content.
Helix 6000 II is available as a standalone model or a back-to-back configuration and comes in several variants: Standard, AdBlue®, LPG, Compressed Natural Gas (CNG) and Additive. The Helix 6000 II additive dispenser has the capability to transform regular fuel into a premium grade, allowing retailers to broaden their fuel offering without the need to invest in additional underground tanks.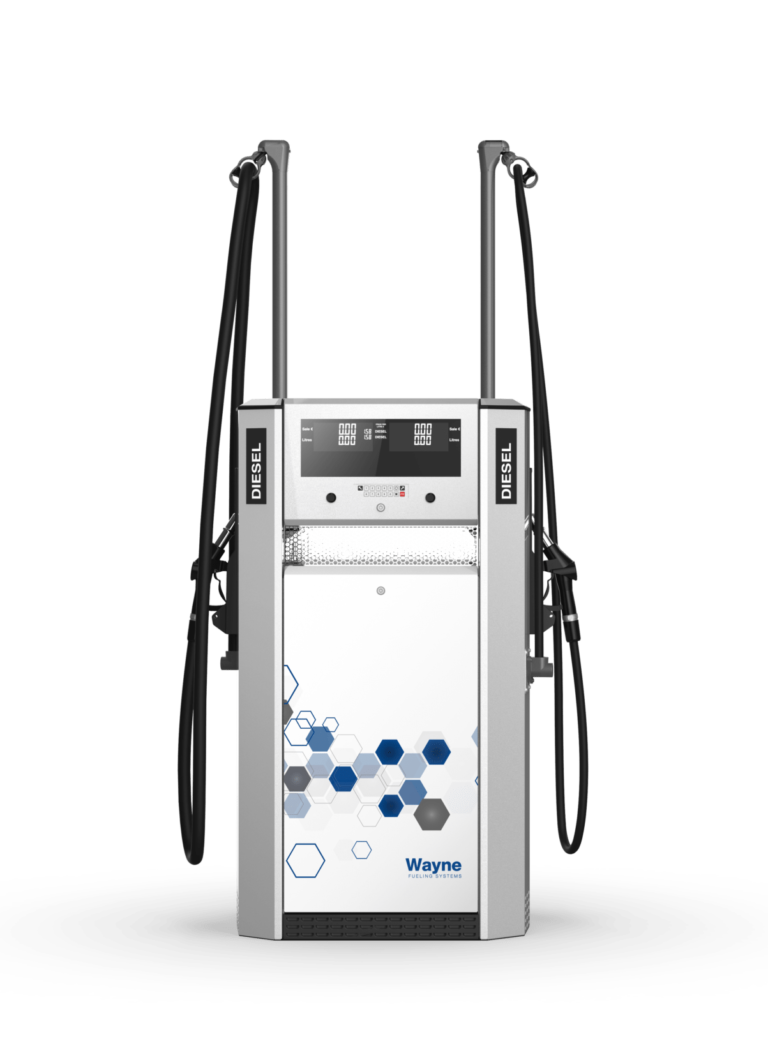 Century™ 3
Century™ 3 fuel dispenser is designed to deliver powerful performance and operational reliability year after year. When configured for high-capacity fuelling, this dispenser delivers fuel at very high and ultra-high flow rates to meet the needs of busy HGV fleets. Century 3's modularity capabilities support a large number of fuel types and flow rates, built with field-proven, corrosion-resistant componentry it provides an exceptionally smooth fuelling experience over its long lifetime.
Century™ 3 is also available as AdBlue® and LPG models, both built for durability and reliability for longer operational life. Constructed with corrosion-proof components, these dispensers will stand the test of time, even in the harshest conditions.
TSG is here to help
Retailers wishing to ensure their dispensers are delivering an accurate amount of fuel can book a pump verification check with TSG UK. Call: 0333 015 3001.
Alternatively, those looking to upgrade their equipment to the new Tokheim and Wayne dispenser range can find more information on the product pages.