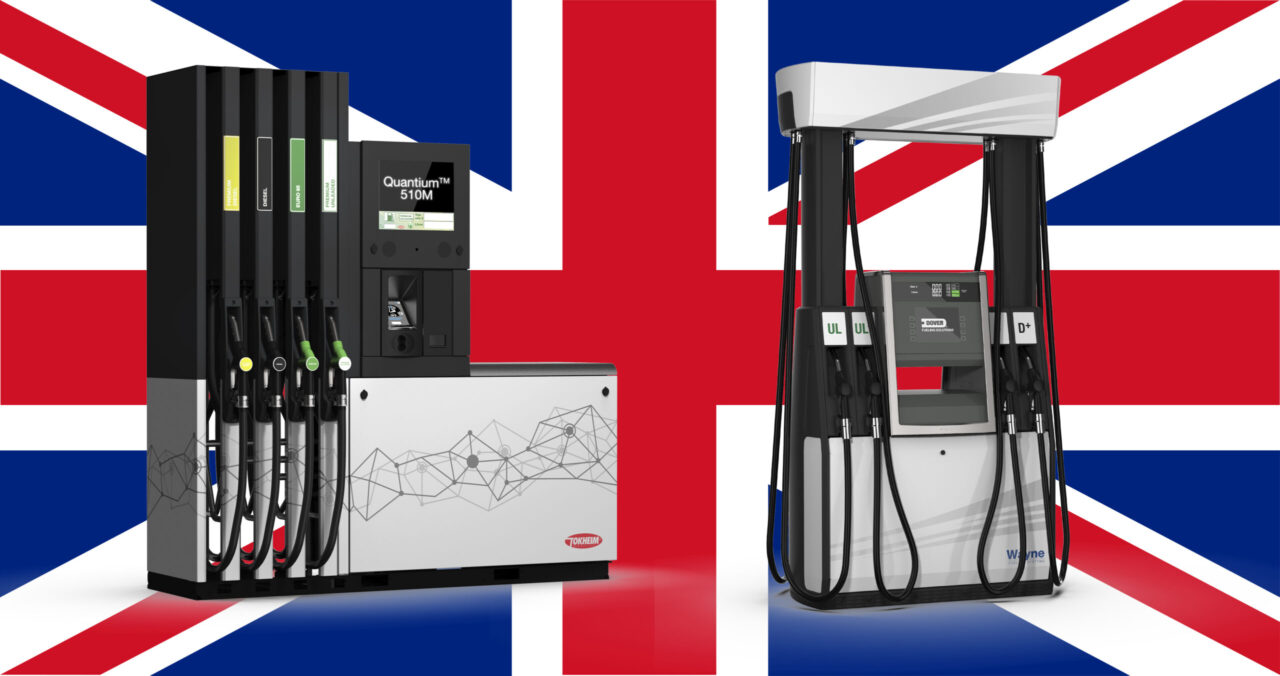 Steve Watts, Sales Director for TSG UK, discusses what forecourts need to be looking for when it comes to a fuel dispenser partner.
Fuel dispensers are the most important part of any forecourt and for retail forecourts.  They are usually the main reason a customer is on-site so businesses depend on their effective operation. Reliability is therefore essential and when choosing a fuel dispenser partner, it should be the number one criteria.
TSG is lucky enough to be the official partner of two leading brands, Wayne and Tokheim, global giants of the fuel dispenser market that, combined with our nationwide after-sales support, allows us to offer clients the very best in technology and customer service.
This reliability is built-in – both brands boast products made from robust, quality components that are simply less likely to break down.  In fact, in a recent independent survey for Tokheim, its Quantium range of fuel dispensers broke down 50% less than their competitors; a significant finding that really contributes to reduced whole life costing. Operational time equates to happy customers and healthier bottom-lines, which, over the course of a fuel pump's life, will generate revenue and improve the Return on Investment (ROI).
Wastage is another concern. Both the Wayne and Tokheim fuel dispensers have vapour recovery, as an optional extra, and Tokheim's range includes the TQM (Tokheim Quality Meter), a superior meter that dispenses fuel with accuracy and precision. With minimal drift performance over the lifetime of the dispenser, the TQM helps customers keep fuel loss in check.
TSG understands that its customers are different, so can offer fuel dispensers for all types of businesses – from small, onsite pumps for private fleets, to ten nozzle options used at the largest service stations. That goes for branding too; for retail forecourts in particular the pump is a key focal point for promotional messaging. Wayne's range includes increased space on the dispenser and valances for brand visibility.
The other element that TSG is really proud of, is the fact both Tokheim and Wayne fuel pumps are British-made.  TSG is the only supplier that can make this claim. Not only can our customers feel they are investing in homegrown production, but this also cuts down on the carbon footprint of overseas delivery and contributes to our ability to provide end-to-end after-sales support. UK made but benefitting from global expertise and experience provides the best of both worlds.
Future proof solutions
We live in a changing world with technology and customer expectations evolving at a pace. Future-proofing, therefore, is essential – the latest dispensers offer pay-at-pump options and multimedia displays. Being able to upgrade existing systems to meet the latest requirements will save time and money. Wayne Fuelling Systems Helix 6000 Dispenser series have been designed and engineered on a single global platform, ensuring advanced technology, safety, and security. This range also includes high contrast, ergonomically designed displays, with angled options ensuring better visibility day or night.
TSG's commitment to future-proofing extends beyond the pump.  As your fleet and/or forecourt gears up to accommodate the increase in vehicles powered by new energies, we have got that covered. We offer EV charging and gas dispensing solutions for all types of businesses and locations. We are ready for the next chapter in vehicle power and can help our customers ensure they are too.