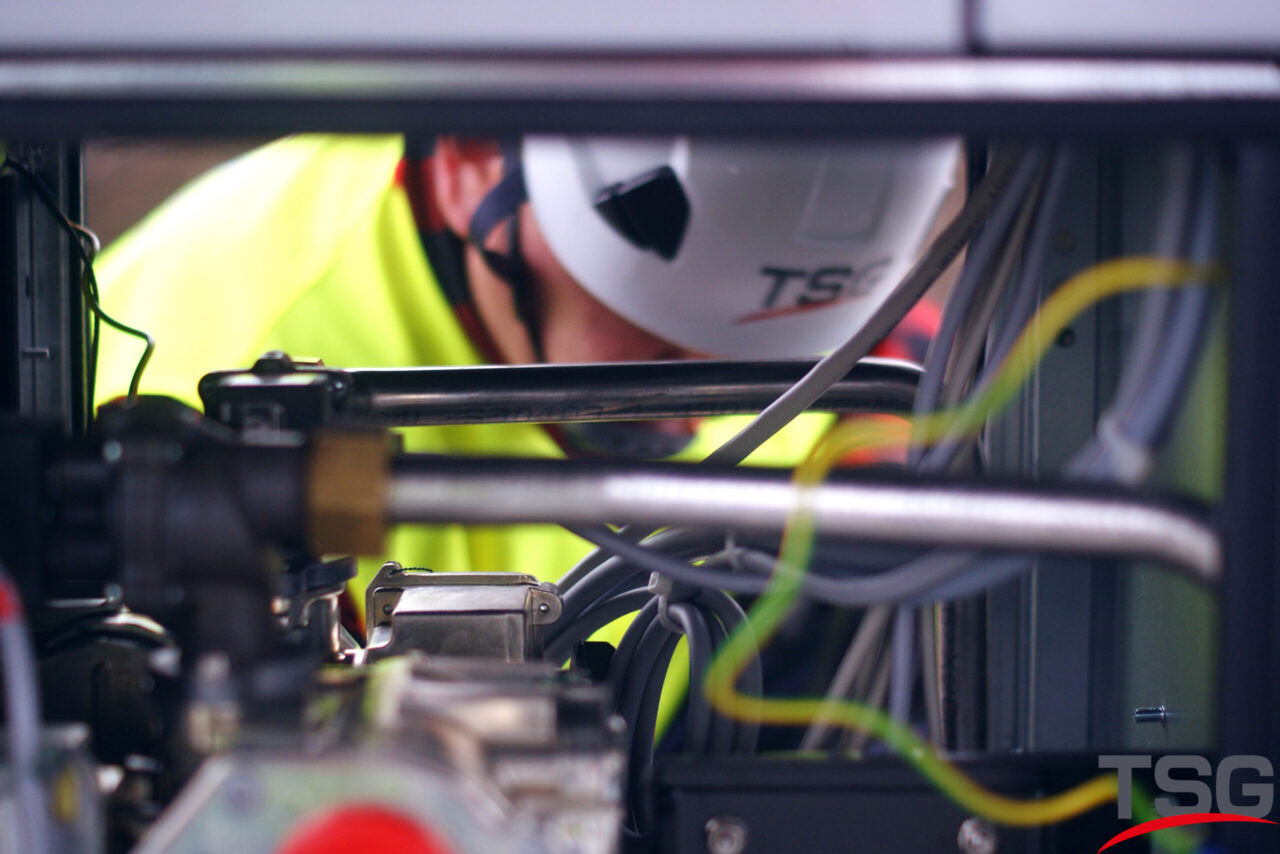 Equipment is the lifeblood of business and must be kept running at peak efficiency to satisfy customer expectations and maintain operational profitability.
Here at TSG UK Solutions, we recognise the importance of effective preventative maintenance to minimise downtime on retail forecourts, commercial operations and vehicle wash stations, all backed up by a discretionary 24/7 emergency service for those unexpected breakdowns.
TSG is the largest service and equipment provider in the industry with more than 50 years of experience in installation, service and maintenance, supporting independent networks and multinational oil companies across the UK.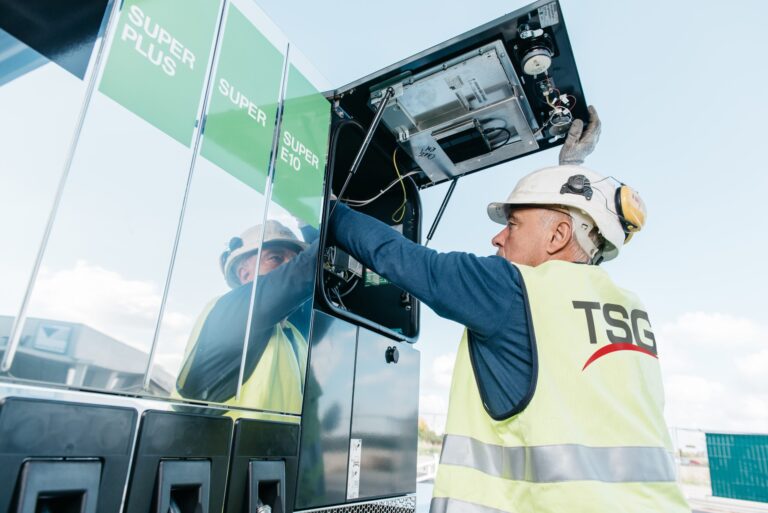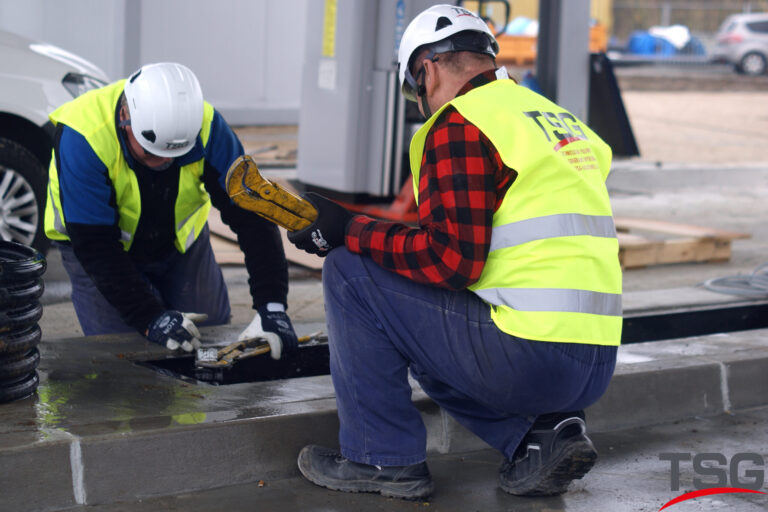 TSG  customers are able to choose a service and maintenance arrangement that best matches their business needs and budget. For instance, a five-day maintenance plan between the normal working hours of 8.00 am to 5.00 pm may be sufficient for the smaller operations. Larger networks may prefer a six or seven-day scheme, with the option to upgrade to a 24/7 call-out service if required.
Emergency cover can be crucial for busy sites to help maintain the smooth flow of traffic through the station and avoid congestion at peak times. One call to the TSG customer services team and a technician can be on the premises within a four, six or eight-hour time frame, depending on the terms laid out in the agreement. For emergency responses, whether they be health and safety or operational issues, our service team will respond immediately and aim to make safe or resolve the problem within a few hours.
Suffice to say, there are an infinite number of variations in the support levels available with a TSG service contract since they are all tailor-made to suit core business requirements. Our contracts team will guide customers through the options available to create the ideal package for their individual needs.
For wider networks, we can provide a designated key accounts manager to attend to the more challenging needs associated with larger enterprises. The key accounts team is there to not only take care of the clients' service and maintenance requirements but also to act in an advisory capacity, offering guidance on system/equipment upgrades or enhancements to their service plan.
Trained to succeed
All TSG field technicians undergo intensive, ongoing training to maintain service consistency across the board, whilst keeping abreast of product updates and the latest industry technology. To prepare our team for the fast-approaching transition to greener fuel alternatives, essential coaching is currently underway on LNG, CNG, electricity and hydrogen. These comprehensive training programmes ensure that the service provided by  TSG meets exacting consumer standards and safeguards its position as one of the leading service and maintenance providers in the business.
There are so many aspects to the role of a service and maintenance technician, that it is important to split the teams into their respective centres of expertise, whereby clients can be assured of a swift, high-quality repair regardless of its complexity.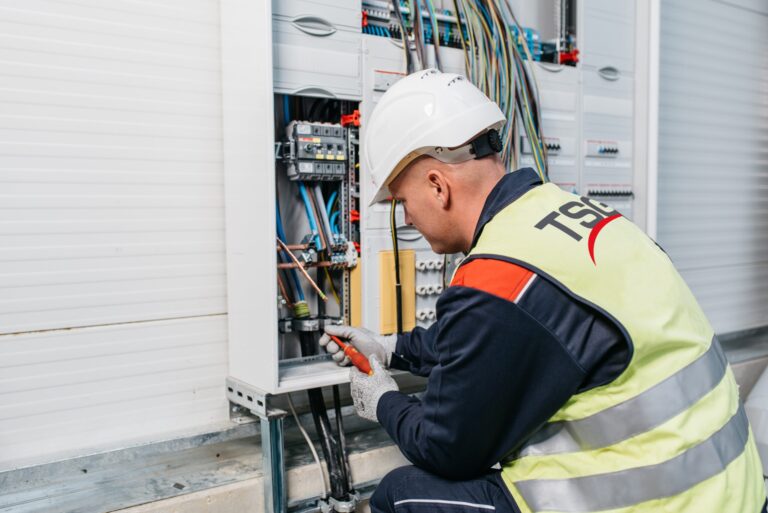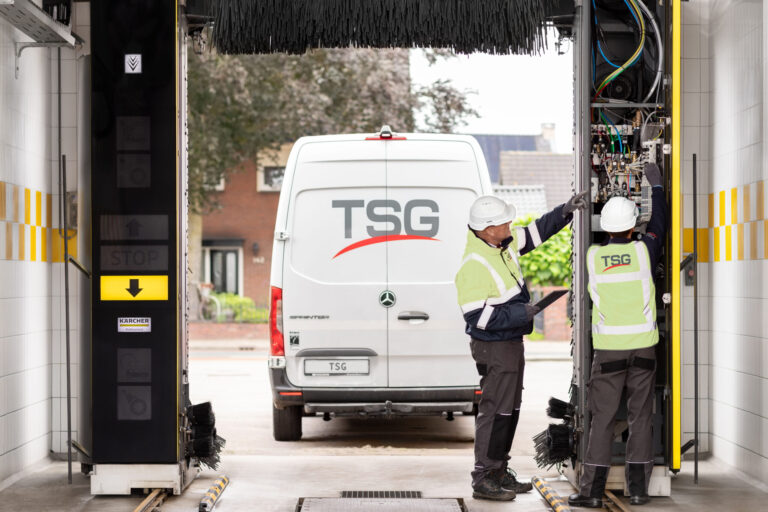 Remote diagnostics
Many site issues, such as a faulty point-of-sale system or inaccurate tank gauge, can be identified and resolved remotely by TSG's highly skilled diagnostic specialists. Remote diagnostics are becoming more commonplace in the industry, as new technological advancements are radically changing the way we work.
In some instances, the fault can be diagnosed prior to the technician visiting the site, resulting in less disruption for the staff and alleviating equipment downtime.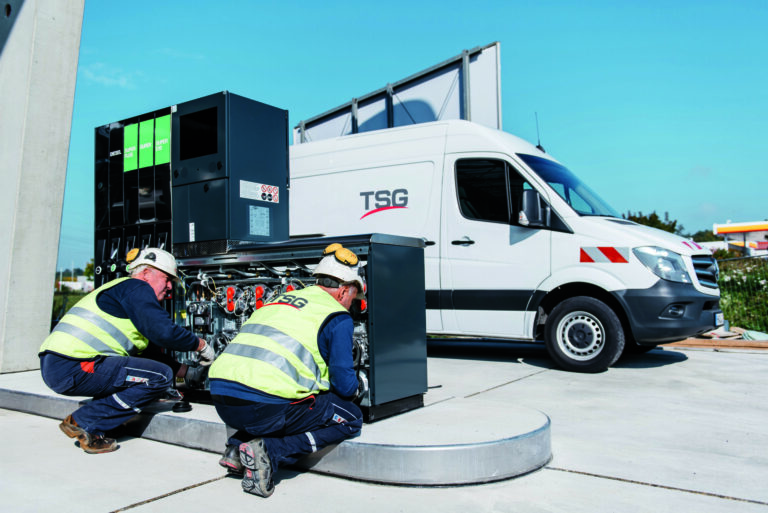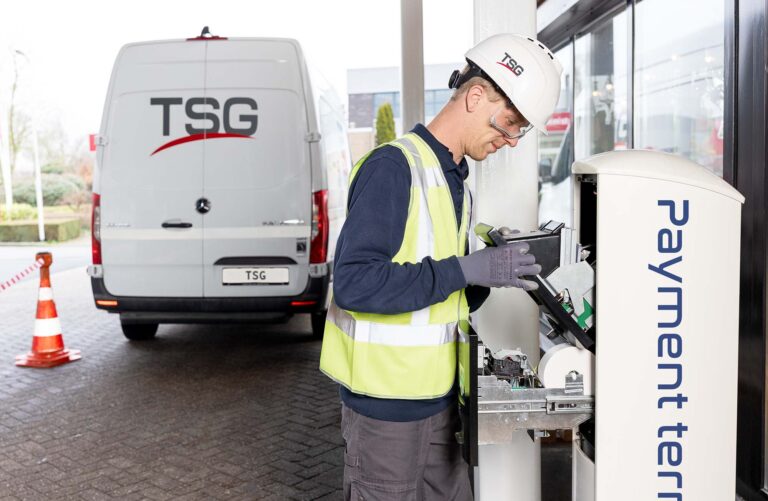 Pump Measure Check and Verifications
TSG's pump verification service is designed to help forecourt owners ensure their dispensers are within the legal tolerance; checks can be performed annually, or more frequently if preferred. As an approved verifier for all major dispenser manufacturers, if recalibration is required, we can adjust and re-stamp meters on the same day.
Site Audits & Dangerous Substances and Explosive Atmospheres Regulations (DSEAR) Assessments
TSG provides site audits, DSEAR assessments and certification to site owners to remain compliant with current national legislation. The details of the site visits vary based on the individual site, but cover all areas of legislation and include support and advice for any areas that need improvement.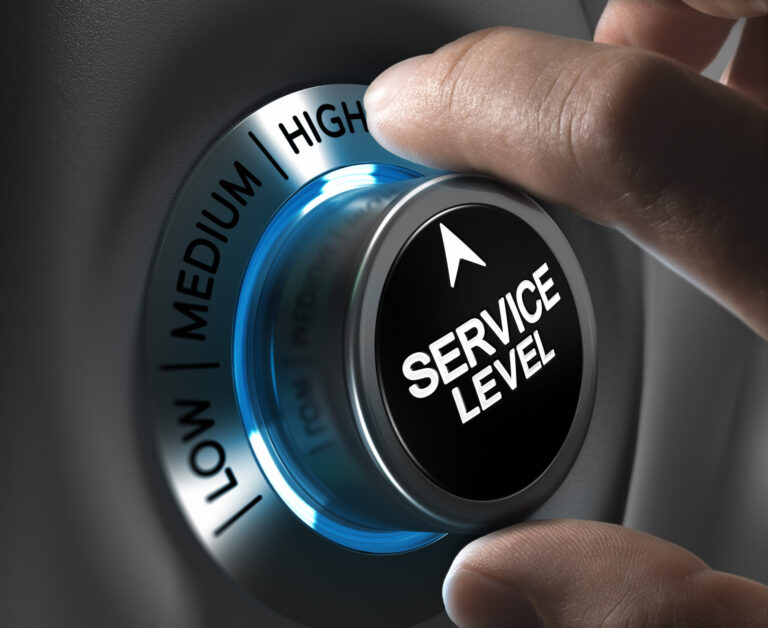 What the customers say
Margaret Erwin, Head of Forecourts, Moto Hospitality Ltd said: "TSG UK was selected to take care of Moto's service and maintenance requirements approximately six years ago,  after a stringent tender process. Besides securing a competitive price, one of the key drivers of this decision was to ensure that the chosen supplier would be able to fulfil and sustain specific criteria designed to satisfy our customers' expectations.
"We adopt a very 'hands-on' approach to the service and maintenance of our extensive network of motorway service stations and as such, communication is central to a successful working relationship. TSG ticks all of the boxes and has demonstrated a real understanding of our business needs. I am very happy with the response times and the service we receive – TSG has always delivered on its promises."