Shell and Kärcher join forces in the automated car wash market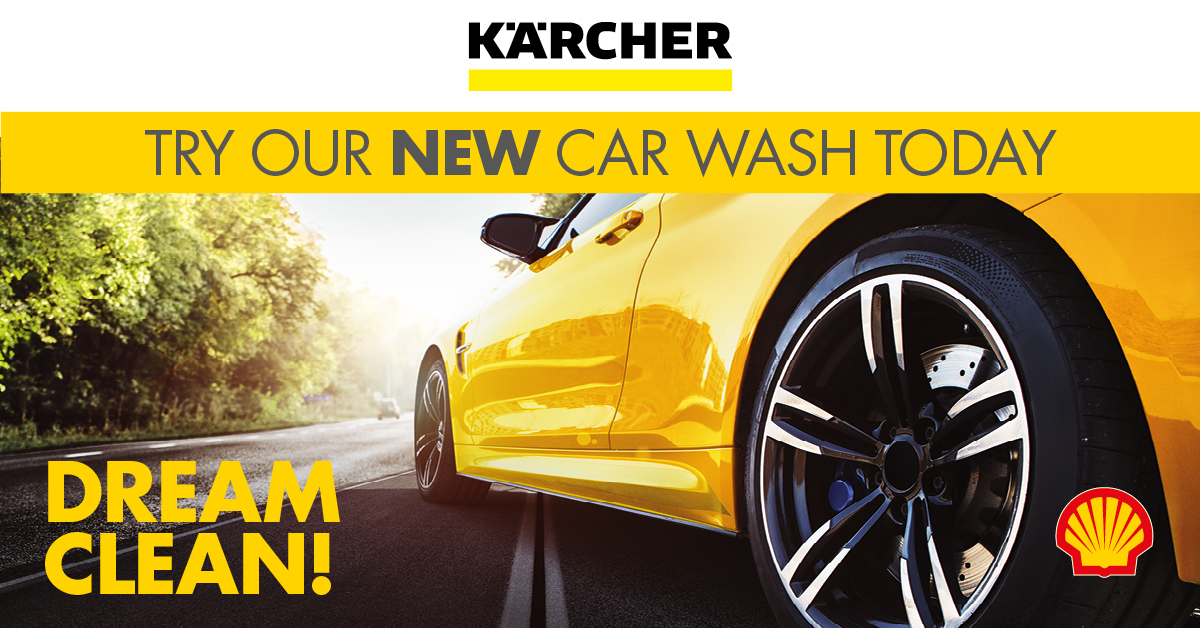 Shell, the number one provider of premium fuels in the UK*, has teamed up with the world's largest manufacturer of cleaning machines, Kärcher, to offer customers automated car washing using the latest technology in a selection of Shell service stations.
The collaboration has been facilitated by TSG Wash, which provide sales, service and installation for Kärcher's car wash solutions in the UK and 29 other countries.
Frank McLaughlan, Director for TSG Wash UK, said: "This is an exciting collaboration and the first time both global brands have been brought together to deliver automated car washing.
"Overall, the forecourt market is synonymous with big brands – from well-known coffee outlets, to luxury food retailers. Consumers can now experience this same level of reassurance when it comes to washing their cars, knowing they're using technology designed by a market leader in cleaning."
Innovation and service
Toby Lewis, Car Care Category Manager at Shell commented: "Kärcher's automated car washing technology provides the highest level of cleaning in the shortest time possible. Using Kärcher's latest innovations, the focus is on expert dirt removal while being gentle to the car."
Combined with TSG Wash's comprehensive support package, customers benefit from an industry-leading product range, backed by TSG's highly regarded installation and service capabilities.
As part of a trial, automated car wash facilities with Kärcher technology will be available in January 2021 at the following four Shell service stations:  Narborough Rd in Leicester, Farnborough, Medway in Kent and Lizzie Brice up in Scotland – additional sites may be added in due course.
Kärcher & TSG
Kärcher and TSG formed a strategic partnership in 2017, uniting their expertise in cleaning and fuel retailing services to provide comprehensive delivery to the car wash industry. Along with many other industrial solutions, they offer a complete range of systems for the cleaning of car and commercial vehicles – both internally and externally.
https://www.tsg-solutions.com/uk/tsg-wash/
Shell
Shell has a network of over 1,000 service stations. Shell V-Power is Britain's number 1 performance fuel*.