The Project:
The Charge Yard is an EV charging facility in Slough, providing a new model in inner-city charging to meet the needs of commuters, office workers, taxi drivers, visitors and nearby residents without parking and/or charging provision at their home.
It is expected that the site will encourage more of Slough's locals to move away from petrol and diesel cars, while also meeting the needs of the estimated 35% of EV drivers who charge their vehicles while away from their place of residence.
Developed by RAW Charging, a rapidly growing provider of electric vehicle charging solutions, the EV charging facility is only 1.5miles from Junction 6 of the M4, located at The Urban Building on Albert street – a piece of disused land asset managed by investment company, Abrdn plc (formerly Standard Life Aberdeen plc). All charge point installation and on-going maintenance is supplied by TSG UK Solutions.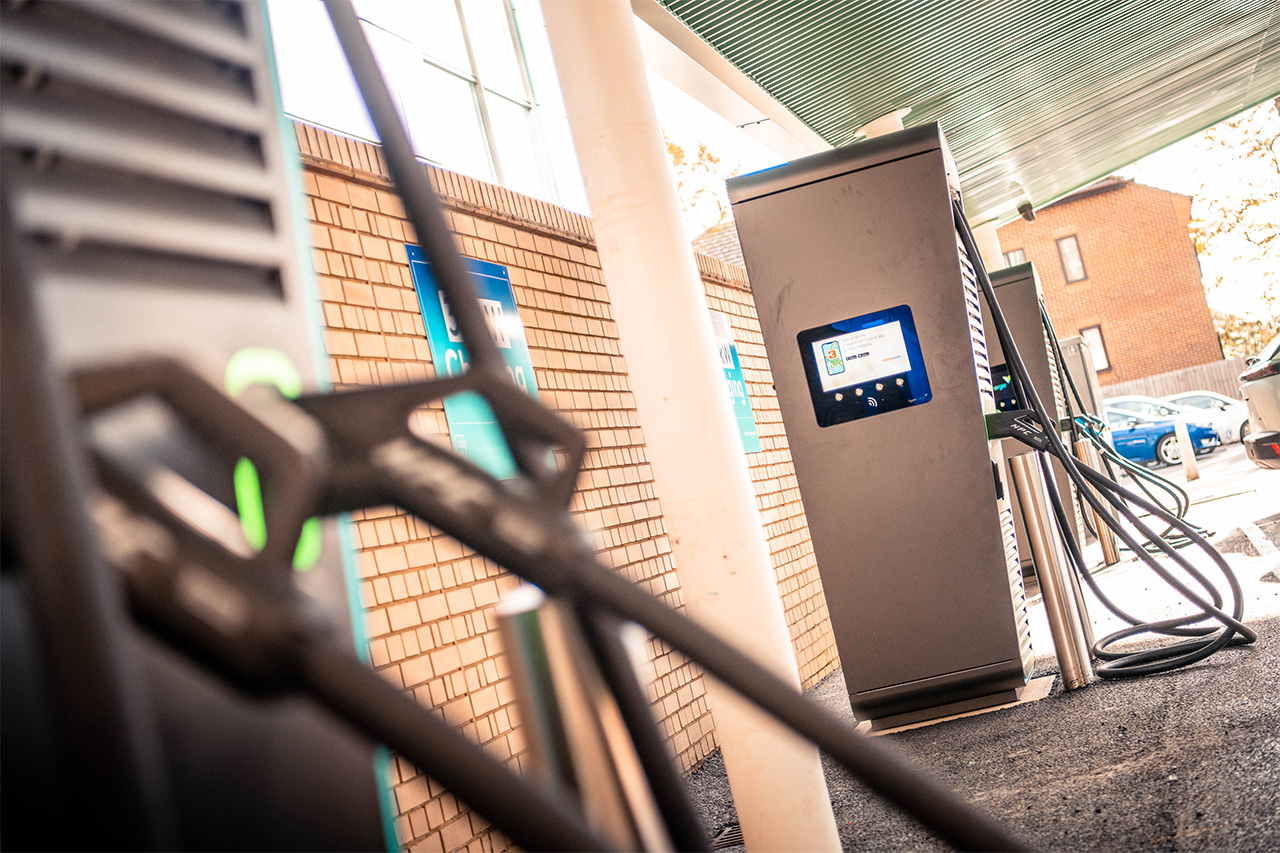 A new approach to destination charging
RAW Charging is committed to giving disused sites and those not suitable for other gainful use, a new lease of life, focussing on destination charging in urban settings, rather than motorway and on-route charge points – currently the most common type of DC Rapid EV facilities in the UK.
By converting these city centre locations into useful, sustainable operations, RAW provides vital EV charging to communities. In Slough, The Charge Yard supports Abrdn's commitment to reducing emissions.
The funding model sees RAW leasing the site from Abdrn, paying 'turnover rent' through revenue made by the EV charging activities. RAW is responsible for the site's upkeep, supported by TSG UK.
Urban Hub features:
Eight rapid DC rapid chargers, capable of up to 300kW per port
Four AC 22kW chargers
Open 24/7 with space for 12 EVs to charge simultaneously
Adjacent café and toilet facilities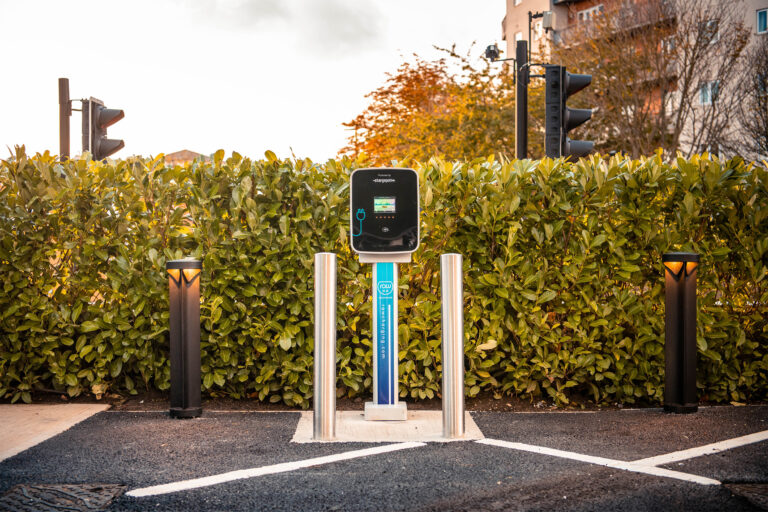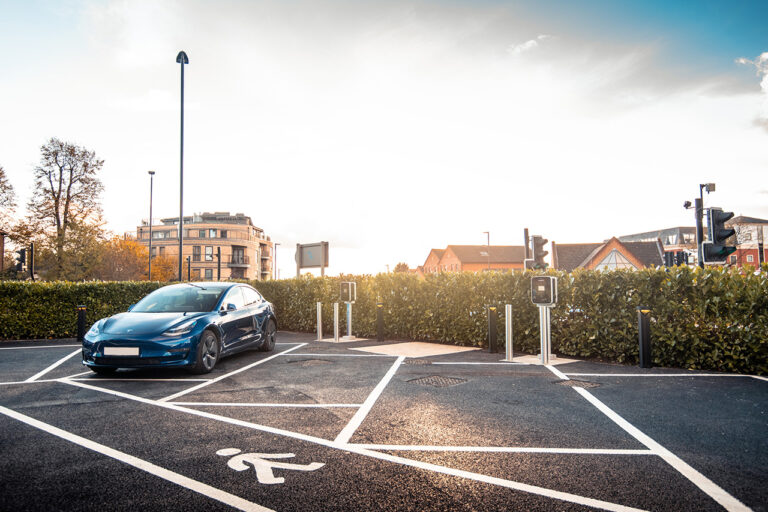 Turn-key EV charging solutions from TSG UK
TSG UK provided end-to-end planning, delivery, installation and maintenance for the project, using ChargePoint's cutting-edge range of EV chargers and energy management software.
A big part of the project was accessing the huge amount of electricity required to power the new Charge Yard site. To avoid wayleaves, the basement of an adjacent building was utilised as a power 'hub', with cables buried underground and suspended via heavy-duty tray work to carry the required power to the charging points.
If you would like to speak to a member of the TSG Charge team about your project, call us on 0333 015 3001.