Meet Team TSG: Paul Brooks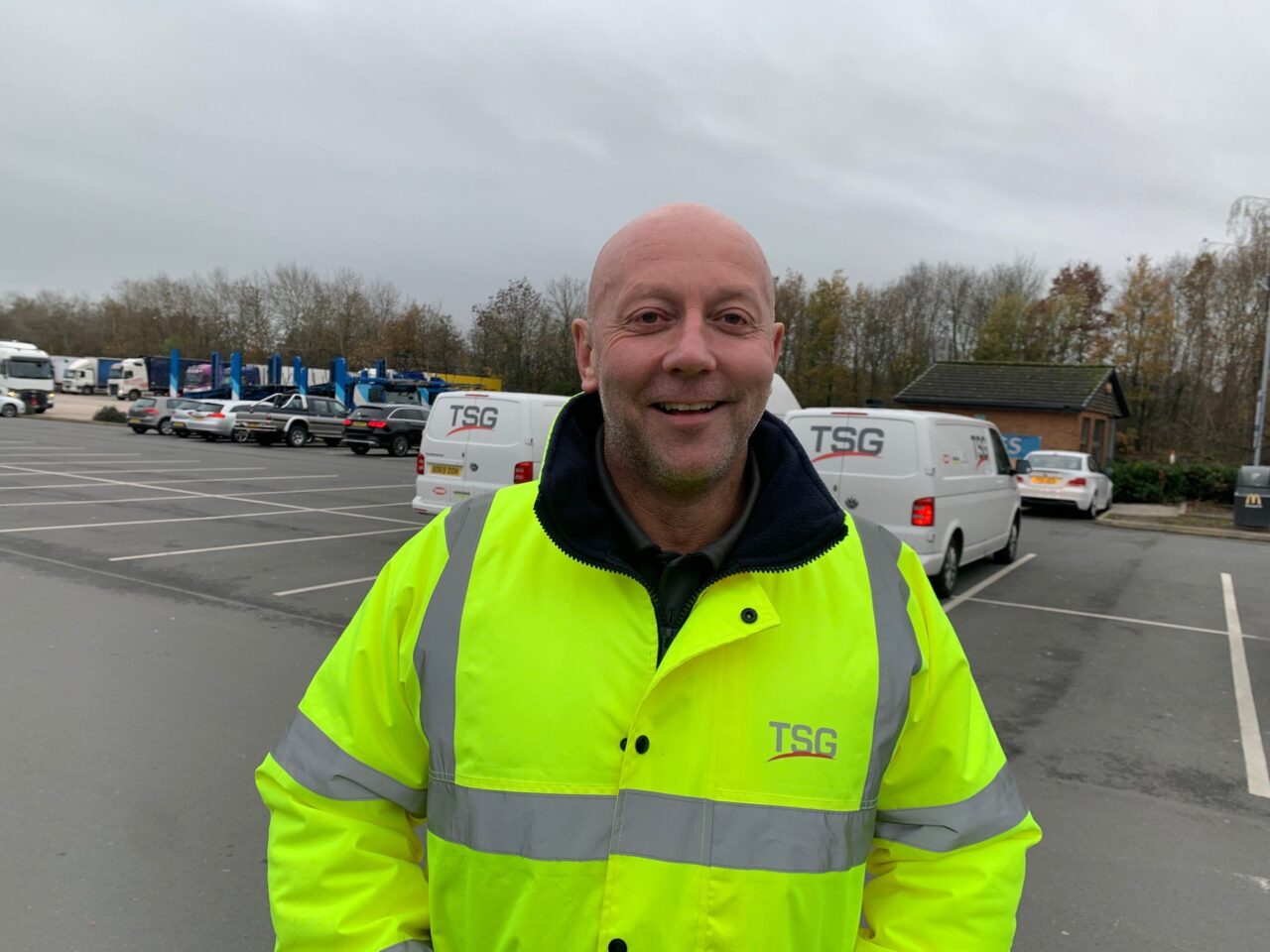 Our latest Meet Team TSG blog comes from Paul Brooks, Sales Director for TSG Fleet and TSG Gas…
How would you describe your job role?
As Sales Director for Fleet and Gas for TSG, I am responsible for the sales force of both business lines and driving the revenue and managing the budgets. The Fleet side is more conventional, working with bus companies, haulage firms, railway networks, and just recently the London Ambulance Service. The Gas side is a new business line for TSG – Kenny Scott, our new Gas Business Development Manager is on board to grow that side of the business and he brings a wealth of experience to TSG. In essence, my business day revolves around sales, driving the sales, and reaching the targets set by the group.
What's your background?
I worked in the submarine service in the Royal Navy for more than 20 years as an Artificer.   I left and became involved in commercial fuelling and eventually joined Tokheim, then TSG UK Solutions as Sales Manager for Fleet Fuelling,  and just last year I was promoted to Sales Director for Fleet,  which then extended to Fleet & Gas.
What do you like about working for TSG?
It's good working for TSG. They're a cohesive company and very much a people-focused company. They look after the staff and like all big organisations there are going to be issues, but the actual ethos of the business means that they try to run everything the right way.
I know it's a cliché, but no day is the same – we're sometimes on the front foot, we'll win a couple of big jobs and everyone's morale is up. The last nine months with COVID, however, has totally affected the marketplace we're in.  Haulage is doing well, but the bus operators for example, whether they're the big national operators or the small independents, are struggling and we normally do an awful lot of work with bus operators so it's having a knock-on effect.
We've got to motivate the team to achieve the budget, but at the moment times are difficult for everybody on a personal, emotional, and business level.  However being part of a large organisation like TSG does offer a level of security, so speaking for the Team, it supports us during this period of challenges.
Annually we carry out a campaign called SAFEtember, something we started last year which everyone in the company has to partake in.  Last year when we could do it face-to-face, all employees attended one of four venues across the UK.  We covered a wide range of topics including mental health and driving safety, and ultimately TSG UK won the APEA Health & Safety Performance Award in 2019.   That's the sort of thing I mean about TSG – they do try and look after the staff and it's a good ethos to have. I have to be honest as well – from a commercial point of view, when we present things like that to our major customers and can display how much of a priority health and safety is to us, then it reflects well on us.
How do you feel about TSG supporting former servicemen and women through the Armed Forces Covenant?
It's massively important. I've done a little bit in the past but with our MD coming from a forces background, he's driven that through which is brilliant. The pool of skills available from ex-forces personnel is vast. I'm not just talking about what's appropriate to TSG in terms of engineering, but there's chefs, writers, pilots, everything – the transferrable skills that can be brought over from a career in the armed forces into an organisation is absolutely priceless. To support the armed forces covenant, and to be seen to be doing it in a positive way, I think is a really good statement to make.
How has your role been affected by COVID?
It was challenging during the lockdown itself because a lot of the role involves face-to-face contact at the right level with customers. Being locked down did produce its own set of challenges, but like many organisations, it forced us to be more forward-thinking.  There's a senior manager in the business whose role is digital transformation and that was in place even before the pandemic. However, we've been forced to react quickly and to become far more alert to opportunities.
From a personal point of view, I've found it a challenge to deal with certain customers without being able to get in front of them face-to-face. The relationship has been built over 10-12 years and then to try and do it over a screen when you're sat in your home office, it's doable but it's not the same. For some projects, we've been held back until we can actually go and visit the customer.  It works both ways because we're having work postponed at the moment with guidance from local authorities differing across the country, so it's incredibly difficult at the moment for our installations director to plan project work. We can be all geared up for work and the next thing you know, it's been postponed. Then we're looking to backfill, re-employ, and looking at how we can create work from that situation. It's been a challenge but that isn't limited to us, it's been a challenge for everybody.
How do you see the Gas industry progressing?
I think we're positioned in a good place when it comes to the evolution of green fuels. Our vast experience within the refuelling sector allows us to be at the forefront of this exciting new time.  The growth in LNG and CNG trucks and vehicles will rise exponentially and we're seeing it already, hence as a group we're already geared up – we're seeing a big uplift and we want to be part of it. With respect to TSG UK, we have a dedicated Business Development Manager and engineers being trained in all relevant skill sets.  As a business we expect that segment to grow considerably over the next five years.
What's your funniest work moment?
If I'm being honest, most of the funny moments come after work when I'm going for a drink with colleagues! And one occasion that springs to mind with clients was when we took a group of bus engineering directors from different companies to the Cavern Club in Liverpool and entertained them for the night – that was memorable.
What do you like to do in your spare time?
Outside of work I try to keep fit, I enjoy going to the gym, and as a family, we really enjoy swimming.  My son swims at national level so we also support him and his achievements by taking him to competitions and training events.