Kärcher Commercial Wash Solutions from TSG UK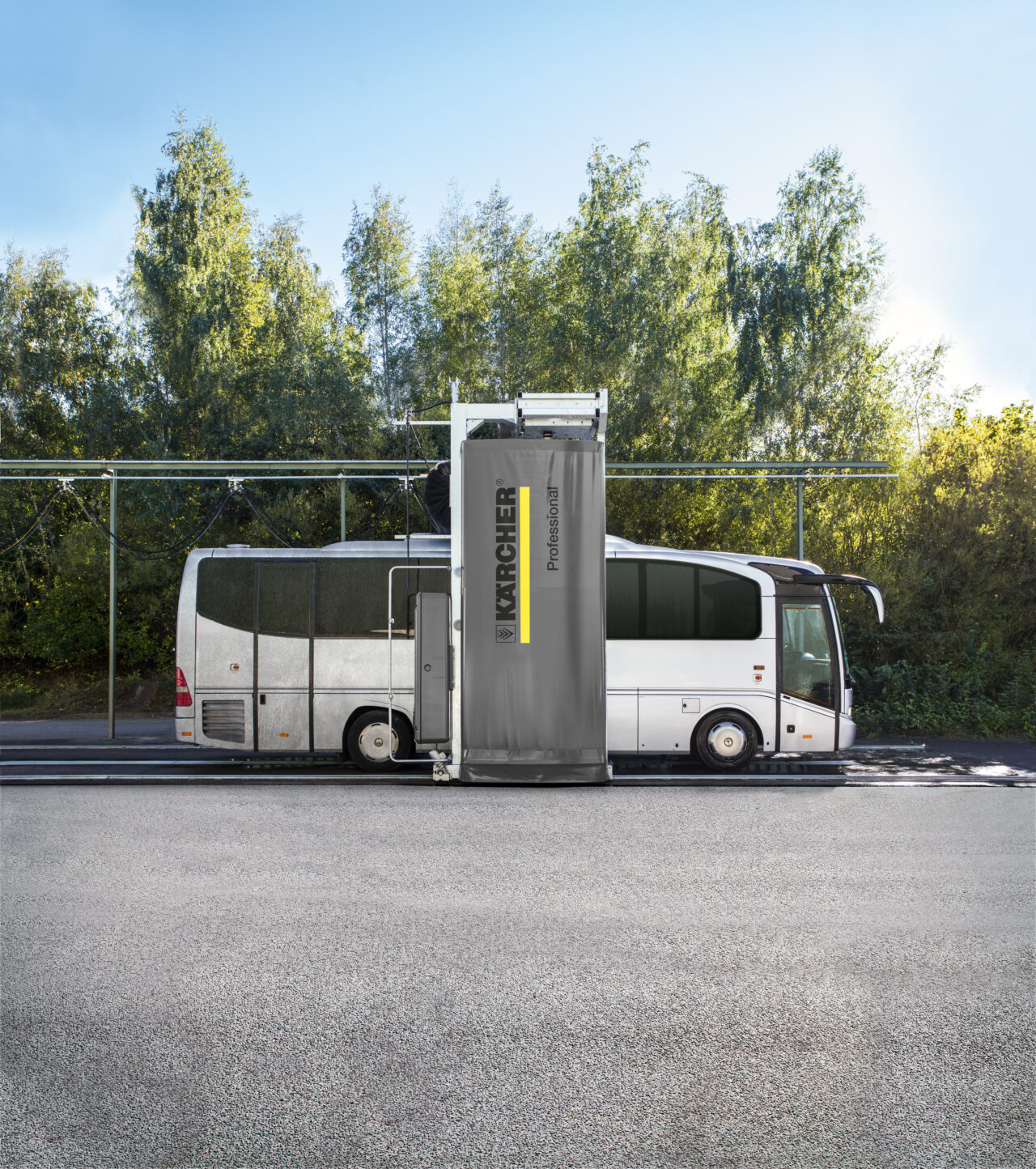 TSG UK Solutions has expanded its exclusive partnership with  market-leading cleaning solutions provider, Kärcher, to launch a new commercial wash service.
TSG's complete installation, warranty, and maintenance package includes direct access to Kärcher's high-quality products, including the Kärcher gantry wash system, which combines superior German engineering with an intuitive user interface, making exterior fleet cleaning easier, faster, and more efficient – protecting valuable assets while optimising profitability.
TSG has been providing retail wash services alongside Kärcher since 2017. Now, TSG can deliver the same service to commercial fleet customers, from purchasing through to installation, providing a more streamlined, one-stop solution. The market-leading partnership supports a wide range of commercial operators, including heavy goods vehicles, haulage companies, bus operators, and public service transport providers.
Kärcher's 3-brush gantry is suitable for very large vehicles, with a maximum washing height of 5.05 metres and width of 2.90 metres. The hot-dip galvanised steel framework is fully adjustable to suit individual size requirements and features a robust, user-friendly control panel that can be used while wearing gloves.  Individually selectable washing programmes for different degrees of soiling optimise the cost-benefit calculation for users and operators.
Two installations are currently in progress for the leading public transport provider, Stagecoach, looking after its varied fleet of buses based in Peterborough and Workington. Ensuring vehicles are clean is essential for bus companies bidding for routes in a competitive market, and TSG's commercial wash service helps them meet and exceed contractual obligations.
"We are delighted to offer a complete commercial wash solution, combining purchasing options with our existing vehicle wash services and fleet management expertise", says Paul Brooks, Fleet Services Director for TSG Solutions. "Commercial customers, such as fleet operators, haulage companies and public service transport providers, can now benefit from a superior package direct from TSG."
"The Kärcher brand is synonymous with quality and innovation, the perfect fit for TSG's commitment to the highest standards in installation, maintenance and customer service."