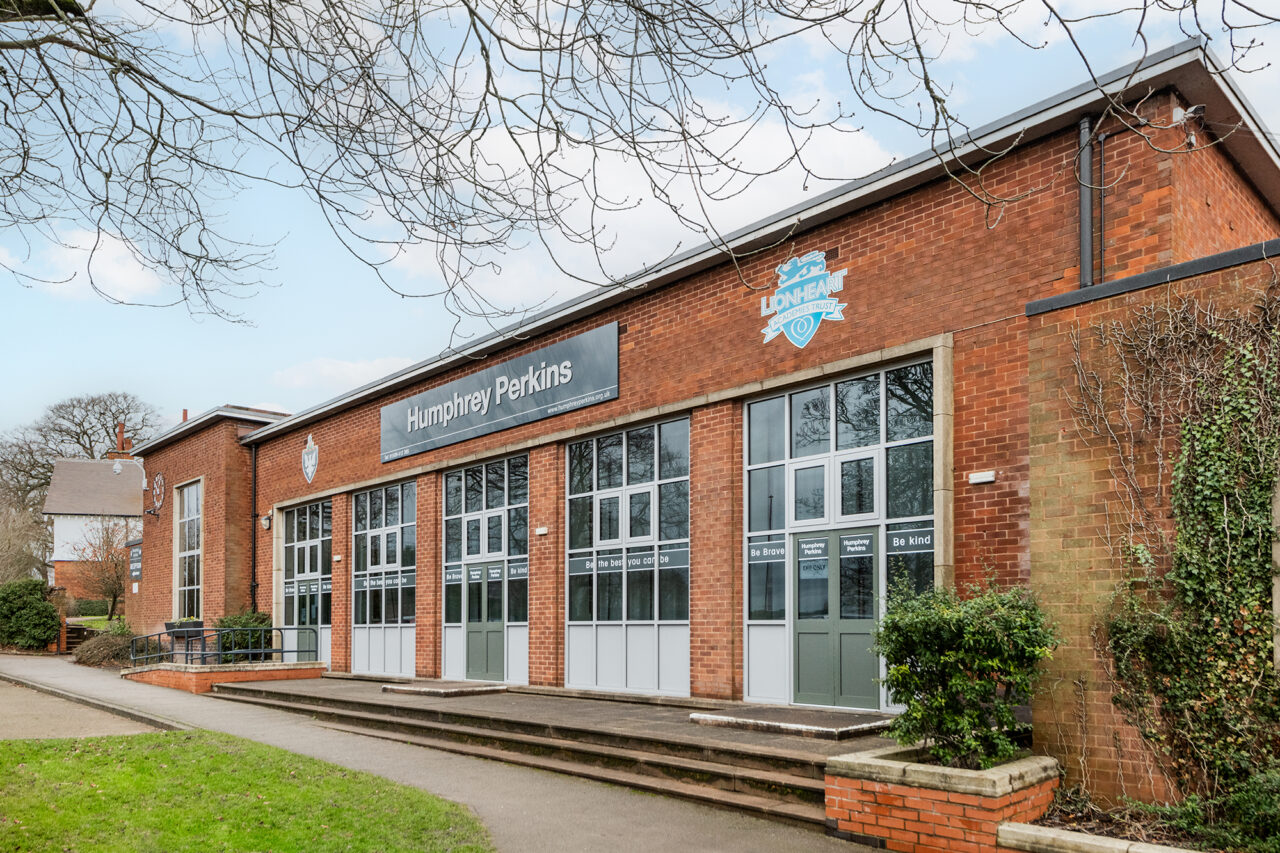 TSG UK offers a helping hand to a local community school
TSG UK completed a very special project at the Humphrey Perkins School in September 2021; the construction of an additional recreational area for the pupils, finished just in time for the start of the new school term.
The Humphrey Perkins School, part of the Lionheart Educational Trust, is the learning centre of choice for almost 800 pupils and nestles in the historic village of Barrow upon Soar, surrounded by the beautiful Leicestershire countryside. This popular, award-winning secondary school takes a proactive approach to continuous improvement in all aspects of school life, including its facilities.  When school heads identified an opportunity to invest funding into creating an attractive, functional space for the students, they approached TSG UK with their idea.
The TSG team from Loughborough visited the site, to survey the location and discuss potential options for the project. Recognising the value and impact such an improvement would have on the school and its students, TSG UK agreed to carry out the work during the summer holidays and at cost price.
Meticulous planning and preparation are key in any construction work, and this venture was no different. TSG UK carefully assessed and measured the site, inspected the drainage, completed a CAT scan to check for cables and pipework, before creating 3D visuals for the school to review.
Once the groundwork was completed, TSG UK joined forces with BC Shelters, Ormskirk, who was also happy to provide the materials at cost price to support this commendable initiative.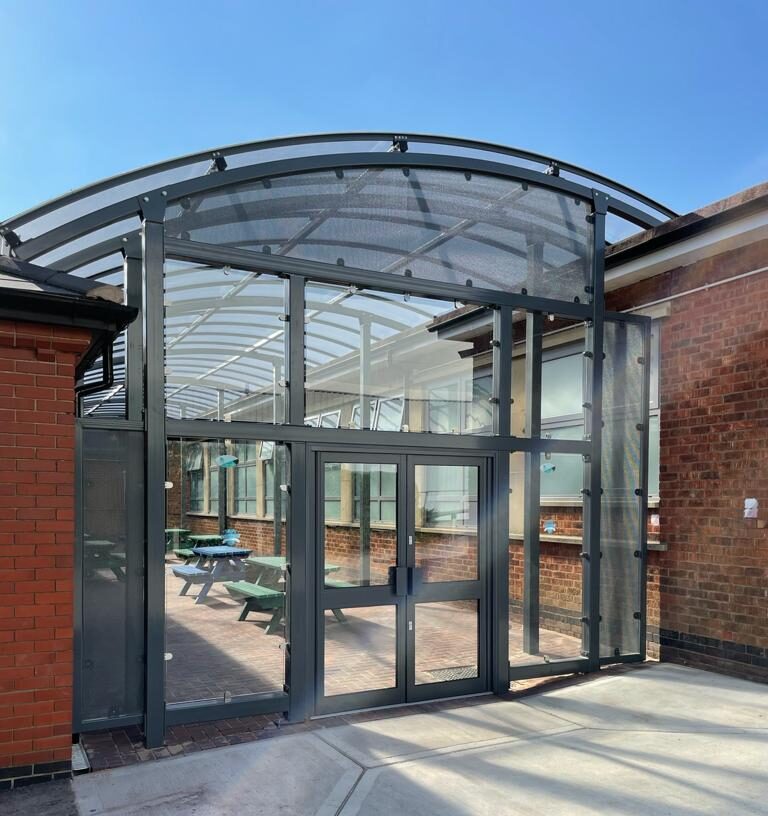 The result was a new canopy, bridging the gap between the school canteen and classrooms, providing a brand-new and inviting social area, which has been fully equipped with picnic tables and benches, ready to welcome back the students after the long summer break.
Jacqueline Davies, Projects Director for TSG UK commented "We were delighted to have had the opportunity to be part of this worthwhile endeavour, where the benefits to the students are plain to see. I would like to thank BC Shelters for their assistance in getting this build over the line, within a strict time frame and budget."
Ethan Trueman, Industrial Designer at BC Shelters noted "It was an easy decision for us to collaborate with TSG UK on this assignment, as together we have made a real difference to the daily lives of both the pupils and the staff at the school."
Associate Principal at Humphrey Perkins School, Della Bartram said "We are thrilled with our new al fresco dining experience and it is proving to be so popular with our students."