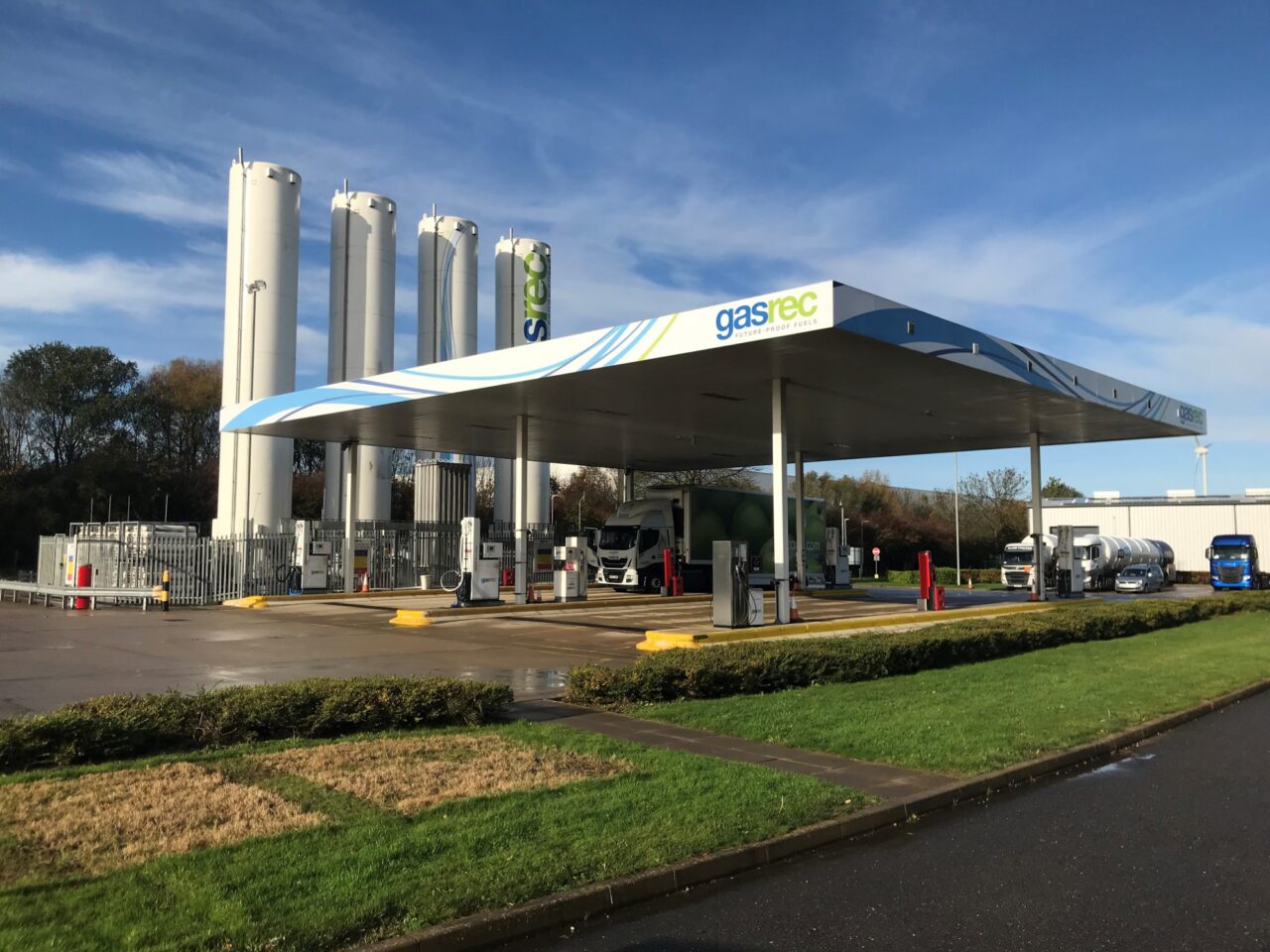 The Perfect Partnership
Gasrec's fuelling facility at Daventry International Rail Freight Terminal supports distribution fleets who are transitioning from diesel to cleaner fuels. They currently service around 250 trucks each day, with a projection to facilitate 500-600 on a daily basis by the end of 2021.
With the help of TSG UK, Gasrec can now manage their fuel and equipment from any smart device, without the need for additional software. Once the DiaLOG fuel management system is installed, all of the refuelling data is recorded, creating a picture of every vehicle's visit to the site. To further meet Gasrec's business requirements, TSG developed a bespoke 'self-managed' solution, enabling them to make changes without third-party involvement.
As the use of alternative fuels continues to grow, products like DiaLOG are particularly important, as they are able to monitor all types of fuel. Most businesses have competent knowledge of the performance of diesel trucks, but less so when it comes to cleaner alternatives and the financial and economic benefits these bring.
"The DiaLOG system is a real step forward for us in terms of the data we have available," said James Westcott, Chief Commercial Officer at Gasrec, "it goes beyond how much fuel is taken and when – it enables us to look at how long a vehicle takes to refuel."
Working in partnership with Gasrec, TSG aims to be at the forefront of the move towards cleaner, alternative fuels, by supporting the increased infrastructure required to facilitate growth in the market. Westcott added: "For us, it's about finding a partner that can help us scale up and deliver for the industry in a way that it's used to with diesel incumbents. TSG is a good cultural fit for us in the way they approach their business. Having a partner that can support us in our ambitious development programme is very important and I think we've found the right one with TSG."
Paul Brooks, Sales Director for TSG UK's Fleet & Gas lines, said: "As a responsible business, we recognise that change is coming to the fuel industry and we want to be at the forefront of the transformation. Gasrec is a leading, forward-thinking company and it's very exciting to be on this journey with them, as we adopt new technologies."
TSG Gas provides ongoing service and maintenance for Gasrec.