For decades, diesel has been the default option for commercial vehicle fleets. But today, high-performance, environmentally friendly alternative energies are challenging the norm.
The commercial sector is at the very heart of British industry, transporting raw materials and end products between suppliers and distribution centres, large consumer outlets, factories, warehouses and even home deliveries.
Heavy and light goods vehicles (HGVs & LGVs)  and vans are a familiar sight on UK motorways and busy main roads, delivering essential goods around the clock to businesses and homes across the country.  Today's society is wholly reliant on the service that these diesel-guzzling workhorses provide, with circa 98% of all consumer products and machinery transported by road freight. So what will happen when the fossil fuel ban comes into effect?
Commercial fleet managers must be prepared for the energy transition, by revising their operating strategy and researching alternative energy sources to find the best fit for their business. Such a large-scale shift will undoubtedly be a very gradual process, so, in order to achieve the government's ambitious goal of net zero by 2050, the transition should effectively start now.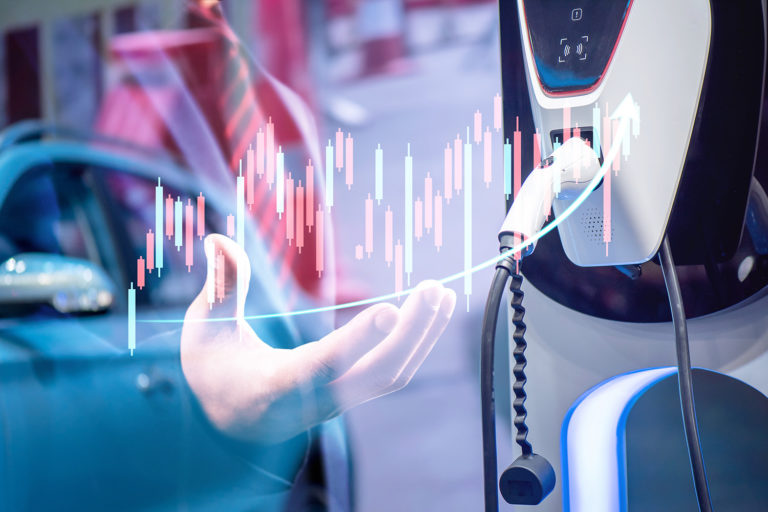 Time for change
In an industry of tight margins, fierce competition and stringent regulations, a high-investment move of this magnitude can seem overwhelming for fleet operators. Replacing an entire fleet of commercial vehicles and supporting infrastructure is a considerable investment for any company, requiring a carefully structured approach to the procurement policy. However, early adoption of greener energies will deliver lower operating costs over the short, medium and long term.
Of course, careful consideration should be given to both vehicle selection and the energy to power them, to allow companies to meet the changing carbon targets and eventually sever the link with volatile oil prices.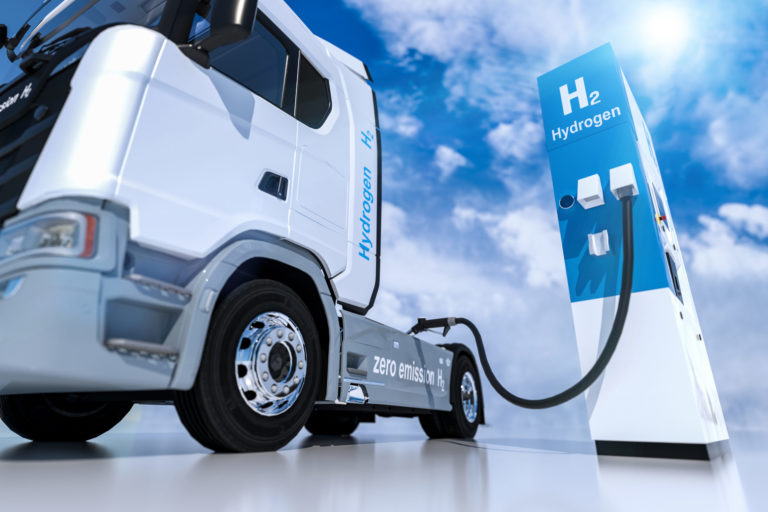 The logistics sector is currently responsible for emitting circa 20 million metric tonnes of carbon dioxide (CO2) annually. Clearly, switching commercial fleets from diesel to greener alternatives would be a significant step toward the decarbonisation of  British roads.
There are several new energy options on the table; hydrogen, compressed natural gas (CNG), liquified natural gas (LNG), electricity and a variety of bio-fuels (including bio-CNG and bio-LNG).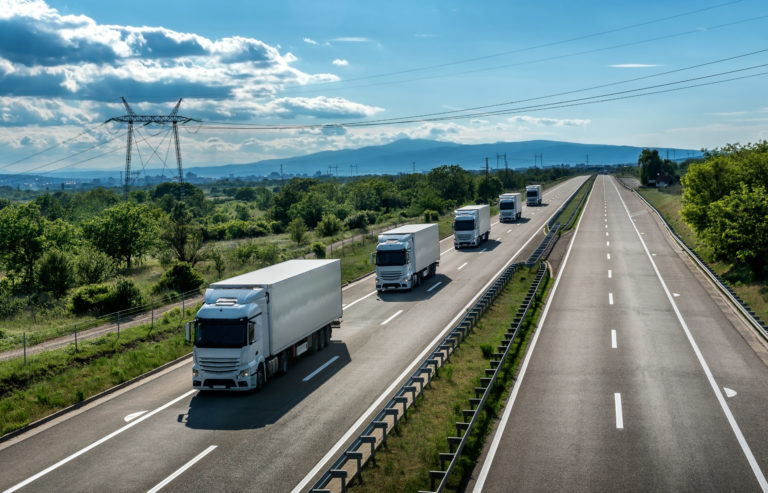 The benefits of going green
Switching to greener energies will clearly convey a logistics company's commitment to sustainability and raise its profile in the community. Manufacturers and retailers are increasingly looking for an environmentally responsible logistics partner to help them meet their own sustainability targets, so a commercial fleet powered by green gas or electricity could give a transportation company the edge it needs when competing for new business contracts.
Natural gas engines are up to fifty percent quieter than their diesel counterparts, with electric commercial vehicles the quietest of them all. This enables vehicles to operate unnoticed in urban areas outside normal business hours, easing congestion and making fleet operations more flexible.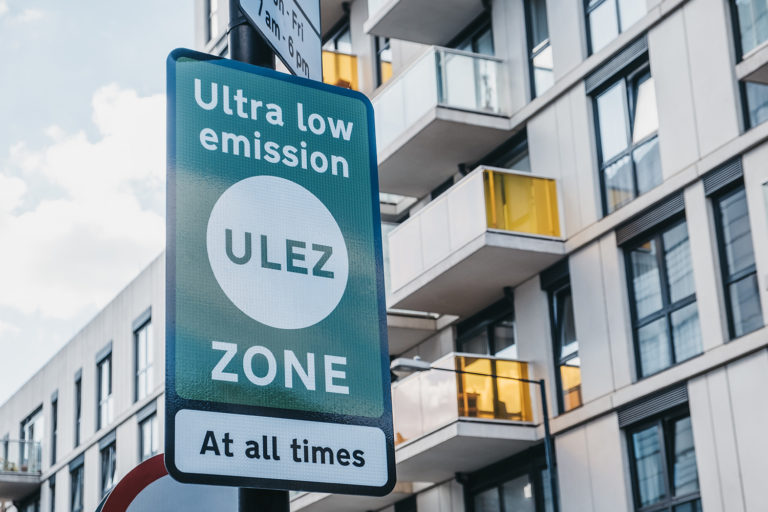 Typically, diesel fuel represents more than one-third of all costs for commercial fleets. Natural gas or electricity can offer significantly cheaper running costs, saving fleet operators up to 40% compared to diesel, depending on the daily duty cycle.
Finally, clean air zones are gradually being introduced in cities across the UK to improve air quality and reduce pollution. In London, this initiative is yet more severe with the development of an Ultra Low Emission Zone (ULEZ), which has now been extended to cover all of Greater London in August of this year. The substantial tolls currently incurred by diesel-powered vehicles entering these designated areas will be completely eradicated when operators go green. Nor will electric or gas-powered commercial vehicles need to take lengthy detours to avoid these zones, saving time and energy costs.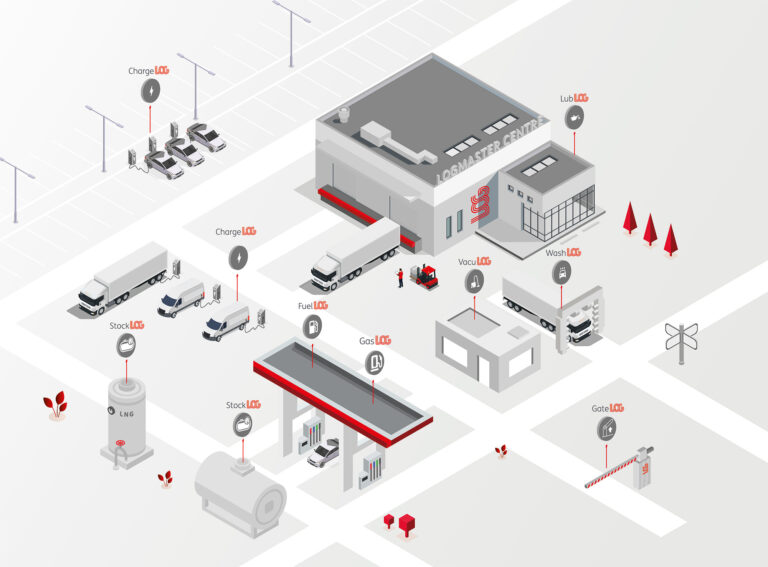 Behind the scenes
The operations directors tasked with managing commercial fleets have to navigate many daily challenges in order to get loads delivered safely and on time to the customers.
It is imperative that fleet controllers capitalise on the introduction of advanced fleet management tools, to ease the load and simplify processes, whilst ensuring operating efficiency and delivering cost reductions through data insight. Leveraging real-time, data-driven intelligence can result in spending cuts on maintenance, servicing and fuel.
TSG UK is here to help
TSG has been renowned for supplying equipment to the retail fuel industry for over 30 years and will continue to support all fossil fuel sites for the foreseeable. However, TSG is now making a name for itself in the new energy sector, by supplying, installing and maintaining the necessary equipment to assist fleet operators in making the switch to greener energies.   This includes all types of CNG and LNG plants and dispensers, and hydrogen compressors, electrolysers and dispensers.
TSG is now established as the UK's first-choice engineering, procurement and construction (EPC) contractor for all new energies (including electricity and solar), delivering all works within a predefined timescale and budget for any application.
Furthermore, TSG provides an unrivalled aftersales service to support its customers post installation. Operating seven days a week, TSG has a large team of highly skilled technical engineers and advisers on hand for every eventuality. It is clear that the key to successful energy transitions is for customers to have the utmost confidence in the reliability of the equipment and to trust that TSG is protecting their investment.
Finally, TSG supplies, installs and supports a superior depot management system that makes controlling site equipment and energy dispensation straightforward and seamless.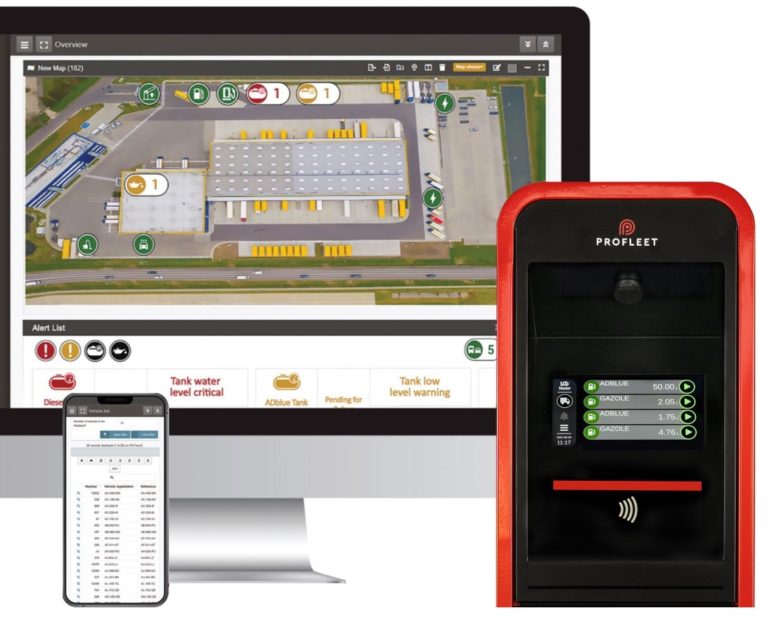 Profleet LOGmaster – depot management made easy
As the world moves towards a more sustainable future, many commercial fleets have already started to shift to greener, cleaner energy sources and need a depot management system that is able to make this important transition with them.
Profleet's LOGmaster, the successor to the DiaLOG fuel management system, facilitates smarter depot control for fleet managers,  by providing a comprehensive, centralised overview of all of the equipment on site. LOGmaster improves operational efficiency and streamlines business processes, resulting in faster throughput of the fleet and increased productivity across the site.
LOGmaster connects to any make or model of equipment on site (regardless of brand), catering to traditional fossil fuels and new energies, including gas, hydrogen and electricity, paving the way for future development and growth.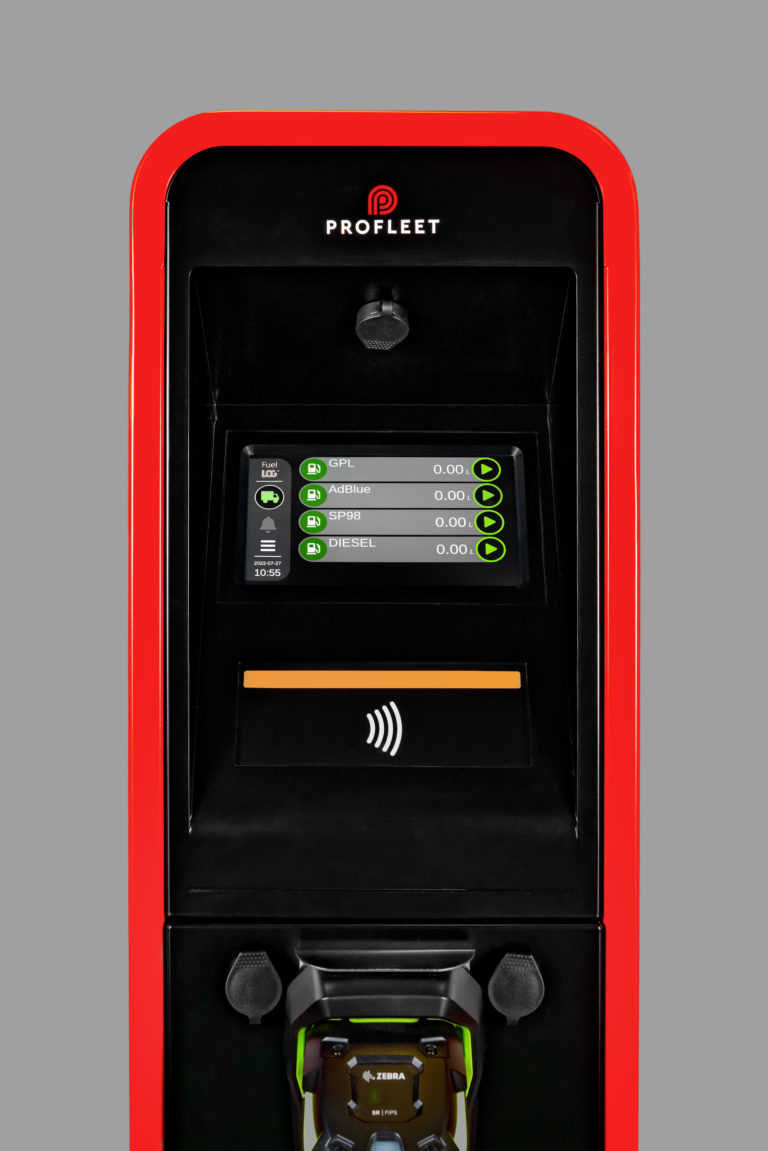 Site operators can choose to store data on their own network or in the cloud (without storage fees) and change the connection at any time. If there is a network outage, LOGmaster's replication process ensures operations will continue across the remaining sites until the connection is restored, without incurring data loss.
LOGmaster's sleek terminal, with its advanced touchscreen display, allows for seamless and swift customer interaction. The contemporary design is very easy on the eye, and its compact nature means it will suit any scale of operation. Both the standalone model and the wall box are manufactured with an anti-corrosion coating on every panel to ensure its durability, even in the harshest conditions.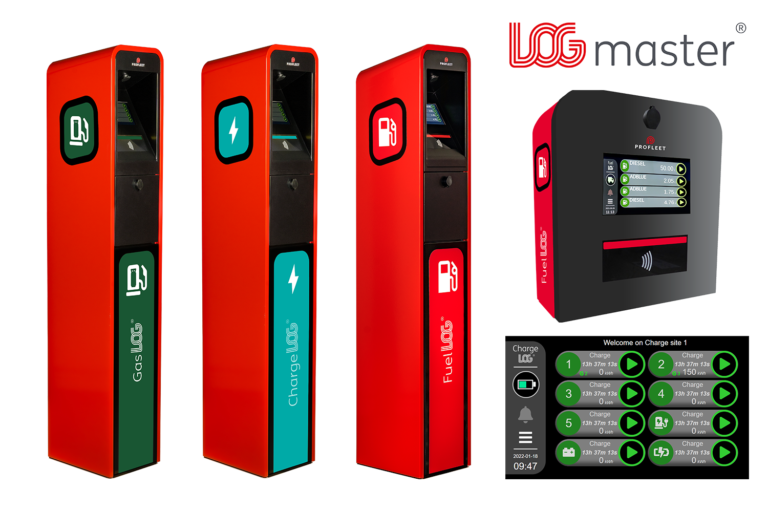 GasLOG
Control the dispensation of compressed natural gas (CNG), liquefied natural gas (LNG) or hydrogen in a reliable way, even when fuelling takes place overnight. Advanced settings such as quantities and low flow rate deactivation, allow stable and safe operations.
ChargeLOG
Straightforward monitoring of a site's EV charging operations, offering all of the required functionalities, while having the freedom to connect multiple charger brands, giving site operators complete control.

FuelLOG
FuelLOG centralises real-time data received from the storage tank, dispenser and automatic tank gauge (ATM) to enable fleet managers to track and control fuel and AdBlue usage. Operators are able to gain an understanding of their fuelling costs, by viewing a detailed breakdown of fuel stock consumption by driver, vehicle and site. The system is also able to highlight potential areas of concern, such as a sudden drop in fuel level and suspicious transactions. Being able to monitor fuel movement in this way can help managers achieve a higher level of efficiency and subsequently save costs.