HSSE  (Health, Safety, Security, Environment) je temeljni dio našeg poslovanja. Naši timovi za upravljanje na svim razinama izravno su uključeni u razvoj ciljeva HSSE na pojedinačnoj i organizacijskoj razini. Koristimo zajednički skup pravila, smjernica i alata za izvještavanje da bismo osigurali visoku razinu profesionalizma i pridržavanja lokalnih i globalnih standarda bez obzira gdje djelujemo. Imamo strogu politiku odabira i programe obuke za sve naše izvođače. Naš cilj za "nula nezgoda" ima za cilj osigurati sigurnije okruženje za naše osoblje, klijente i njihove krajnje korisnike.
Nagrade
Safety Innovation from Shell in France
BP Europa SE Safety Award for outstanding safety performance in Germany
Tiger Performance Award, a Safety Trophy from ESSO in Benelux, Austria, France, Germany and Tunisia
Mobility Trophy from Informatique for the roll-out of PDAs to our maintenance technicians in France
Security award from BP for French construction services
Security Network Challenge Trophy (Trophée Challenge Sécurité Réseau) from Total in France
Award from the Ministry of Employment in Spain for achievements in the field of HSSE
Tokheim Iberica award from Repsol for Innovative Initiatives in the field of HSSE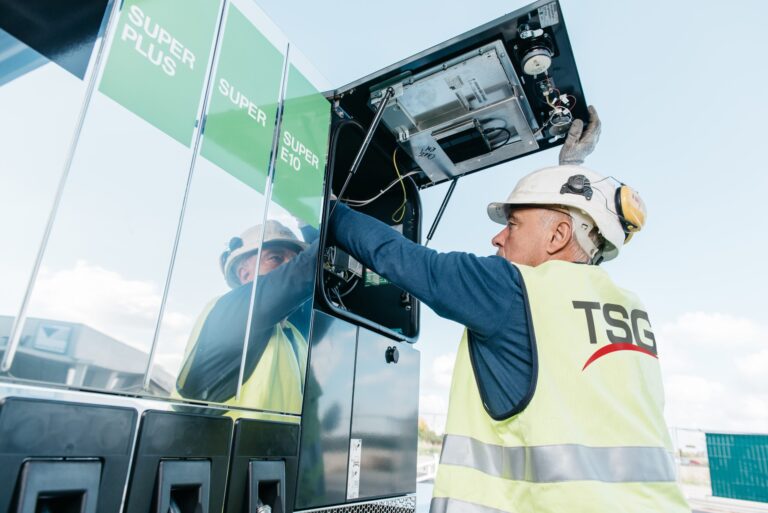 HSSE Best-practice
Naši globalni i lokalni HSSE timovi usko surađuju kako bi podijelili najbolje prakse, proaktivne sigurnosne inicijative i "pouke" iz nesreća, incidenata i near-miss izvješća . Sve je to od vitalnog značaja za postizanje cilja da se svi vrate doma sigurni i zdravi.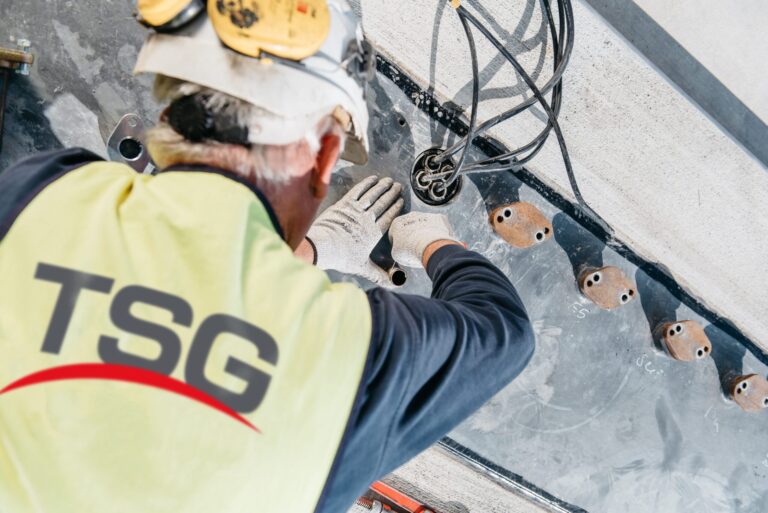 Nula nezgoda, nula kompromisa
Naša kultura sigurnosti ugrađena je u sve naše odjele. Na temelju strateškog cilja tvrtke "Nula nezgoda", TSG filozofija je da nijedna nesreća nije prihvatljiva, te da su istraga, osnovni uzrok i saznanja iz nesreće u središtu pozitivnih promjena. Naša HSSE zajednica osigurava da se ovo vjerovanje koristi za razumijevanje i razmjenu važnih sigurnosnih informacija.
Zajednički ciljevi. Zajedničko izvještavanje
Near-miss izvještavanje je u središtu našeg proaktivnog pristupa upravljanja sigurnošću, a zaposlenici podnose izvješća  propustima i potencijalnim opasnostima. Ova izvješća dijele se s našim kupcima kako bi mogli poduzeti korake za otklanjanje kvarova u vlastitim prostorijama, a također se interno prijavljuju radi evidentiranja i analize. Proširenjem upotrebe i sposobnosti naše baze podataka nam je omogućilo da se lokalnim izvješćima brzo pristupi, preuzmu i podnesu klijentima. To omogućava bolju analizu trendova i potiče globalno djelovanje na uobičajena pitanja.