The Tokheim dispenser family
Benefit from top-of-the-range modularity and versatility with a wide range of configuration possibilities and options to meet specific requirements and a broad range of applications.
Based on engineering excellence and decades of hydraulic innovation, Tokheim dispensers deliver reliable operation with enhanced features to improve the user experience.
Engineered with electronically calibrated meter technology and assembled with field-proven components and quality materials in a robust framework, these dispensers are built to last.
Proven time and time again to have less downtime and fewer maintenance interventions, Quantium™ dispensers offer fuel retailers peace of mind and the lowest total cost of ownership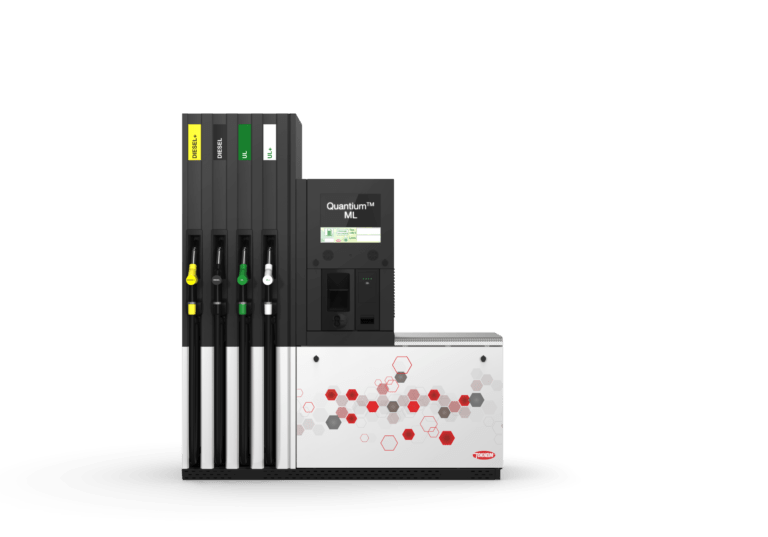 Media Option
The Quantium™ ML fuel dispenser comes with a larger head as standard across the range, allowing customers to easily upgrade from the typical LCD display to VGA media display. Unlocking the power of media to boost sales on the forecourt and in the store has never been easier.
T-Media is a feature-rich, cloud-based media content solution that allows the use of images, videos, or both to create dynamic promotional advertising to engage customers during the refuelling process.
Benefits:
Full colour 17″ high-definition display screen
Playback of video sequences and pictures
Advanced speaker technology
Promotion of services and products to a captive audience
Vapour Recovery
Not all vapour recovery solutions are the same: they vary in accuracy, reliability and power consumption. The technology they are built on also varies greatly. Tokheim is a leading specialist in the field of vapour recovery (VR). Its portfolio of electronic VR solutions is widely regarded as the most accurate, reliable and cost-effective products on the market today.