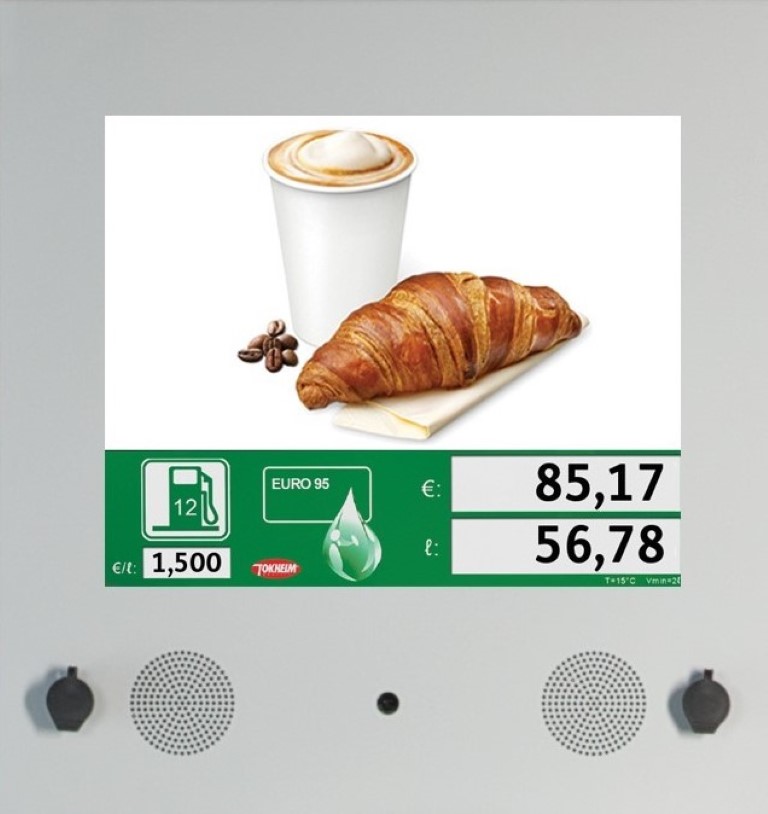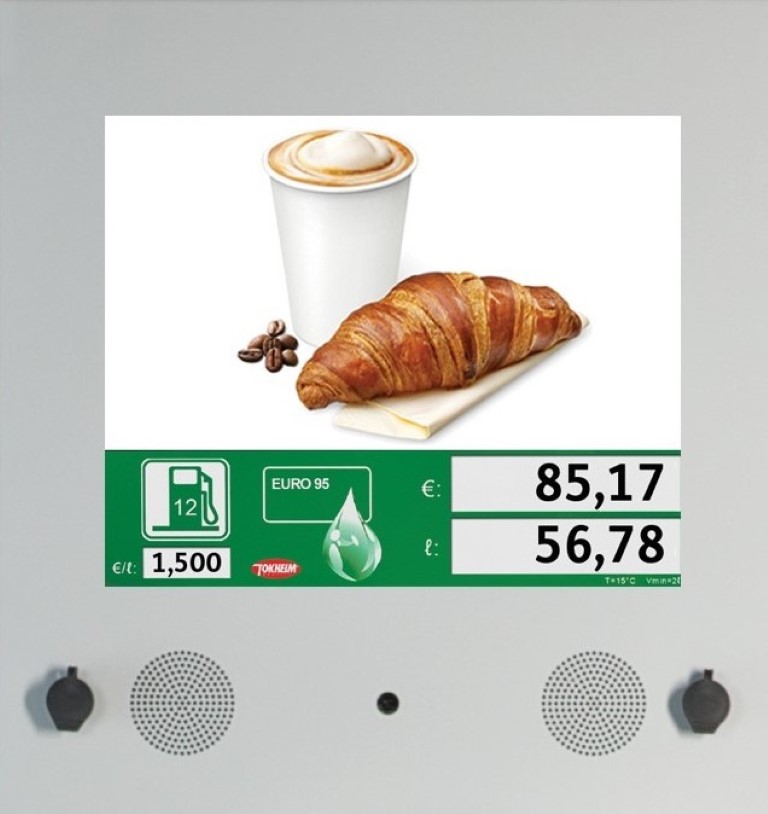 Hardware: one focus point with TQC-VGA
TQC VGA's all-in-one media screen and highly intelligent calculator is the most effective way of delivering media to a captive audience. Unlike other current dispenser-integrated media options, TQC-VGA delivers all information through one dedicated screen. What's more, at 17 inches, it is the largest integrated screen in the industry. The powerful display stimulates customers to increase their average spend through impulse purchases, as well as through additional services, such as car washes. What sets T-Media apart is its 'event-driven' advertising – you can run targeted media at different stages of the customer's refuelling process.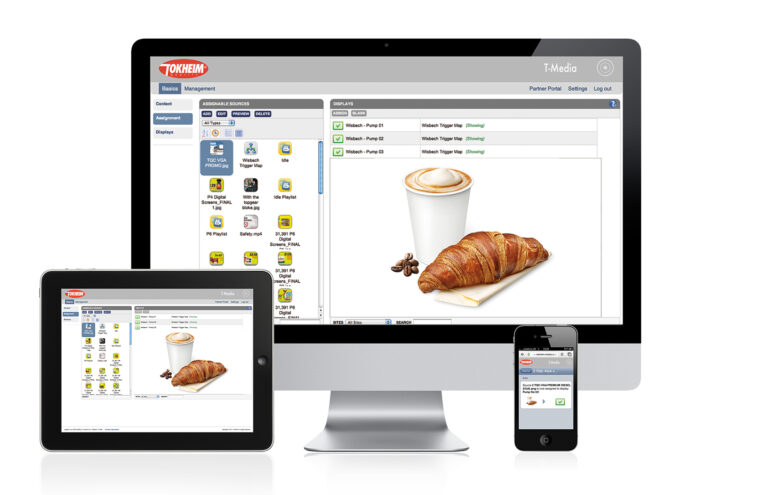 T-Media: add, schedule, play!
With T-Media, you have an online application that allows you to organise and play media on your dispensers. It is completely web-based, so no software needs to be installed locally at the station. With T-Media, you add content to a playlist, schedule when you want it to run, and let it play to bring your forecourt to life. All of this can be done remotely, at any time and from anywhere in the world.