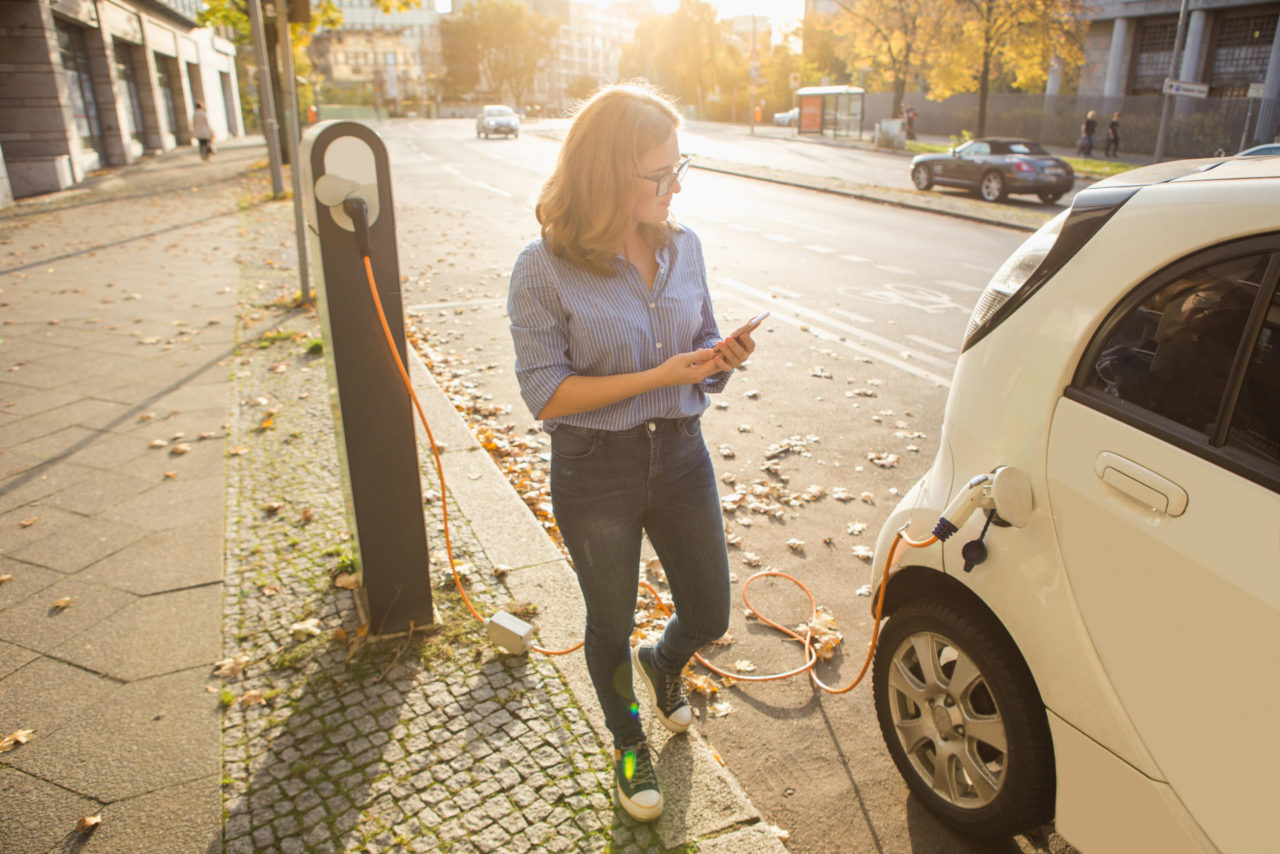 Should you enable workplace charging for your business? The adoption of electric vehicles in Ireland is growing substantially. In the last year sales of electric vehicles have increased substantially, with EVs, plug-in hybrids, and hybrids now having a combined market share of 44.63%. Additionally, the Government is aiming to have all new vehicles sold in Ireland to be zero emission by 2030. This means that many people are now considering converting to EV to commit to a more sustainable future.
With this in mind, it is important for employers to adapt their infrastructure to suit their employees who are making the switch to electric vehicles or will be in the coming years. This is why it makes sense for your company to invest in EV solutions for the benefit of not only your employees but the company as a whole.
The installation of EV charging infrastructure within your company has many benefits such as improving employee satisfaction, Accelerated Capital Allowance Tax incentive eligibility, improved sustainability practices and enhanced brand reputation. However, setting up charging infrastructure in the workplace can seem daunting. Choosing the right charger and installer for your needs, and setting up a charging plan and policy can feel like a lot to take on. That's why we have written this short guide on how you can enable EV charging within your workplace.
1) Get all stakeholders on board
The first step that needs to be taken when choosing to invest in EV charging within the workplace is checking the level of interest your employees may have. Begin by asking questions such as: How many employees drive EVs, how many chargers will you need and where is best to place them. An efficient way to do this is by creating a survey to be sent out to all employees.
Additionally, it's important to recognise any potential challenges or pitfalls from the get-go. Check in with your workplace's utility provider, electrical contractor or maintenance manager, as well as any other relevant stakeholders, such as landlords, directors, suppliers and shareholders in the company or building. Ensuring everyone is on board with the decision will allow for the project  to run smoothly.
2) Choose the right charger for your workplace
Choosing the right charger for your workplace can prove to be a challenge, especially if you're not aware of the differences and benefits of various EV chargers. The right charger for your workplace depends on your specific situation, how many chargers you want to install, your budget and your brand.
The main factors you will want to consider are: Health and Safety (declarations), Compatibility and Technology level. There are two main types of EV chargers: AC and DC. AC chargers are usually slower chargers, charging the battery at a slower, but steadier pace. DC chargers are the most common fast chargers. They are ideal for employees who visit the workplace for short periods such as sales or maintenance staff. Within workplace environments, AC chargers are most commonly used as EV drivers can charge their car for about 8 hours or more. You will also have to consider that the EV charger solution you need should be scalable so that you can easily add more chargers in the future as the EV fleet expands over time. A load management system may also be required to optimise the use of available power on the site without increasing your MIC. A back-office system can provide authentication, reporting and payment options should these features be needed now or in the future.
3) Get familiar with the costs and grants involved in workplace charging
The Sustainable Energy Authority of Ireland (SEAI) has a number of electric vehicle (EV) grants which are currently being offered. Their grants are helping to make it more affordable than ever to switch to an EV. As already mentioned, businesses can avail of the Accelerated Capital Allowance (ACA) tax incentive for energy-saving equipment. This incentive allows local businesses to deduct the full cost of the equipment from their profits in the year of purchase. As a result, the reduction in tax paid by the organisation in that year is currently 12.5% of the value of capital expenditure. All other grants available for those looking to switch to EV can be found here.
4) Hire an experienced and certified installer
Your employees' safety is of the utmost importance, so it is vital to invest in a qualified and experienced installer. You'll be guaranteed to adhere to national regulations, which will provide you peace of mind. A reputable installation company should provide you with a certificate that you can keep for future maintenance issues or insurance payments. Here at TSG, we specialise in EV charger installation and maintenance. As a European leader in implementing and maintaining EV charging infrastructure, TSG can be a valued partner for your business. We not only find the best electric car charging solution for your business needs but also offer end-to-end project management covering every aspect of the installation process including Civil and Electrical works.
5) Set up a workplace charging policy
When installing EV chargers within the workplace it is important to create a workplace charging policy to ensure all employees are able to use the chargers correctly. A suitable charging policy should include:
Information on how to use the chargers and technology
Charging etiquette and rules
A clear payment structure for charging
FAQs
Contact details
EV chargers have the ability to put your business on the map. By appealing to eco-conscious people, electric vehicle infrastructure can attract new employees, customers and more revenue. It will also encourage employees to purchase EVs as they have a place to charge at work.
As a business owner, you can encourage the widespread adoption of EVs by expanding the number of charging stations available. Increasing the number of easily accessible chargers can assist individuals to convert to the use of electric vehicles, as range anxiety continues to be a deterrent for many people contemplating an EV.
TSG Charge can help you make your business more sustainable. Get in contact with us today to see how we can help you.