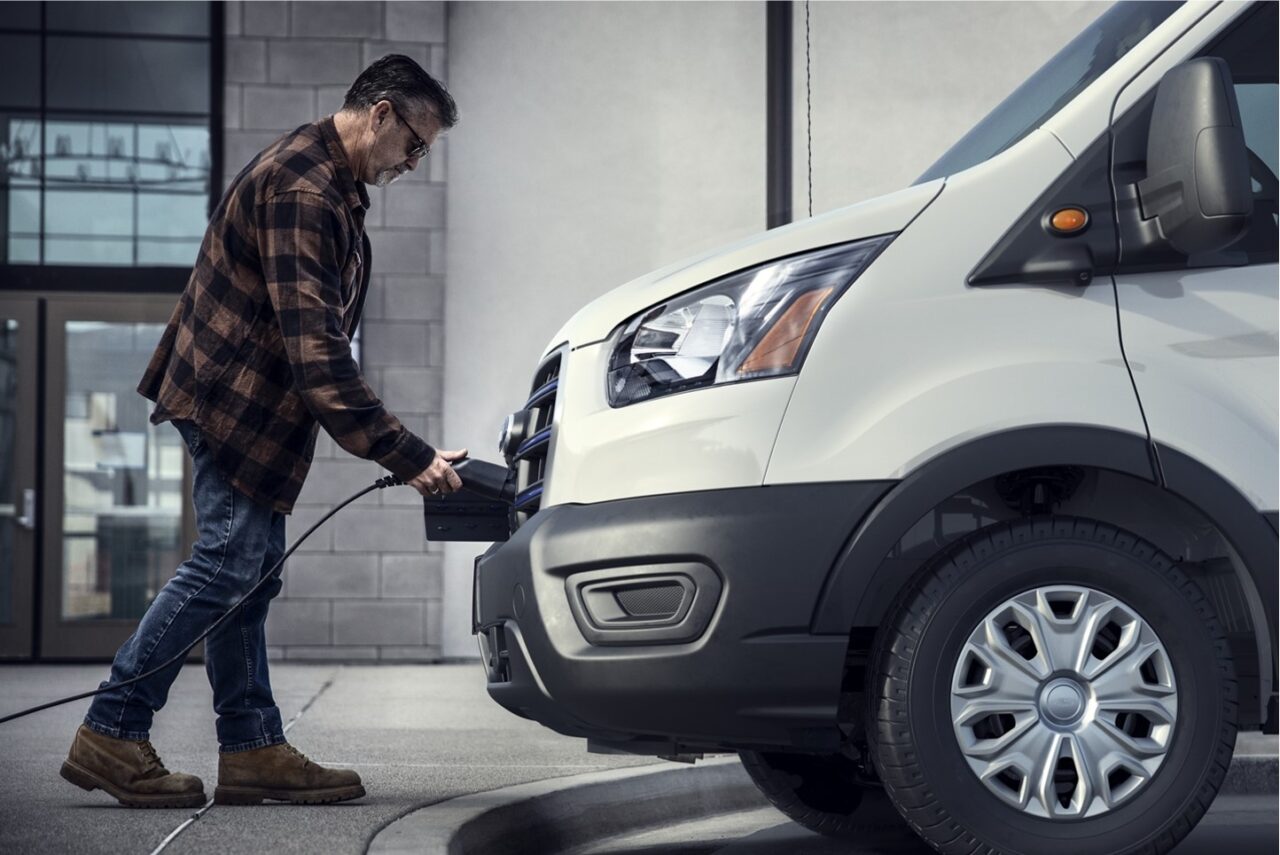 TSG is proud to support Ford to design, deploy, install and maintain charging infrastructure for Ford's E-Transit fleet customers all across Europe.
TSG, the European leader in technical services for responsible mobility solutions, has been selected by Ford as its depot charging deployment partner in Europe.
With their Pan European implantations and their unequally skilled technicians, TSG's teams are enabling the expansion of EV charging infrastructures for large and international clients.
As Ford's Transit, Europe's most popular van, becomes electrified TSG has been chosen to be the deployment company that will ensure that Ford's customers can transition smoothly to an electric fleet, offering an integrated Depot Charging Solution specifically adapted to their Ford E-Transit Fleet. TSG's role will be to design, deploy, install and maintain the charging infrastructure for Ford's customers across Europe. A significant number of charging stations will be installed across Europe, starting in 2022.
Through this contract with an E-Van OEM (Original Equipment Manufacturer) on the fleet segment, TSG is proud to bring its expertise and contribute to an unique project on the market to provide fleet customers with an integrated Depot charging solution.
"Mobility is being disrupted. TSG is embarking on this transformation, thanks to our uniquely skilled technicians and exclusive geographic reach, enabling us to support a major OEM, Ford, in their EV strategy in Europe." — Jean-Marc Bianchi, CEO of TSG.