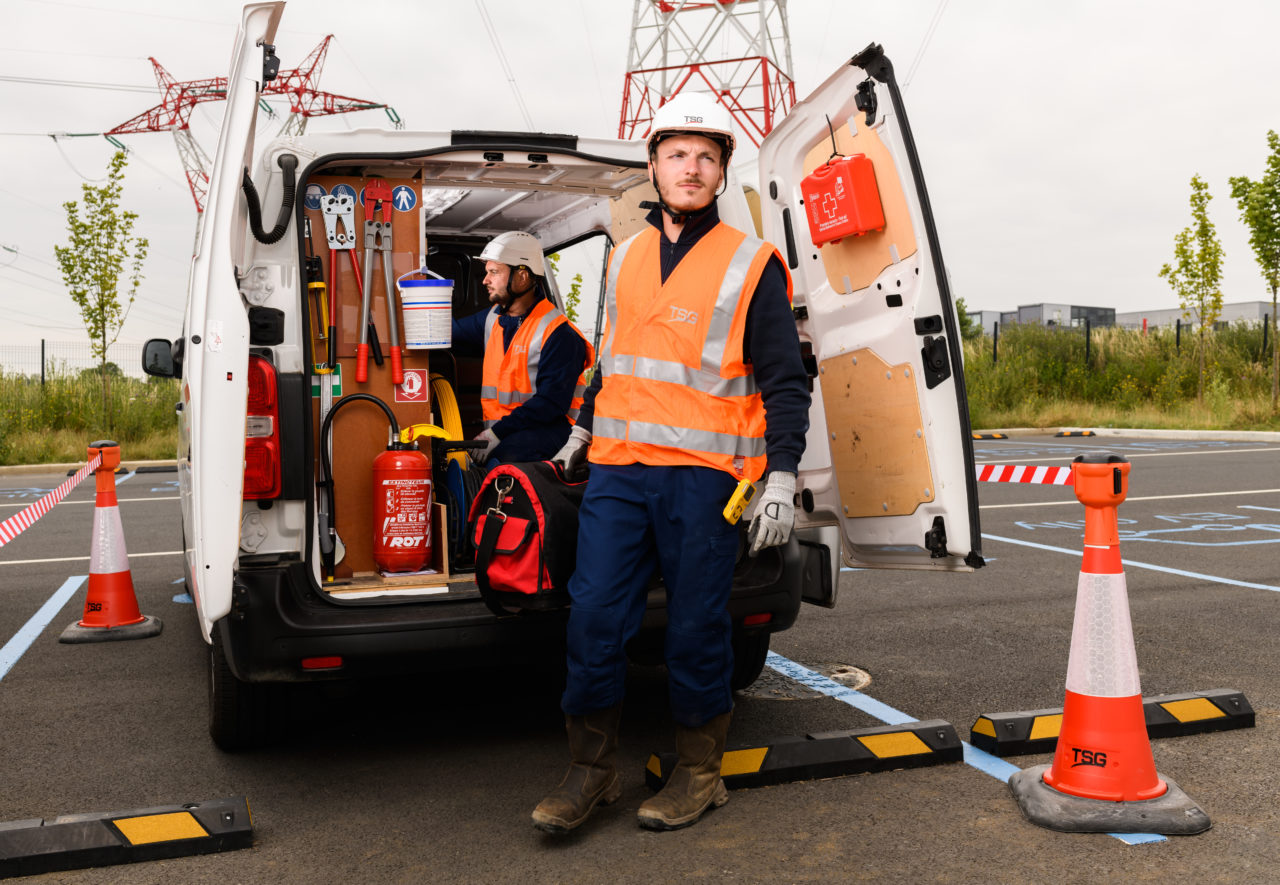 This operation follows 10 other recent acquisitions in electrical services in Europe (Italy, Denmark, the United Kingdom, Spain, Belgium, the Netherlands, and Italy) where TSG intends to further strengthen its positions to better meet its customers' growing needs.
TSG is pleased to announce the acquisition of WERNER STUHR GmbH, a company specialized in electrical services based in Lübeck-Krummesse (Northern Germany).
WERNER STUHR is specialized in broadband installation including civil engineering, traditional electrical installations, and e-mobility. They are also involved in the E-Highway project in Northern Germany.
WERNER STUHR generates 20 million € of turnover relying on 130 employees with a solid electrical expertise that will reinforce TSG Germany's electrical workforce and benefit to its customers.
With this acquisition, TSG is closing its 10th acquisition in electric mobility and accelerates its development in new energy for mobility where electricity is playing a major role. TSG confirms it strong willingness to comfort its leading position on technical services for electric mobility in Europe and accelerates the implementation of its strategy to enable the responsible mobility transition by developing new energy for mobility, quality infrastructures and to offer a one-stop shop for innovative energy & retail solutions.
TSG is a key player in helping its customers towards their energy transition for responsible mobility. The group wishes to pursue its strategy by relying on its strong entrepreneurial culture and its European leadership.
"TSG is rapidly pursuing it strategic transformation where external growth is playing an accelerator role.  WERNER STUHR is nicely complementing both our geographical footprint and our needs for highly skilled technicians in Germany, with the global objective to always better support our customers in their energy transition to responsible mobility. On behalf of the whole TSG Group, I wish a warm welcome to Hans-Joachim Bülk, WERNER STUHR's CEO and to his entire team" – says Jean-Marc Bianchi, Chairman and CEO.