Our Charge team at TSG Netherlands delivered a solution with Kempower for the world's largest fast-charging plaza for electric trucks and off-highway vehicles. The Watthub has been officially inaugurated in Geldermalsen, in the Netherlands, with the presence of the Dutch King Willem-Alexander.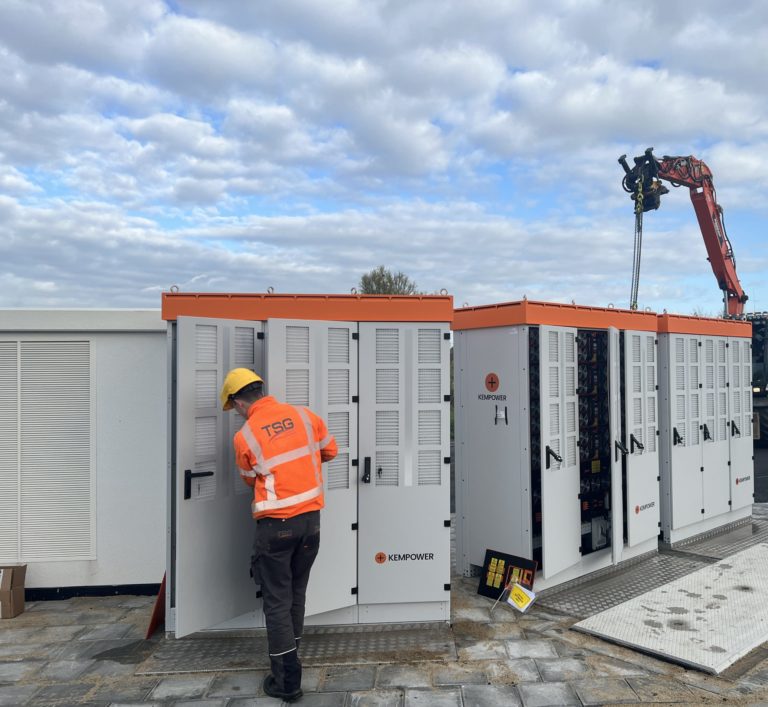 The Watthub project in numbers 
TSG Netherlands designed and built the WattHub electric charging hub, which included supplying and installing 36 Kempower chargers and six 600 kW transformer stations. TSG also handled all associated electrical work at the site, which runs exclusively on wind and solar energy.
With a total capacity of 3.6 MW, the realisation of WattHub represents a significant step in the construction industry's transition to renewable energy technologies that produce zero emissions.
The 36 Kempower Satellites chargers are controlled in groups of six and provide between 25 and 400 kW of maximum charging power. This is the fastest charging speed available in the entire country.
Geldermalsen is strategically located between the city of Rotterdam, the second largest in the country, and the highway to Germany, making it an ideal stop for electric truck drivers in the coming years.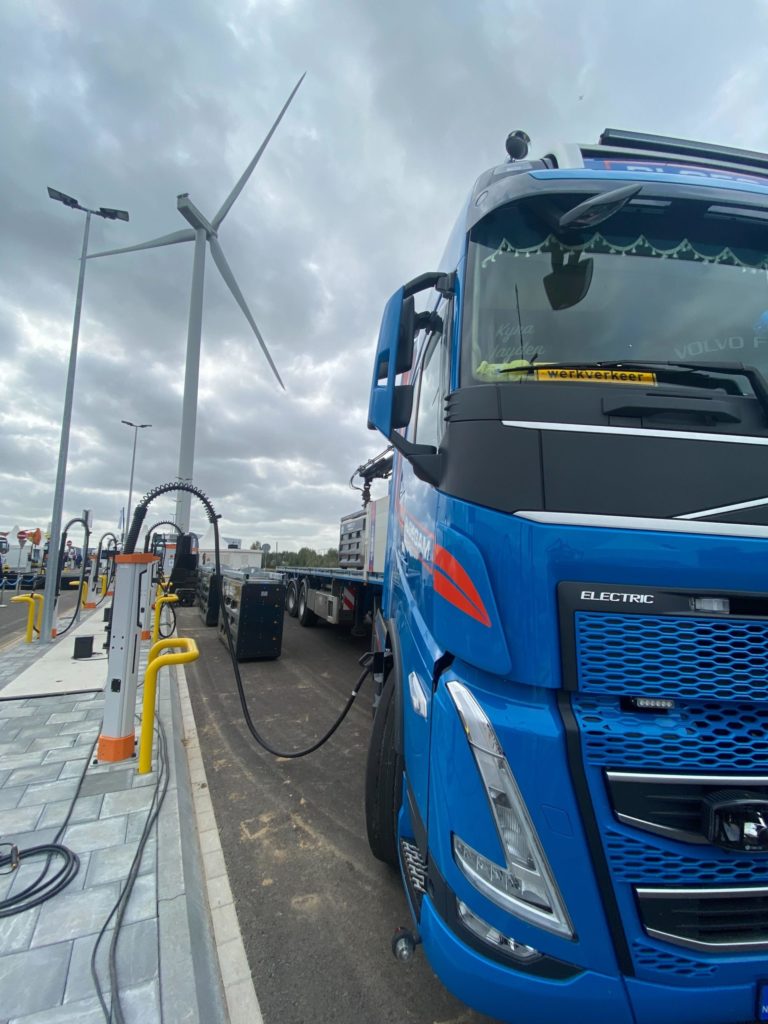 Kempower has also provided its Kempower ChargEye Depot Master charge management software for the WattHub charging hub. It is a cloud-based system that provides secure charging monitoring and management, minimizes electricity costs for charging, and dynamically distributes power to the chargers, eliminating the risk of overloading.
"We are pleased that WattHub is now open and accessible to Dutch electric vehicle drivers, and that its impressive charging capacity is being fully utilized. The charging hub has already played a key role in the electrification of fleets and heavy construction equipment in the region and has provided a solution for the previous defect sufficient infrastructure for charging electric trucks," said Kempower CEO Tomi Ristimäki.
Tommy van der Sluijs, EV Business Development Manager at TSG Netherlands adds: "The construction of the first WattHub location is a great achievement that we have completed together with Kempower. We are very proud to share our decades of experience in being able to use e-mobility to contribute to zero emissions in construction projects and charging heavy equipment."
Watch Tommy and Han Dix, Kempower's Head of Sales for Benelux, commenting the project further:
About TSG
TSG is the European leader in technical services for responsible mobility solutions, and contributes its expertise in all areas of energy, providing equipment, construction, maintenance and other services. The activities in which we specialize can be divided into 8 categories, all of which we provide turnkey solutions:
TSG Charge: advice, supplier, installer and maintenance for electric charging station projects
TSG Wash: partner for the construction, installation and maintenance of car wash installations
TSG Systems: developers of fully integrated payment solutions
TSG Fleet: fleet (registration) solutions for refuelling, washing and electric vehicle charging
TSG Retail: retail Turnkey solutions for commercial filling stations
TSG Gas: construction and maintenance of gas technical installations for refuelling vehicles (including CNG, LNG and LPG)
TSG Technics: partner for all technologies in buildings, including electricity, plumbing and HVAC
TSG Solar: partner for the construction, installation and maintenance in sustainable photovoltaic systems
About Kempower
We design and produce reliable and user-friendly DC fast charging solutions for electric vehicles. Our vision is to create the world's most sought-after EV charging solutions for everyone, everywhere. Our product development and production are based in Finland, with the majority of our materials and components sourced locally. We focus on all areas of e-mobility, from electric cars, trucks and buses to machinery and marine. Our modular and scalable charging system and best-in-class software are designed by EV drivers for EV drivers, which is the best user experience for our customers around the world. Kempower is listed on the Nasdaq First North Growth Market Finland.