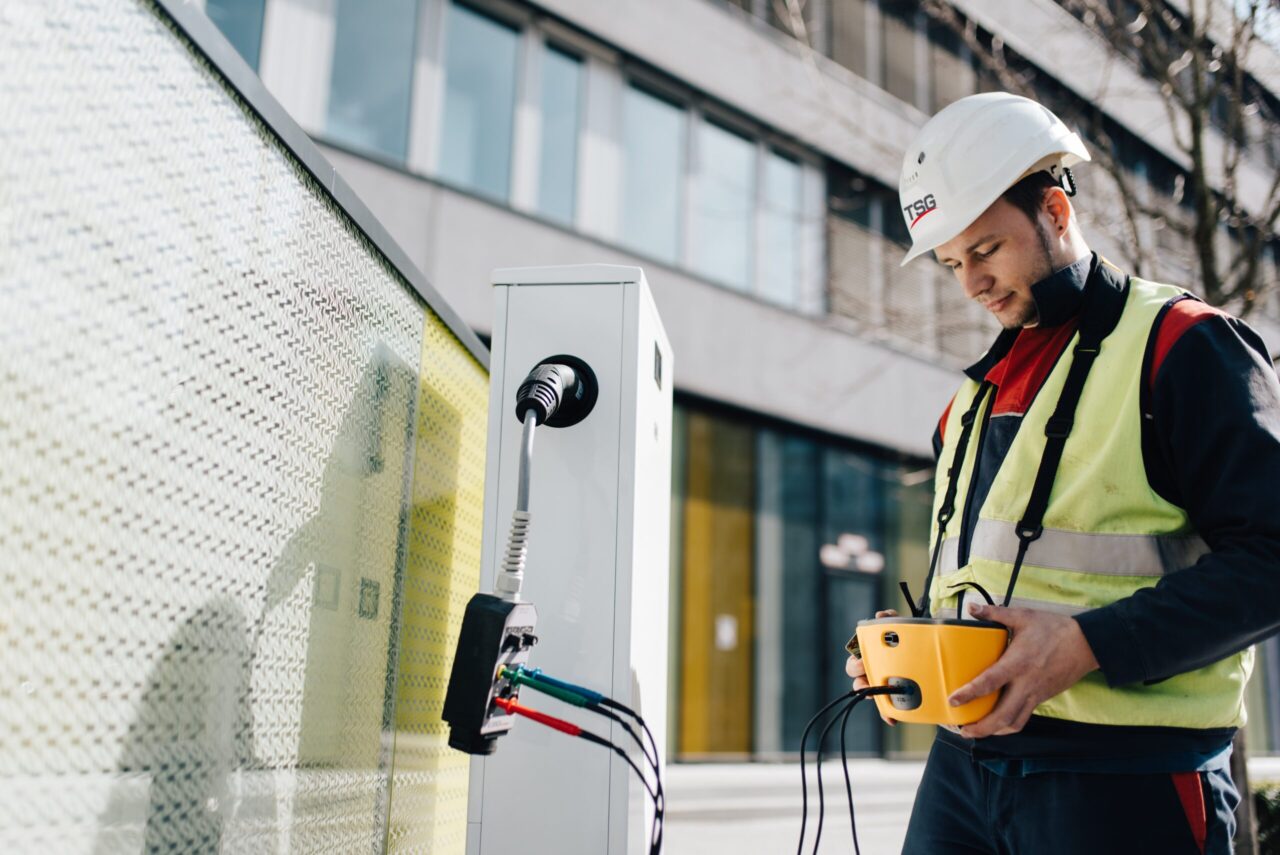 TSG accelerates its development and marks its ambition!
Le Plessis-Robinson, February 28th 2022 — TSG, the European leader in technical services for responsible mobility solutions, announces the acquisition of UCP Choice Ltd, a key player in the deployment of electric vehicle (EV) fast-charging sites across the UK, and an approved specialist in grid connections. This acquisition, the 10th in 10 months in Europe, demonstrates the importance of external growth in the TSG Group's global and ambitious development strategy, in addition to solid organic growth.
TSG significantly strengthens its position in the electric vehicle market
TSG, the European leader in the design, construction, and maintenance of all types of energy distribution infrastructure for mobility, has developed strongly in the fast-growing market of charging stations for EVs, with nearly 25,000 stations installed to date in Europe. The group wishes to continue its development in this market and strengthen its leadership by integrating new skills and in particular technicians (electricians) throughout Europe.
With the acquisition of UCP Choice Ltd in the United Kingdom, TSG integrates solid know-how in the design and installation of fast-charging stations for electric vehicles with all the necessary accreditations to carry out work on the national electricity network. This development follows four other recent acquisitions in the electrical sector: in Italy with CD Elettrica (December), in Denmark with MB El-Services (June) and Ryomgard (October), and in the UK with DRB (November).
With more than 400 certified technicians, TSG is continuing its strong growth in providing technical services for EV charging infrastructure, across all types of public and private customers: local authorities, businesses, service station networks, logistics companies and all types of vehicle fleet operators/users.
10 acquisitions in 10 months in responsible mobility
In addition to its developments in the electric vehicle segment, TSG has also acquired S2D in France (November), Gasodata in Portugal (November), Wegner in Germany (June), SITIM in Croatia (April) and Prime Fuelling in the United Kingdom (July). These acquisitions will strengthen its position as the leader in Europe and will broaden its service offering towards its customers.
The group is pursuing an ambitious development strategy with the aim of supporting its customers in their transition to responsible mobility. These external growth operations reinforce the skills of TSG's teams and meet the growing needs in the various responsible mobility solutions: EV charging infrastructure, compressed or liquefied natural gas (CNG/LNG), hydrogen, fuel/biofuel.
These 10 acquisitions have made it possible to TSG to integrate nearly 400 new employees and increase our annual turnover of nearly €50 million.
A strong ambition – Objective to integrate more than 100 M€ of turnover through new acquisitions in the coming years!
TSG is a major player in the consolidation of the technical services sector for mobility. The group wishes to pursue its strategy by relying on its strong entrepreneurial culture and its European leadership – presence in 30 countries, more than 700 M€ of annual turnover, 4,500 employees.
"External growth is at the heart of our development strategy. These first 10 acquisitions are proof of this; we want to accelerate with new acquisitions of a significant size with the clear objective of integrating more than 100 M€ of turnover through external growth in the coming years. With its pan-European organization and its various integrated areas of expertise, TSG must meet the strong demand of its customers by offering a comprehensive suite of energy solutions for new mobility. The group has many development projects across Europe; the best opportunities in a spirit of win-win partnership to consolidate our market share and increase our added value for our customers in the ambitious context of the energy transition" – says Jean-Marc Bianchi, Chairman and CEO.