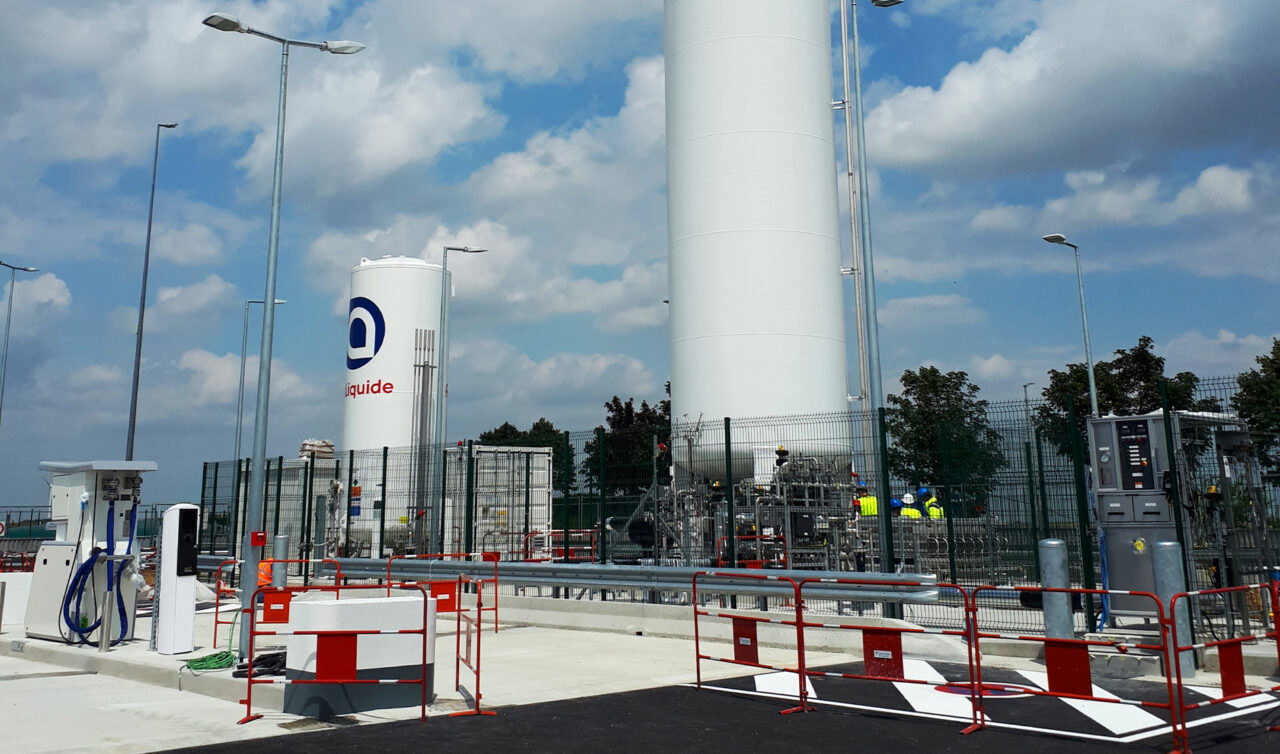 A long-lasting collaboration between Cryostar and TSG has just been solidified by the signature of a European partnership contract.
"The last ten projects we worked on together have given rise to a beautiful synergy between our two companies. As a result, we have decided to make our collaboration official by signing a partnership contract," Philippe Heisch, Head of Sales for LNG Solutions, said.
Two specialized companies serving the same customer base
Cryostar is an expert in rotating machines and cryogenic solutions for the natural gas industry, with more than 200 LNG/LCNG vehicle filling stations installed all over the globe. TSG provides installation, maintenance, and other services to fueling stations in both the public and the private sectors.
This collaboration will help us achieve a common goal of being able to offer our clients a wider range of services. "We will be combining Cryostar and TSG's expertise to support our clients in their station construction projects, as well as the technical exploitation, service, and maintenance of those stations. Our clients will be able to rely on our experience and collaboration to ensure their projects go according to plan," Philippe Heisch stated. The contract, which was signed in November 2021, encompasses the future construction of multiple stations in Europe.
Bertrand Leroy, the director of the Gas sector at TSG, said, "This partnership with CRYOSTAR will allow us to build on our current offer for LNG stations in Europe. This validation of our shared goals will enable TSG to sell our clients CRYOSTAR machinery, as well as offering installation and preventive and curative maintenance services for said machines to provide optimal uptime, to the benefit of our shared customer base."
Cryostar and TSG in a few key figures:
About TSG
TSG, the European Leader in Technical Services for Sustainable Mobility Solutions, is a major actor in the energy transition for mobility. With its an unparalleled presence in 30 countries around the world, TSG designs, builds, and maintains a wide range of energy distribution infrastructures for the mobility industry, such as electric vehicle charging stations, LPG, LNG, hydrogen, and distribution networks for both traditional fuels and biofuels.
TSG offers turnkey products (equipment, project management, maintenance services, payment solutions, and digital management systems) with innovative energy and business solutions.  TSG serves all types of public and private clients, from local collectivities and public fuel distribution networks to private company fleets.
TSG has more than 4500 employees and had a revenue of 700M€ in 2020. TSG's technicians have unique skills and recognized expertise in all the new energies relevant to the mobility sector (electric vehicle charging stations, hydrogen, biofuel, and natural gas) as well as the associated payment solutions and systems.
TSG is a private company, owned by its management and the entrepreneurial investment fund HLD.
About Cryostar
Cryostar was founded in 1966. Our revenue, as of December 2020, was 359M€. Exports accounted for 98% of said revenue. As of December 2020, we had 751 employees—640 in France and 111 in our Business Centers situated on every continent.
As an expert in rotating machines and cryogenic solutions for medical and industrial gas, natural gas, hydrogen, and clean energy applications, Cryostar offers a complete range of cryogenic pumps, LNG/LCNG fueling stations, air gases cylinders filling stations, turbo expanders, natural gas liquefaction units for on ships and on land, boil off gas compressors, and LNG vaporizers.
Cryostar partners with the largest industrial and natural gas distribution and production companies in the world and offers wide-reaching customer service, thanks to its numerous subsidiaries located in Brazil, China, India, Singapore, Russia, the United Kingdom, and the United States.