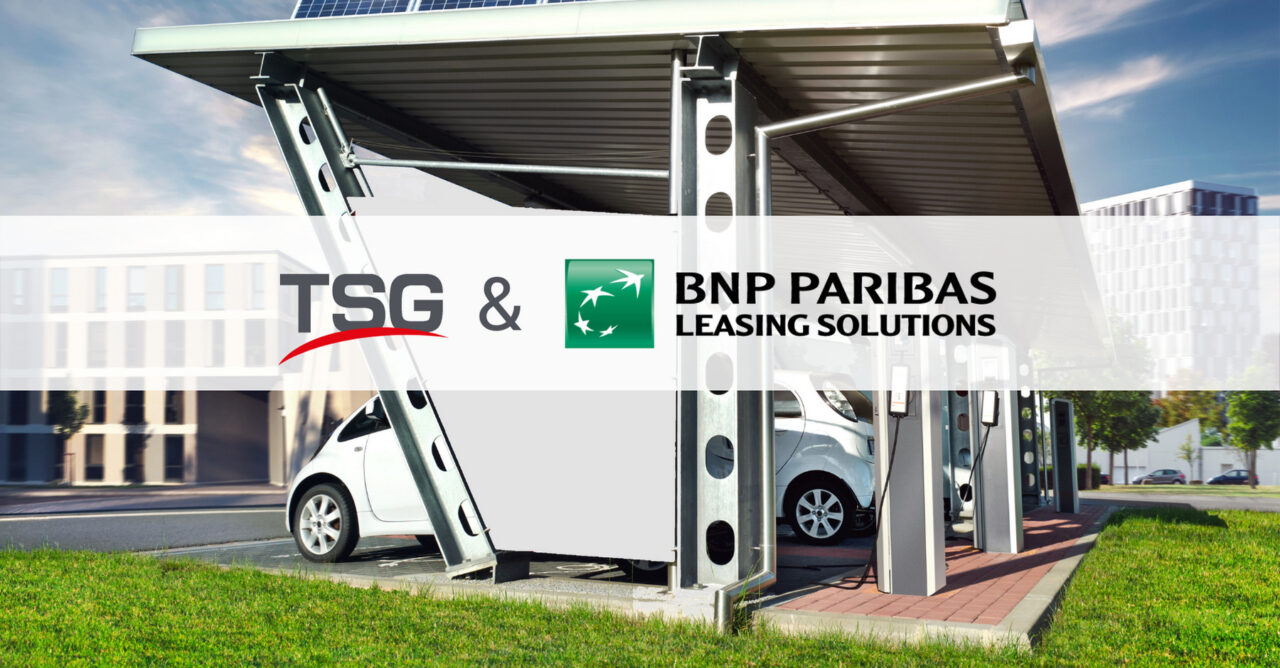 TSG and BNP Paribas Leasing Solutions have signed a partnership to deliver financial and technical solutions to support their customers' needs in terms of energy transition
TSG will distribute its complete range of solutions, while BNP Paribas Leasing Solutions will offer finance solutions that answer each client's needs.
This partnership will be effective on the whole European market, in the countries where both companies operate.
European Leader in Technical Services for Responsible Mobility Solutions, TSG, offers companies a full range of energy transition solutions encompassing notably Electrical Vehicle Charging as well as Solar local generation solutions and hydrogen infrastructures. Thanks to its network of 2.900 highly skilled technicians and experts based in 30 countries in Europe, TSG guarantees a high quality of execution, with a constant focus on reliability from design, sourcing, installation to daily operations and maintenance.
With this alliance with BNP Paribas Leasing Solutions, TSG will be able to offer a finance solution adapted to their B to B customers who often struggle to finance their equipment investments. This finance scheme – consisting of a regular fee to access the infrastructure and equipment – will allow companies to develop sustainably while preserving their cashflow.
 "The partnership with BNP Paribas Leasing Solutions marks a further step in TSG's development strategy, offering global responsible mobility solutions and sustainable energy infrastructures for all business customers. Together with BNP Paribas Leasing Solutions, TSG is now offering its customers across Europe a turnkey solution covering both technical and financial aspects.  We are convinced that it will bring a true added value to our customers in accelerating their energy transition by facilitating investment in new infrastructures for energy for mobility.", declares Jean-Marc BIANCHI, Chairman and CEO of the TSG Group.
"Supporting companies' transition towards more sustainable or cleaner sources of energy is at the heart of BNP Paribas Leasing Solutions' corporate engagement. That is why we are looking forward to supporting TSG's customers energy transition by helping them access innovative and sustainable equipment", adds Isabelle Loc, CEO of BNP Paribas Leasing Solutions.