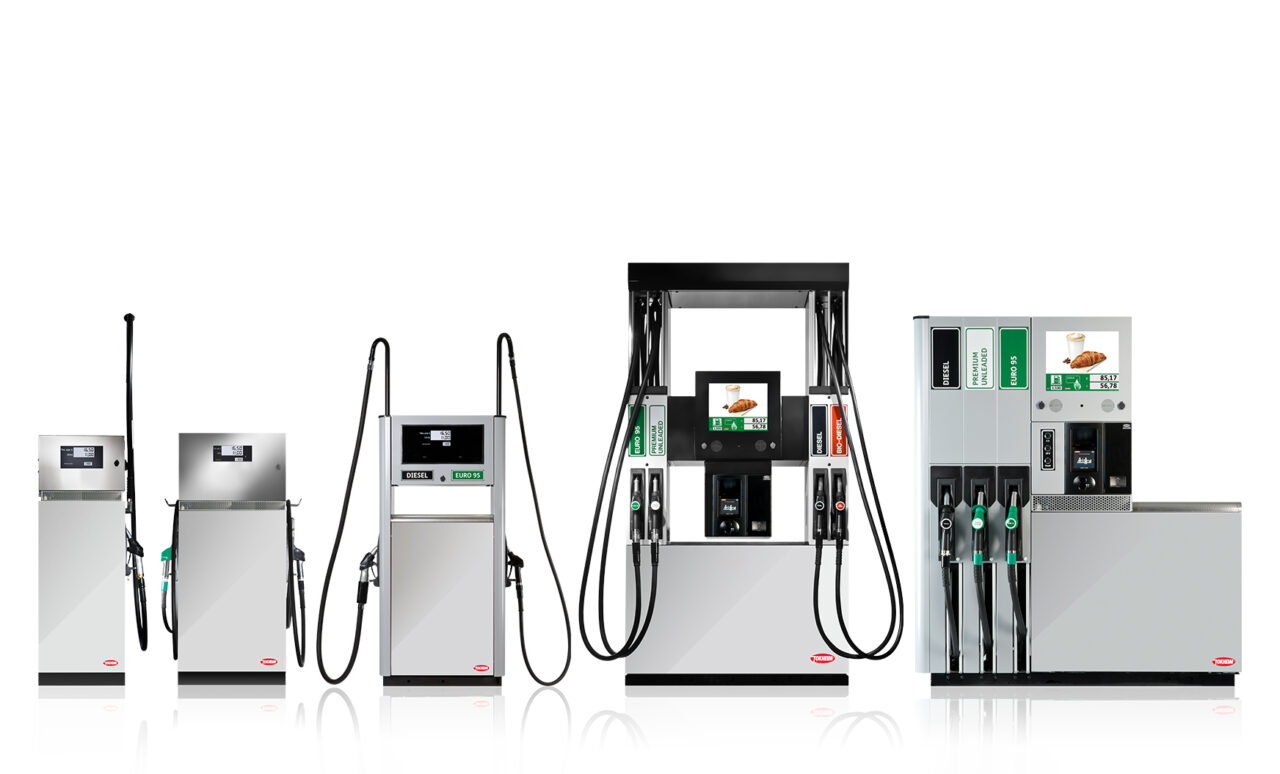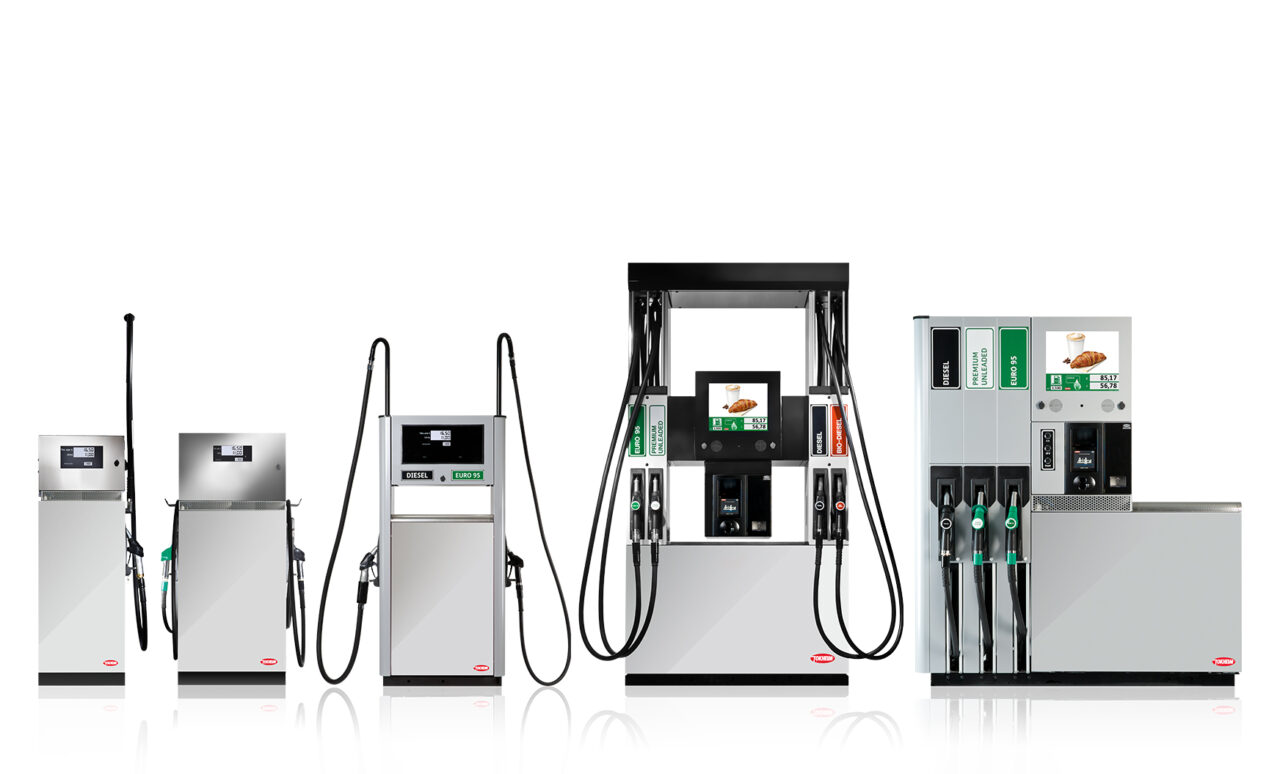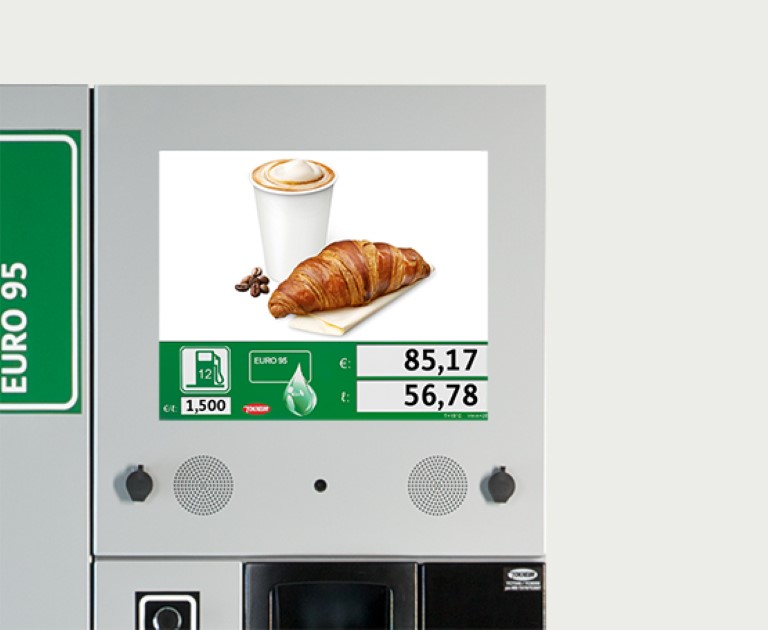 Media
Use your fuel dispenser to promote your products and services. The optionally available multimedia display provides any petrol station with top-quality and refreshing imagery. Using the T-Media content management system, you can determine, directly from your office, which products will be promoted, when and where.
Your benefits at the pump:
Attention through the 17″ screen with integrated fuel gauge
Playback of video sequences, pictures and presentations possible
Integrated speakers
Content can be applied to your services and promotions
Vapour recovery
Not all vapor recovery solutions are the same. They vary in accuracy, reliability, and power consumption. The technology they used to build them also varies greatly. Tokheim is a leading specialist in the field of vapor recovery (VR). Its portfolio of electronic VR solutions is widely regarded as including the most accurate, reliable, and cost-effective products on the market today.
There are two options for Stage II VR dispensers, an open-loop solution (ECVR-OL) and a self-calibrating system (ECVR-SCS). TSG also provides and installs these as retrofit kits for Tokheim and third-party dispensers.
The Retail Dispenser family
The Quantium fuel dispenser range is well known for its quality resulting in the lowest cost of ownership available in the market. The Quantium range starts with the basic single product, single hose Quantium 110, building up to the top of the multi-product Quantium 510 that supports up to five products and ten hoses.