A global fuel dispenser manufacturer for retail and fleet applications, Wayne is leading the way with technological advances on multiple fronts, from eco-fuel solutions and regulation-compliant pay-at-the-pump security to multimedia marketing and groundbreaking site control systems. Wayne has come a long way since the first oil pump in 1891, and we continue to focus on a future of ever-expanding possibilities.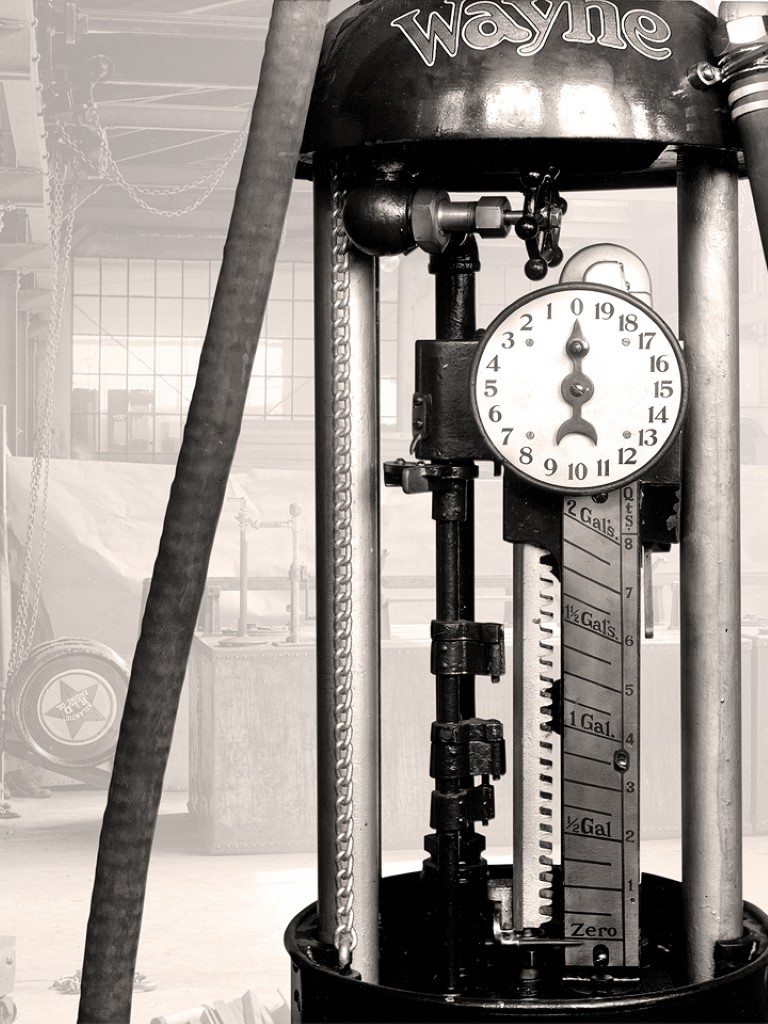 Wayne has been shaping the retail and fleet fueling industry since they designed their first pump in 1891. They were known as the Wayne Oil Tank Company back then, and from the very beginning theywere developing a reputation for quality.  In fact, this inaugural product won the distinction "The Best Self Measuring Oil Pump" at the Columbian Exposition in Chicago just two years later. Once the motor vehicle entered the scene, the purpose and mission was solidified – to create a reliable, accurate way for motorists to refuel cars.
After the introduction of our first gasoline pump in 1907, the company grew quickly over the following years. Wayne opened a plant in Fort Wayne, Indiana in 1910, and in 1918, introduced the first "visible" pump so motorists could see and control the amount of gas going into their tanks.  It was one of the first of many industry-changing products.
Wayne would go on to introduce the mechanical computing dispenser, the blending pump, the electronic dispenser and the first Customer Activated Terminal (CAT), a product that heralded the age of self service and pay-at-the-pump.  As the company grew in product development and innovation, they also grew in size and global scope.  The expanding began with the opening of the Canada office in 1919 and they opened locations in England, Brazil, Australia, South Africa, Germany, Italy, Sweden, and China between then and 2004.
Throughout the years, Wayne also acquired and partnered with several successful companies to bring our customers more integrated, ground-breaking solutions. TSG is one of these loyal partners.
Any questions? Give us a call!