Meet the team – Hugo Sluimer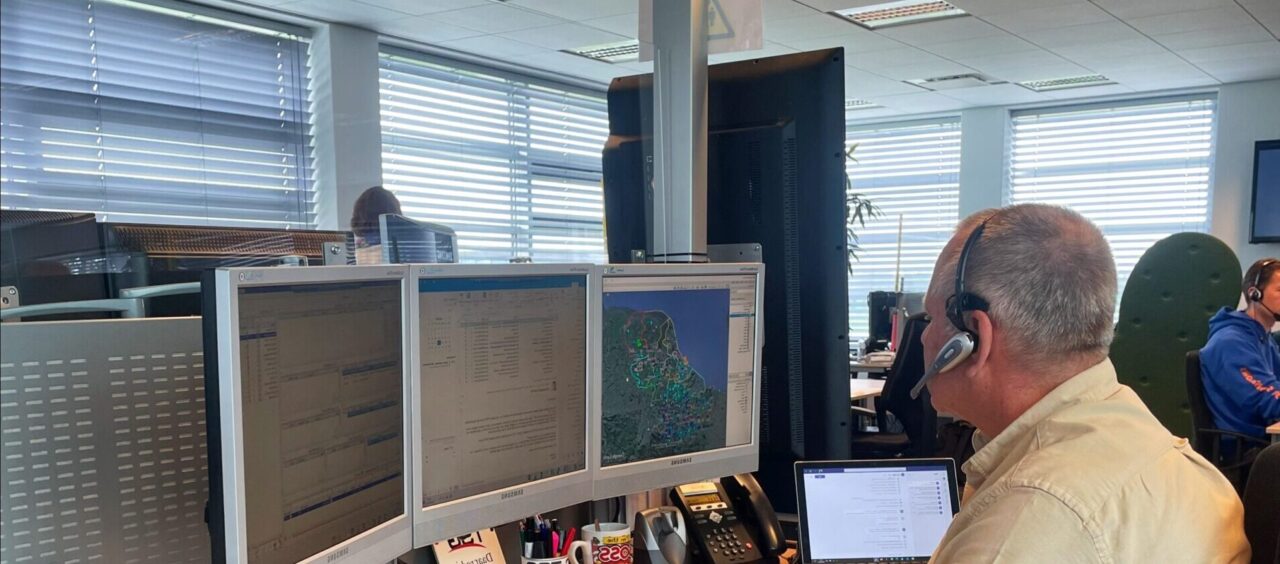 Hoe zou je je rol binnen TSG kunnen omschrijven?
Als Service manager ben ik Nederland verantwoordelijk voor de Helpdesk, Service- en Installatieplanning en de Service- en Installatiemonteurs.
Wat is je achtergrond?
Na de school en opleidingsperiode gestart bij Verolme Elektra in Maassluis. Toen daar de orders voor de scheepsbouw en defensie minder werden, ben ik uitgeleend aan Fokker Aircraft op Schiphol. Daar van 1986 tot 1996 als groepsleider verantwoordelijk geweest voor de inbouw van bekabeling en testen van de elektronica in de F100 en F70. Nadat Fokker in 1996 helaas op hield te bestaan, ben ik via mijn toenmalige buurman in contact gekomen met Schlumberger, dat na een aantal naamsveranderingen (Tokheim / Tokheim Solutions) nu bekend is onder de naam TSG. Hoewel de vliegtuigindustrie een totaal andere business was, had ik in dit andere bijzondere wereldje, snel mijn draai gevonden en ben daar inmiddels 25 jaar met veel plezier aan het werk.
Wat vind je leuk aan het werk bij TSG?
Het klinkt afgezaagd, maar het is een mooi bedrijf, waar elke dag anders is. Als je 's morgens binnen stapt en denkt dat de gemaakte planning even uitgevoerd kan worden, kan je van een koude kermis thuis komen. Doordat de storingsmeldingen per dag enorm kunnen variëren, moet er regelmatig ingegrepen worden om de (contractuele) afspraken na te komen. Doordat er gewerkt wordt met een centrale planning, multifunctioneel inzetbare monteurs, een uitstekende helpdesk en technical support afdeling, halen we een groot percentage van onze doelstellingen.
Welke laatste ontwikkelingen zie je binnen jouw branche de laatste tijd?
Uiteraard de veranderingen / toevoegingen en de komst van diverse nieuwe  brandstoffen, de elektrificatie van het wagenpark en het stappen in de carwash branche, al of niet met onze eigen Charlie oplossingen. Voor onze klanten doen we op FuelPOS gebied steeds meer op afstand, waarmee we de downtime voor onze klanten enorm hebben kunnen verkorten.
Wat vind je leuk om te doen in je vrije tijd?
Door de weeks is de vrijetijd schaars, maar ook ik hou mij in mijn vrije tijd bezig met fotografie. Hoewel anders zou doen vermoeden, worden er dan geen vliegtuigen gespot, maar ben ik vaak in de verschillende havens in het Rijnmond gebied of aan het strand te vinden. Het een en ander wordt afgewisseld met wandelingen in de natuur, waar de camera natuurlijk ook meegaat. Ons favoriete vakantieland is Denemarken en natuurlijk in het weekend gezellig uit eten gaan met m'n vrouw, 2 dochters, schoon- en kleinzoon (of in Corona tijd) thuis laten bezorgen, niet ontbreken in dit rijtje.