Your success is our primary goal – Join TSG UK and grow with us!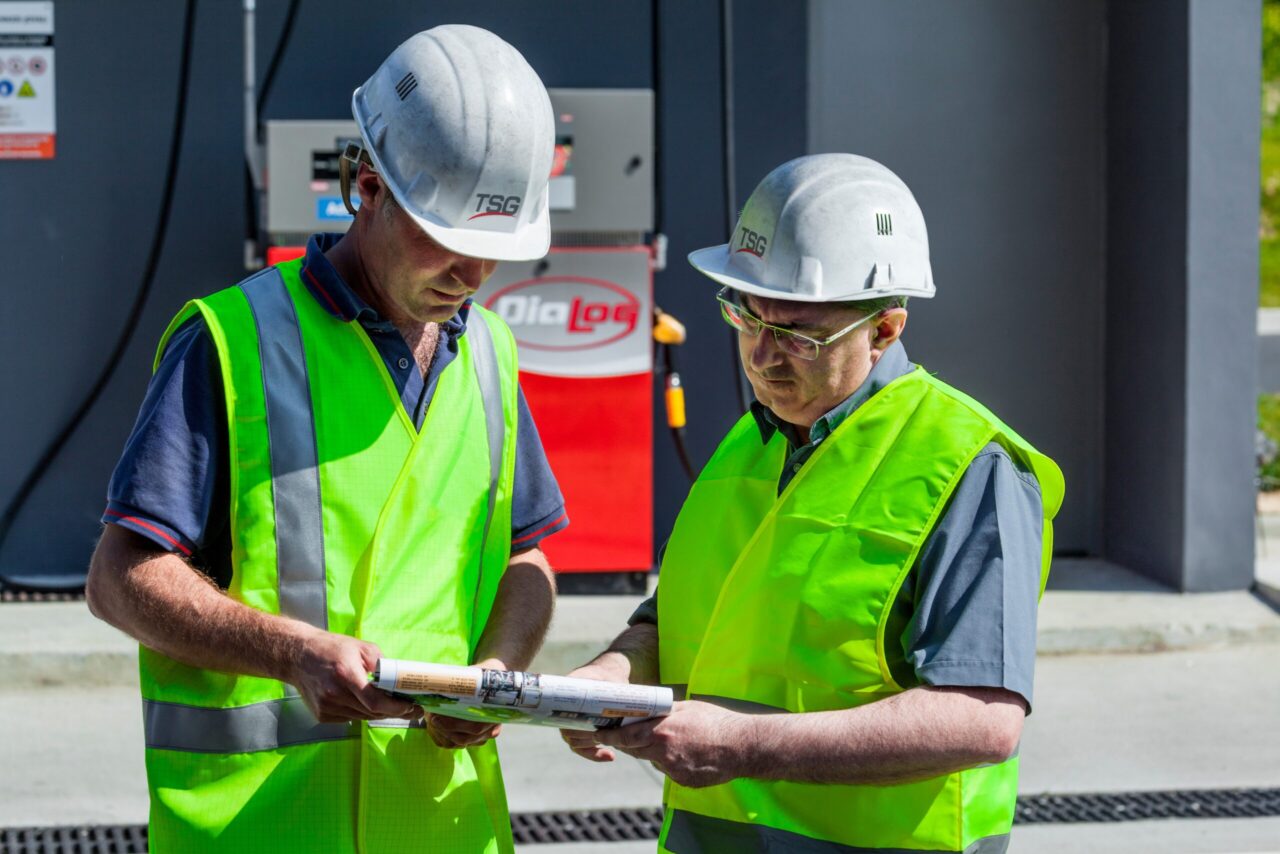 Why Join us?
TSG UK is part of TSG Group, the pan-European provider of fuelling equipment and associated installation and maintenance services.
The business operates within 6 broad business lines: TSG Retail, Fleet, Systems, Wash, EV Charge and Gas. Our unique selling points are our products and associated engineering excellence, including installation and maintenance services. TSG is also the largest fuel maintenance organisation in the UK, and we provide project management to blue-chip clients.
All of our services are provided by full-time employees working to the highest health, safety, quality and environmental standards.  TSG supports its employees and understands that a successful business can only be so through a dedicated and happy workforce, and that's why we devote so much time to supporting and developing our employees. We also work hard to ensure that all of its staff receive a high-quality professional level of training at our dedicated training facilities.
We are accredited by EcoVadis, and uphold a high standard of Corporate Social Responsibility (CSR), ethical and safe work environments. TSG is also a fully committed member of the Armed Forces Covenant and is working closely with the ctp.org.uk to employ ex-service personnel, supporting the transition from the armed forces to civilian life.
TSG is a rapidly expanding company, employing staff across a multitude of skill-sets, including engineers, construction, project managers, electricians, IT support, operations and more, so there are great opportunities to advance your career in new and exciting directions.
Furthermore, TSG UK is a forward-thinking company that has heavily invested in future fuelling technologies and energies, such as EV charging, gas and hydrogen, alongside our fuelling equipment and associated installation and maintenance services within the forecourt and commercial fleets industries.
Interested? join us…
Please visit our recruitment page with available vacancies or follow our Linkedin page for up to date news and more information.
#estimators #forecourt contract manager #Forecourt electricians & pipefitters #Commercial electricians & pipefitters #site managers – forecourt works #groundworkers #machine operators (plant) 360 #Project Managers #Engineering #Construction #Forecourt Experience #Electrical Designers #Junior civils estimator