Meet the team – Marijn de Jong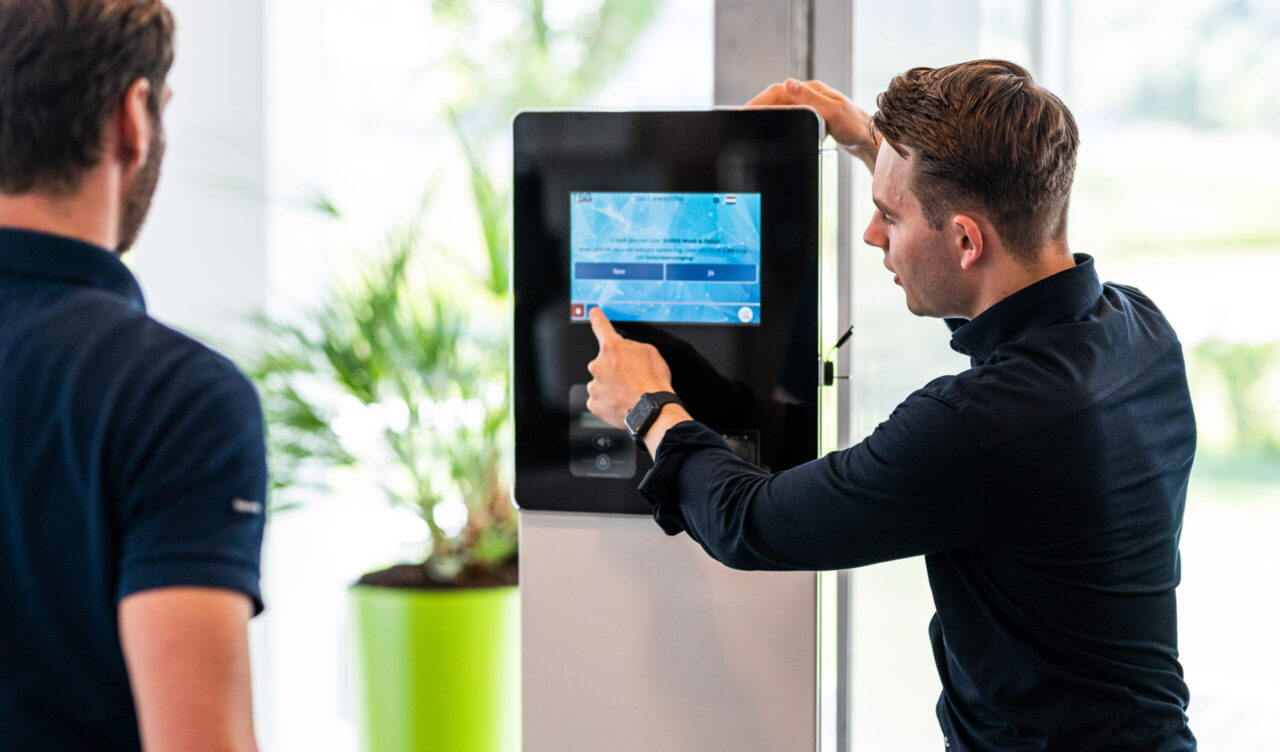 Hoe zou je je rol binnen TSG kunnen omschrijven?
Ik (Marijn de Jong) help ons Sales Team met het op de kaart zetten van het TSG systems portfolio. Als onderdeel van het Systems team doe ik elke dag mijn best om te zorgen dat we de juiste keuzes maken met de introductie van (nieuwe) oplossingen; dat betekent dat ik nauw samenwerk met sales om onze strategie uit te werken. Dit doe ik door de schakel te zijn tussen ons engineering team, service team en sales team. Om de juiste keuzes te maken heb je feedback vanuit het veld nodig en daarom zit ik regelmatig bij klanten met of zonder mijn collega's. Zeker omdat de oplossingen die wij onze klanten bieden een bepaalde technische complexiteit kennen is een stukje project begeleiding bij opdrachten ook iets waar ik mij voor inzet.
Wat is je achtergrond?
Tijdens mijn studie Bedrijfskunde ben ik de automotive wereld ingerold bij BMW, MINI en later Jaguar LandRover. Daar heb ik mij veel bezig gehouden met de verkoop en inkoop van auto's.
Wat vind je leuk aan het werk bij TSG?
Buiten alle clichés om is TSG klein genoeg om in korte tijd iets nieuws te introduceren en tegelijkertijd groot genoeg om direct grote stappen te zetten in het veld. TSG heeft echt een waanzinnig service apparaat en de waardering voor onze monteurs zit echt in het DNA van het bedrijf; dat is iets wat ik nog niet eerder heb mee gemaakt. De gemiddelde leeftijd mag dan wel wat hoger zijn maar het kennisniveau is echt iets om te waarderen; de mensen die er zitten hebben al veel veranderingen/ontwikkelingen mee gemaakt en daar kan je ontzettend veel van leren. Een van de dingen die ik direct in mijn eerste dagen merkte was dat iedereen wel openstaat voor jouw eigen ideeën. Dat vind ik mooi want daar kan je elkaar goed aanvullen.
Welke laatste ontwikkelingen zie je binnen jouw branche de laatste tijd?
Onbemand en zelfservice oplossingen zijn iets waar we nu met TSG Systems volop op inzetten. We zien deze trend zowel in shops waar we deze invullen met onze Charlie Pay oplossingen en FuelPOS Self-checkout maar ook in de carwash zien we deze ontwikkeling. De vraag naar onbemande wasconcepten waar er een partij nodig is die de betaaloplossingen, projectmanagement en de service/helpdesk op zich kan nemen is groot. Ook mobiel betalen neemt een vlucht en met onze propositie MobyPay komen er binnenkort een aantal gave oplossingen aan.
Wat vind je leuk om te doen in je vrije tijd?
Vroeg sporten is de beste kick-start van mijn dag. Daarnaast ga ik graag met vrienden weg. Elk jaar een road-trip naar een warm land en een feestvakantie in Midden- en Oost-Europese landen is iets wat ik ontzettend leuk vind. Daarnaast houd ik mij veel bezig met fotografie en af en toe nog eens sleutelen aan oude (Vespa) scooters.