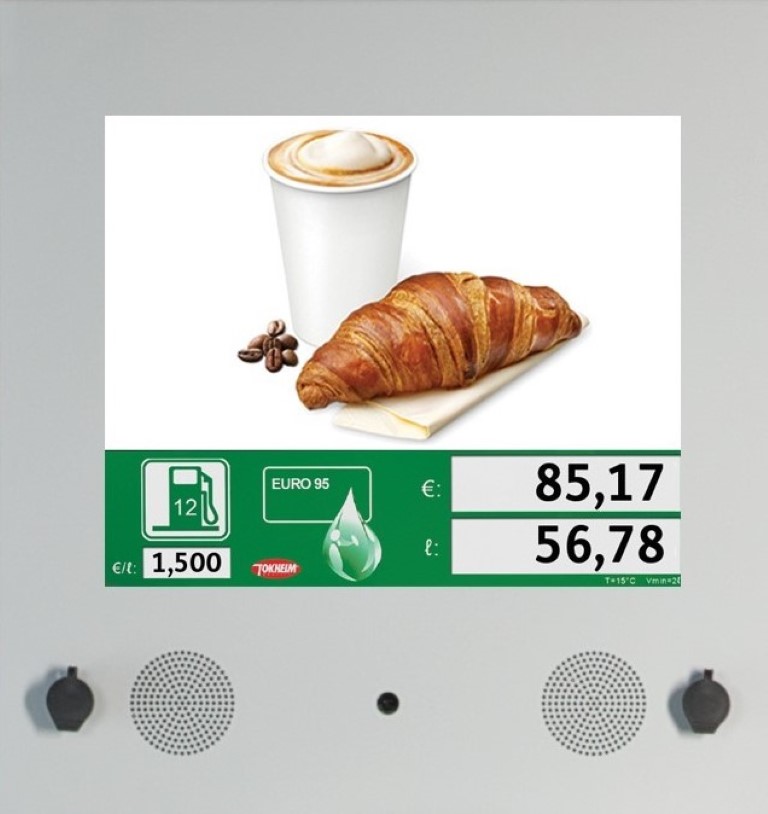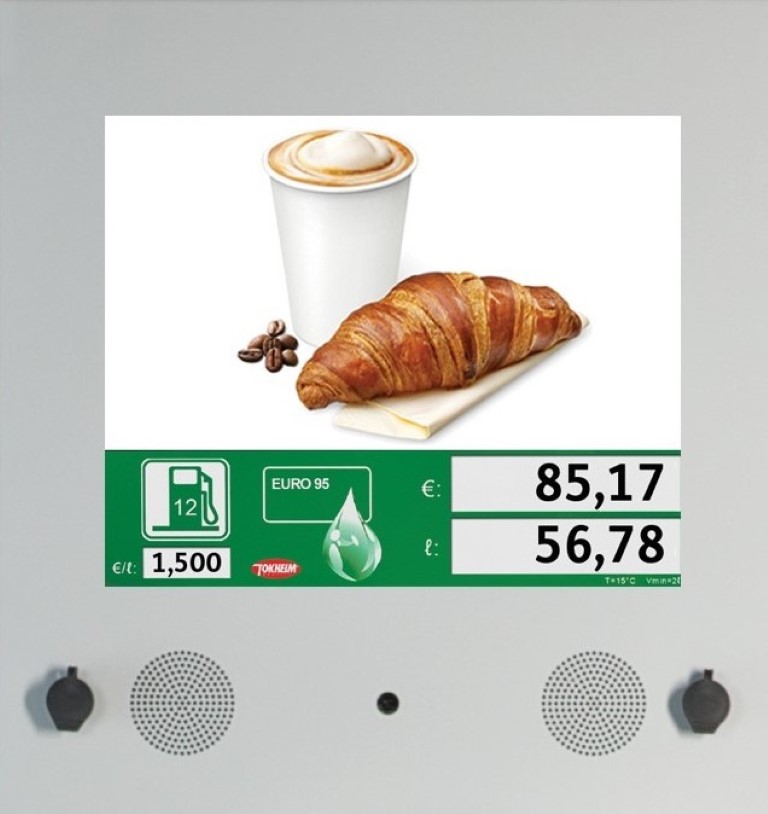 TQC-VGA
TQC VGA-ov sve-u-jednom medijski zaslon i kalkulator je najučinkovitiji način dostave medija zahvaćenoj publici. Za razliku od drugih integriranih načina dostave medija, TQC VGA donosi sve informacije na jednom zasebnom zaslonu. To je ujedno i najveći integrirani zaslon u industriji na 17 inča. Nema zabune kamo bi kupac trebao gledati. Sve informacije se dostavljaju na jednom korisničkom sučelju.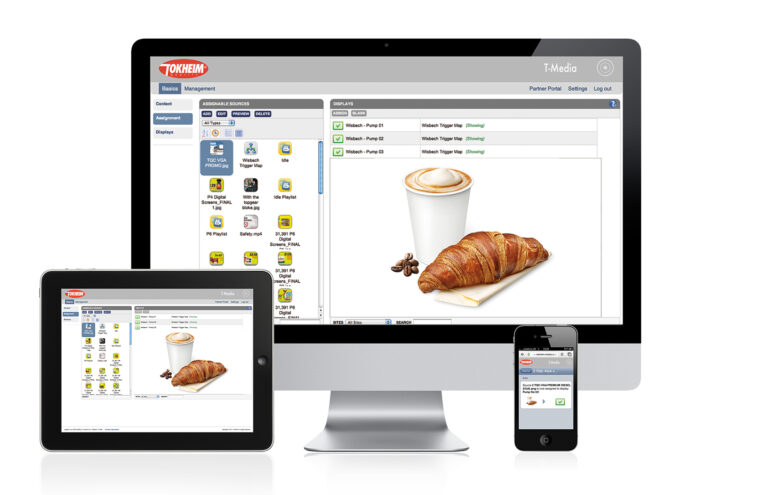 T-Media
T-Media je aplikaciju koja Vam omogućuje da organizirate i prikazujete medijske zapise na svojim uređajima za istakanje goriva. Sve je u potpunosti web bazirano, tako da nema dodatnih softverskih zahtjeva prema stanici. S T-Media softverom dodajete sadržaj na play-listu, napravite raspored kada ga želite pokrenuti, i prikazujete ga kako bi osvježili atmosferu na Vašoj stanici. Sve to može biti učinjeno na daljinu, bilo kada i bilo gdje u svijetu.
T-Media je pokretan događajima. To znači da možete isporučiti razne poruke pomoću sofisticirane marketinške metode. Medijima možete upravljati zadanim standardnim događajima kao što su 'prazan hod' (npr. poruke dobrodošlice ili sigurnosne poruke), 'točenje' (npr. promicanje proizvoda dostupnih u trgovini ili kvalitetnijeg goriva), ili 'kraj točenja' (npr. poruke zahvale).