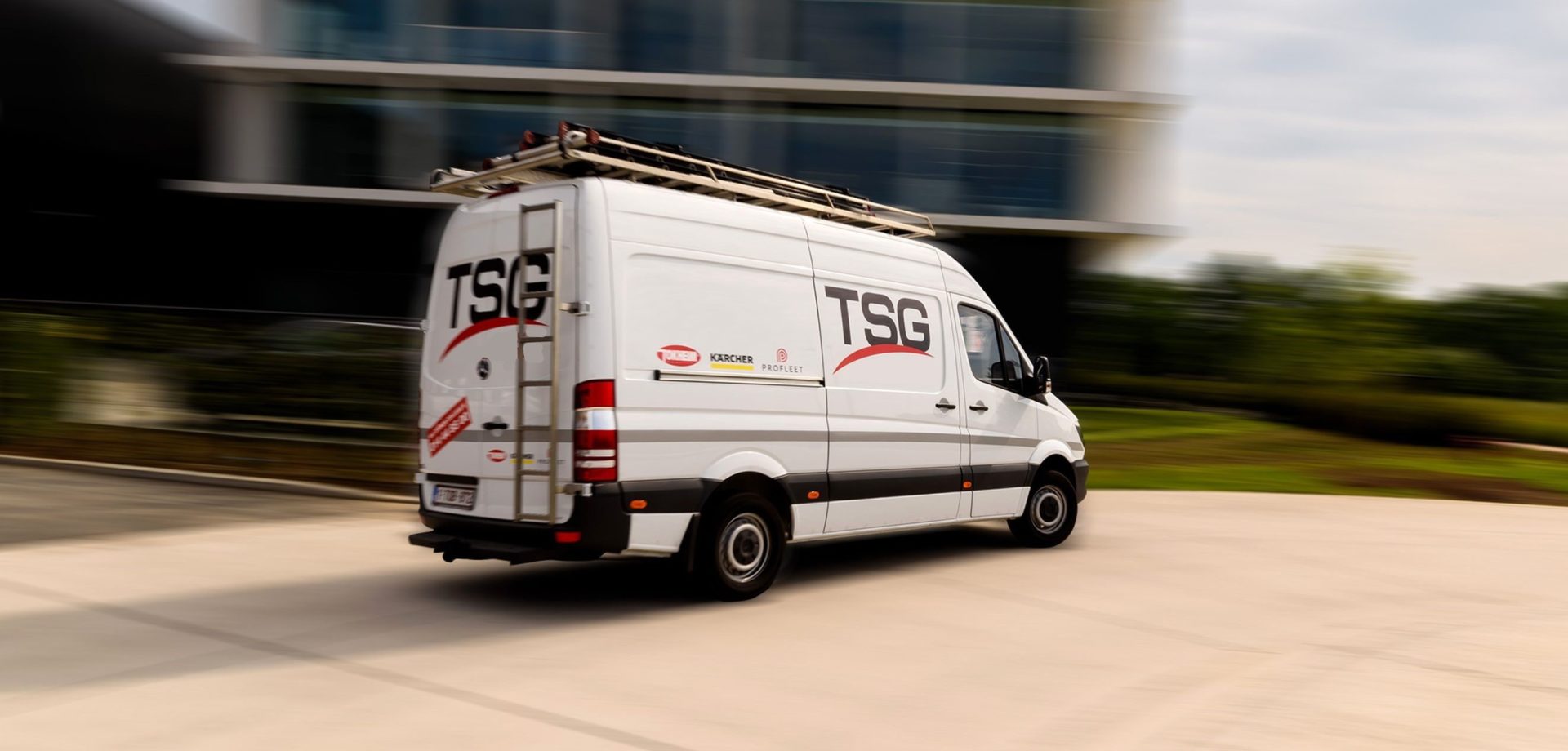 Om os
TSG Nordic A/S er en del af TSG Gruppen (Tokheim Services Group). Gruppen er internationalt aktiv i 34 lande og har mere end 3,000 ansatte.
Hos TSG Nordic A/S varetager vi salg og service i hele det nordiske område, enten selv som i Danmark, Færøerne og Island, eller via datterselskaber og partnere i Sverige, Finland og Norge.
TSG er verdens førerende leverandør af udstyr og services til benzinstationer og olieselskaber i Europa og Afrika. Vi tilbyder vores kunder komplette løsninger der strækker sig fra benzinstandere, betalingsterminaler, media tilbehør, niveau måleudstyr til komplette AdBlue løsninger. TSG har eksklusive aftaler som distributionspartner for Tokheim,  Kärcher og ProFleet.
TSG - Facts & Tal
40.000
stationer i verden, vi leverer direkte service til
3.000
engagerede medarbejdere på verdensplan
360+
millioner transaktioner per år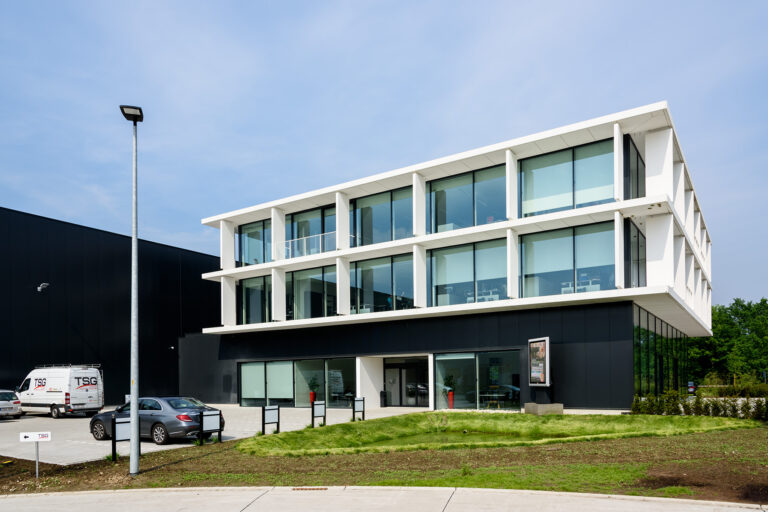 Ledelse hos TSG Nordic
Christian Nielsen
Salgschef
Jacob Tarborg
Servicechef
Certification
Certification is something we take very seriously at TSG. We are proud that we have received the following certificates.
Certifikation er noget vi tager meget seriøst hos TSG. Vi er stolte over at
Tiger Performance Award, et sikkerheds trofæ fra ESSO
Sikkerheds innovation fra Shell
Sikkerheds netværks udfordrings trofæ fra Total
Service til hele verden
TSG er i øjeblikket tilstede i 31 lande. TSG Nordic er en del af TSG gruppen, og ansvarlig for salget i alle de nordiske lande. TSG Gruppen har verden over mere end 3.000 ansatte.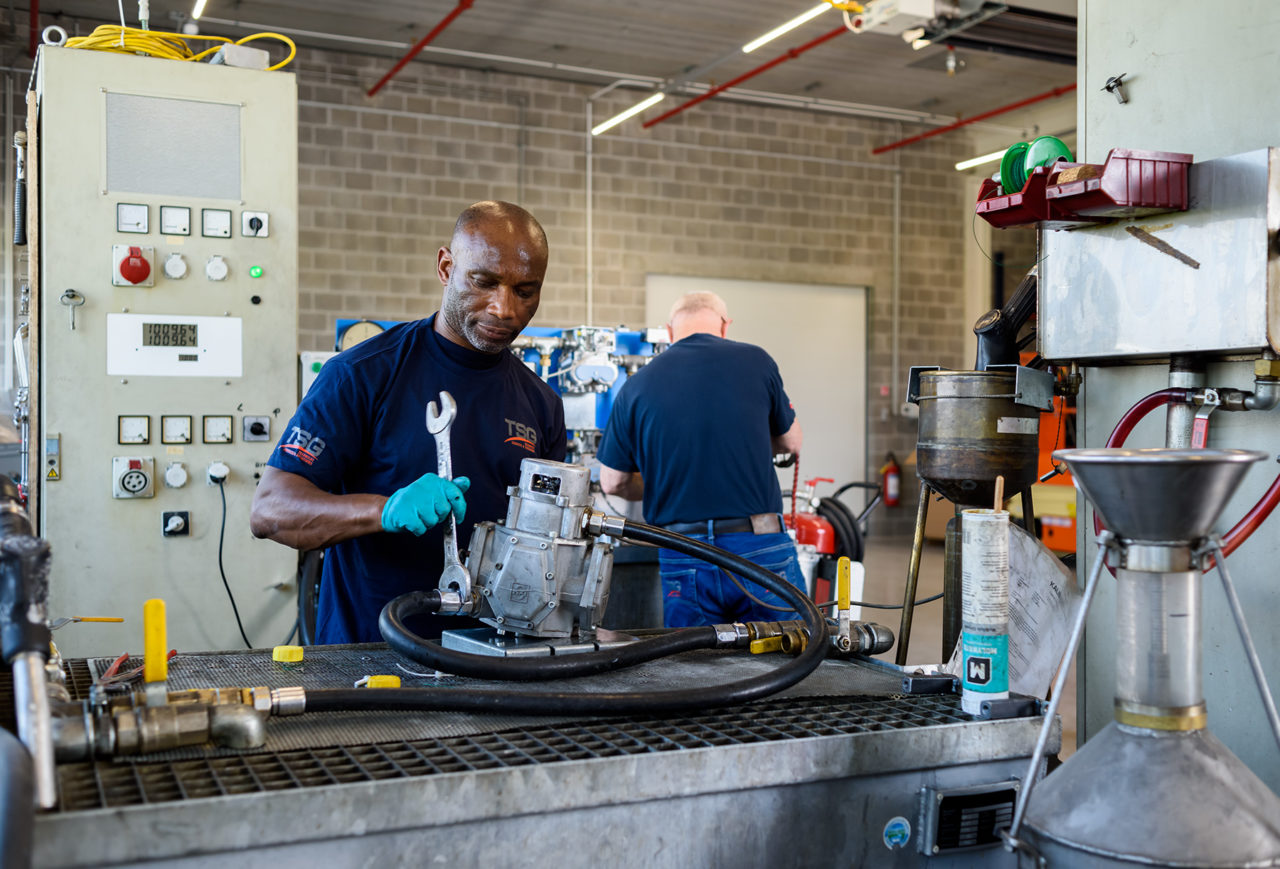 Historien
2019
TSG Nordic A/S overtager JK Pajarinen Oy i Finland
2017
Partnerskab med Kärcher
2017
Elektro-Therm, Belgium
2016
Ledelsen køber Tokheim SSD'er
2016
Dover køber Tokheim DBU/SEBU
2012
Petro-Logic, South Africa
2010
Acis Slovakia, Czech Republic
2009
Rohé Bolgaria, Romania, Serbia, Latvia, Lithuana
2008
Forecourt Systems, Ireland
1997
Tokheim køber Schlumberger RPS
1996
Sofitam, Europe, Africa
Arbejd hos TSG
At arbejde hos TSG er spændende, til tider udfordrende og altid værd at gøre. Vores højt dedikerede teams arbejder på en serie af projekter rettet mod bedre service og bedre kvalitets løsninger til tankstationer.